1976 Champion
1976 Champion


1976 Champion

.a 1976 champion 20" inch bmx bike. frame & fork are nickle plated, there is lite surface rust were nickle plating is wearing threw. champion 20" inch frame. roger decoster front fork. redline v-bars. tuff neck stem. schwinn head set. moto-mags wheels with bendix 76 coaster brake. tuff neck front chainring & power disc. schwinn b/b. alloy seat post & matching clamp. vintage schwinn diamond cranks & dk flat pedals.



Member
From: kent england
Registered: 2006-09-09
Posts: 43
Re: 1976 Champion
wikid rims i want them lol wat are they ? and arew they easy to get hold of

jamesthebmxer
---
live to ride and ride to live! oh and eat cheese
Pro Member

Registered: 2006-11-16
Posts: 2621
Re: 1976 Champion
those are mongoose motomags...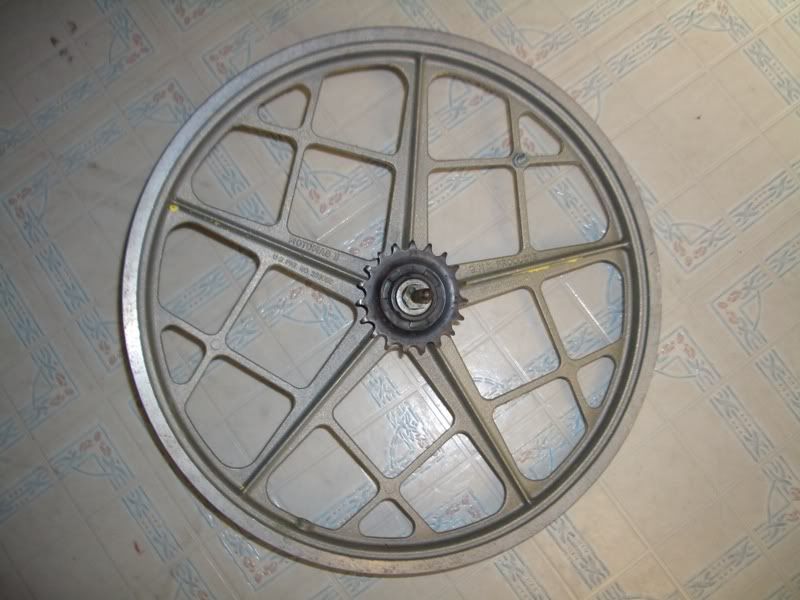 CAN FIND ON EBAY
Last edited by OLDSCHOOL ATL (2007-02-03 7:03am)
---
____HIGH til I DiE ____
Member
Registered: 2009-07-14
Posts: 38
Re: 1976 Champion
wow those rims are gr8. are they the same year as the bike?