Supercross cruiser build
Centurion Member
From: Dekalb, Illinois
Registered: 2008-05-30
Posts: 129
Supercross cruiser build
I just finished my first cruiser. 2012 supercross blur (bought from nightsblood, thanks again).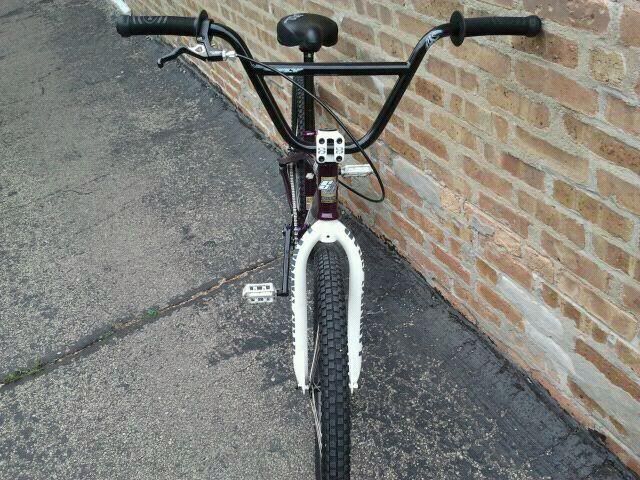 Redline cranks
profile bottom bracket
profile spider
snap 41t chain ring
stolen bike pedals
kmc chain
acs freewheel
sun rhyno lite rims
black ops sealed hubs
maxxis holly roller tires
crupi seat clamp
kalloy seat post
redline seat (i know it looks like a sofa but i just cruise with it)
se landing gear forks
sputnik headset
eastern choker stem
fly donny robinson bars
demolition grips
sinz brake
tektro talon brake lever

The bike rides awesome!!

The standard bike is my brothers he just built.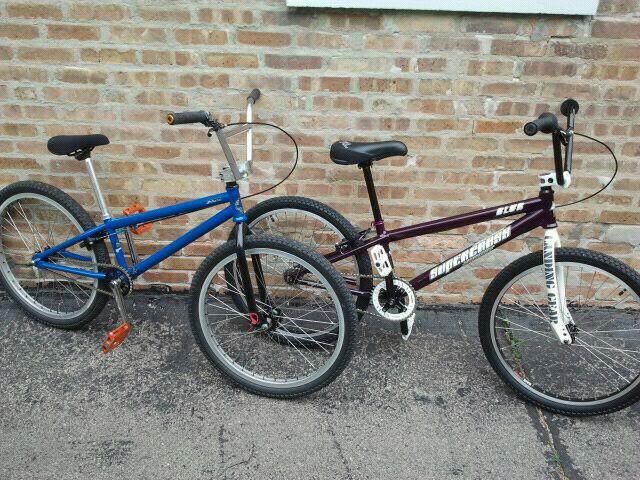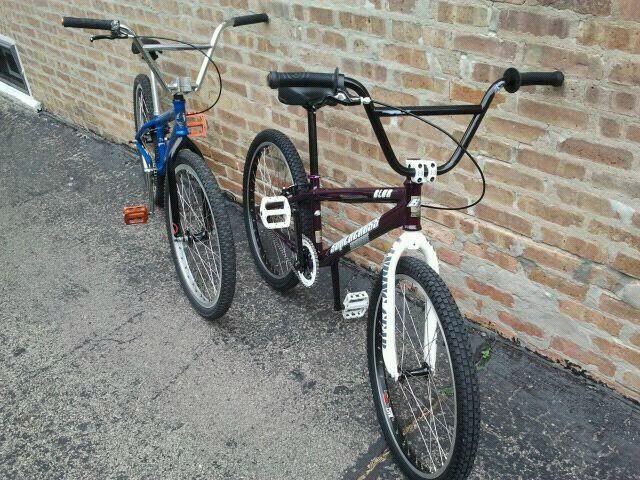 Last edited by rockstarex2 (2012-06-25 2:55pm)
Pro Member

From: DeKalb, IL
Registered: 2009-03-14
Posts: 349
Re: Supercross cruiser build
man that standard is awesome!!!!!!
oh yeah the supercross is pretty cool also
---
[img]http://i303.photobucket.com/albums/nn158/shrivr3/stangburnout.jpg[/img]
Pro Member

From: Virginia
Registered: 2008-10-14
Posts: 1419
Re: Supercross cruiser build
That blurple?? color is nice. Nightsblood is my brother.
---
I try not to smile cause I got my teeth knocked out by a chainsaw

I want to give Jim C a reach around!
Centurion Member
From: Dekalb, Illinois
Registered: 2008-05-30
Posts: 129
Re: Supercross cruiser build