1983 Centurion Spider
Museum Newbie
From: Germany
Registered: 2011-12-20
Posts: 23
1983 Centurion Spider


1983 Centurion Spider

All Chromoly Frame

Got this as a supplement to the REDLINE PL-20. All chromoly frame with Tange TRX forks - Redline V Bars and fluted Redline Seat Post (used it for my 500a).
Did OA bath with it. Now added TUFFs and some cranks I had laying around.
Didn't spent a fortune one this one but like it now - and it rides nice.
AM'E Round Grips
Tech III Repro Levers
Sugino Snowflake
KKT Pedals
Redline V Bars
Dia Compe Rear Brake (date stamped 84)
No name front brake
SR Layback seatpost
Izumi Chain



Expert
From: Germany
Registered: 2007-12-18
Posts: 626
Re: 1983 Centurion Spider
Nice Centurion!!! There are not too many around any more....below is a scan of a test from a german magazine from ...hmm...must be 1983. (Where do you come from? don't know if you can read it..:-))...Always thought the Centurion Spider 4 was a HITen-frame so I learned something new today! Cool bike!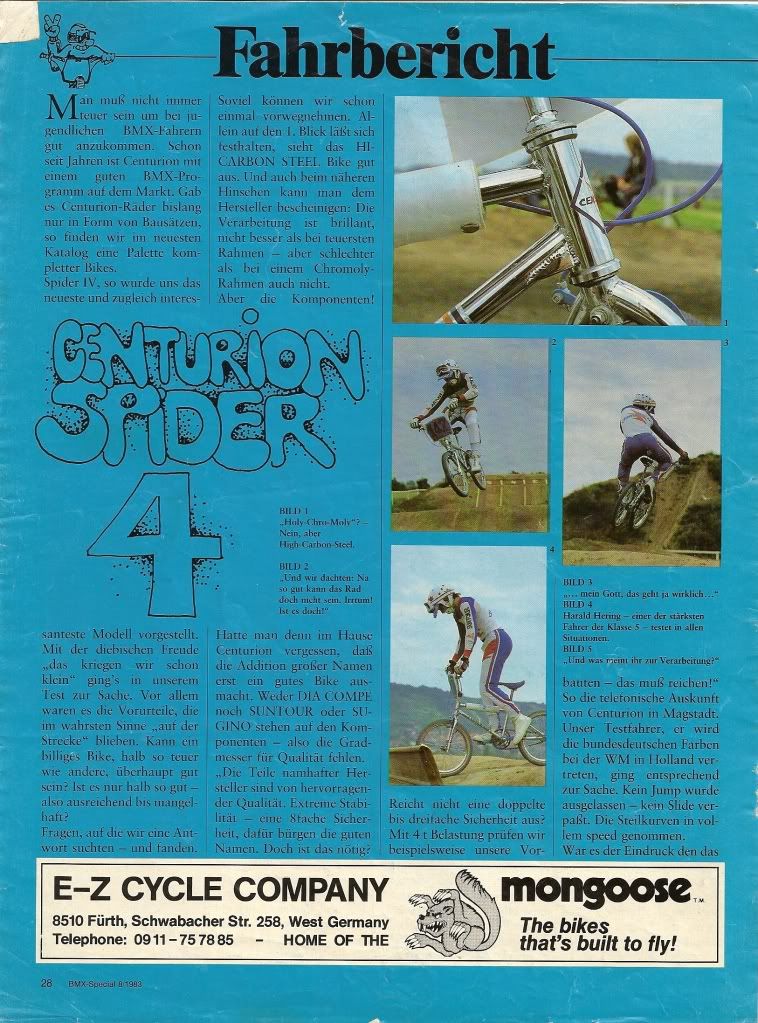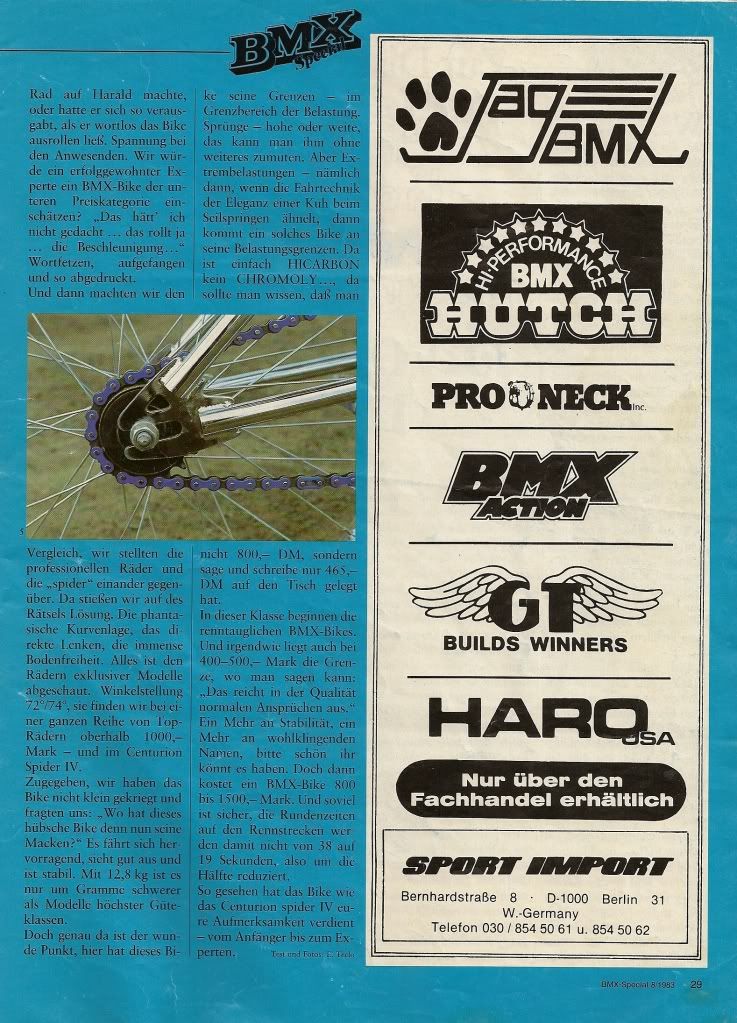 Museum Newbie
From: Germany
Registered: 2011-12-20
Posts: 23
Re: 1983 Centurion Spider
Thanks - that is cool - I can read this. I am from Offenbach, Perle am Main. Interesting to read that the bike is Hi Ten and not CroMoly.
Unfortunately I trashed all my old BMX magazines from the eighties

Seems that Front Brake, seat and seat clamp on my CENTURION are original.