Stems - Torker
Member
From: Leesburg,In.
Registered: 2007-12-01
Posts: 49
Stems - Torker
Torker
_______________________________________________________________________________________________________________________________________________________

1983 Torker six bolt stem off of Torker 26" cruiser

Expert
From: Costa Mesa, CA
Registered: 2007-08-13
Posts: 741
Re: Stems - Torker
Torker 4-bolt, early Mini-pos. prototype.




Torker 6-bolt




Both


Last edited by PlanetX (2008-03-05 5:18pm)
---
Bikes owned 1978-1989: '78 Schwinn Scrambler 36/36, '78 Redline Proline, '77 Redline MX-II, '79 Thruster, '79 Torker, '77 Roger DeCoster, '80 JMC, '80 Fuji Feather, '81 Boss (STOLEN!), '82 Hutch Pro, '82 Patterson, '83 GT Pro, '83 Profile Champ Pro
The Dark Knight
From: Gotham City, CA
Registered: 2009-04-28
Posts: 931
Re: Stems - Torker
---
Batman rides a Diamond Back. I have proof.
Centurion Member
From: Carlsbad, CA
Registered: 2008-01-24
Posts: 151
Re: Stems - Torker
Torker Ultra 4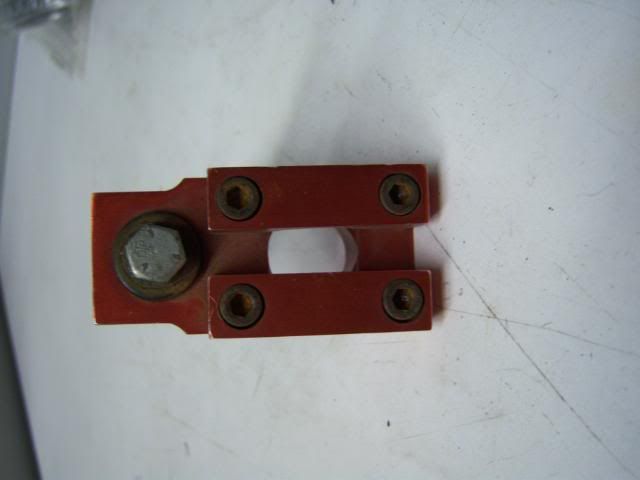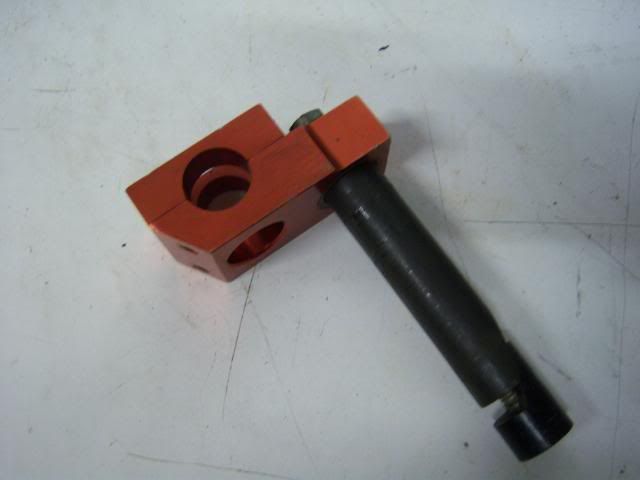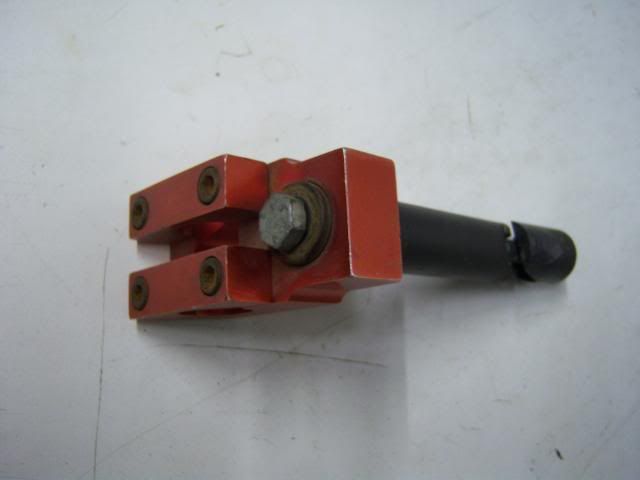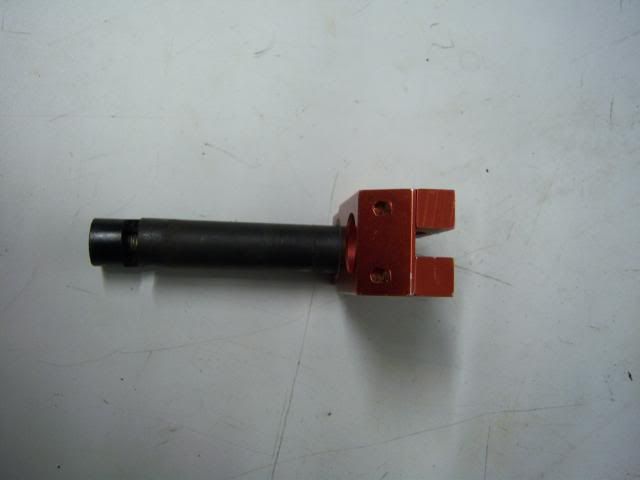 Centurion Member
From: Natick, MA
Registered: 2006-05-04
Posts: 139
Re: Stems - Torker
Here's a few more of mine (blue is sold)
Mint 4 bolt Ultra blue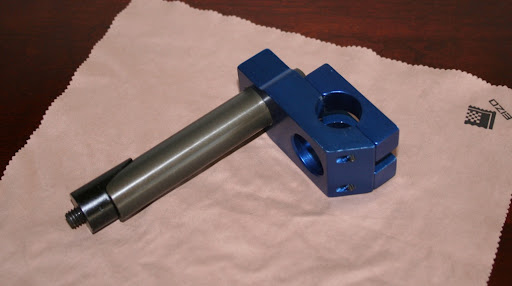 Nice 6 bolt gold


New 4 bolt Ultra

Last edited by andrewc (2011-01-31 7:03pm)
---
aka Santanamassachusetts
Pro Member

SINGLE SERVING FRIEND
From: Tennessee
Registered: 2010-07-11
Posts: 1753
Re: Stems - Torker
Here's one in blue: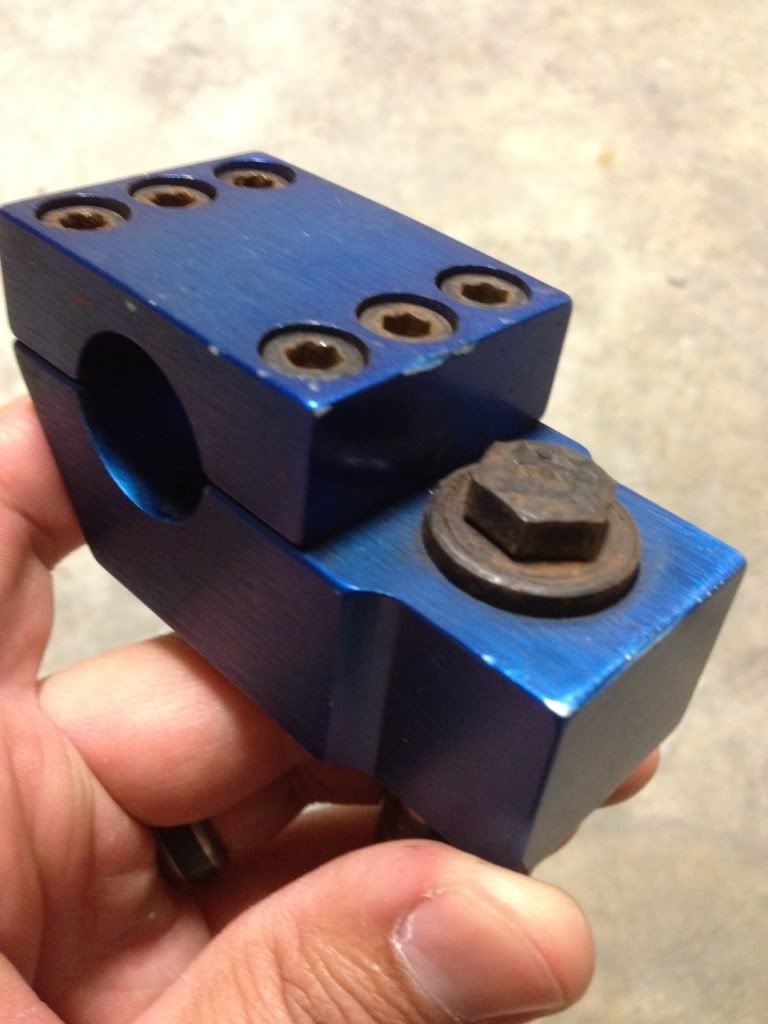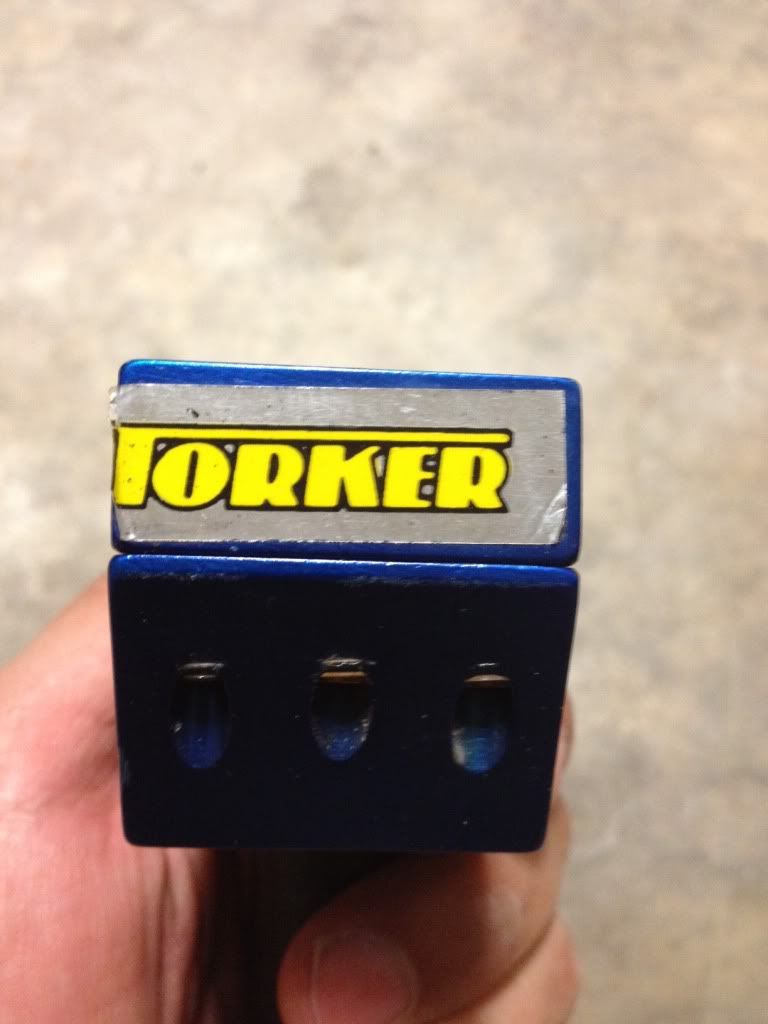 I just saw one I've never seen before but I didn't get a pic. It was a 6 bolt but Torker was stamped in the top
---
I have a bunch of good old school stuff for sale in the beta section, check it out!
Pro Member

Psycho Silence
From: Willehood, Belgium
Registered: 2008-12-25
Posts: 10140
Re: Stems - Torker
NOS Torker 4 bolt Ultra stem
___________________________________________________________________________________________________________________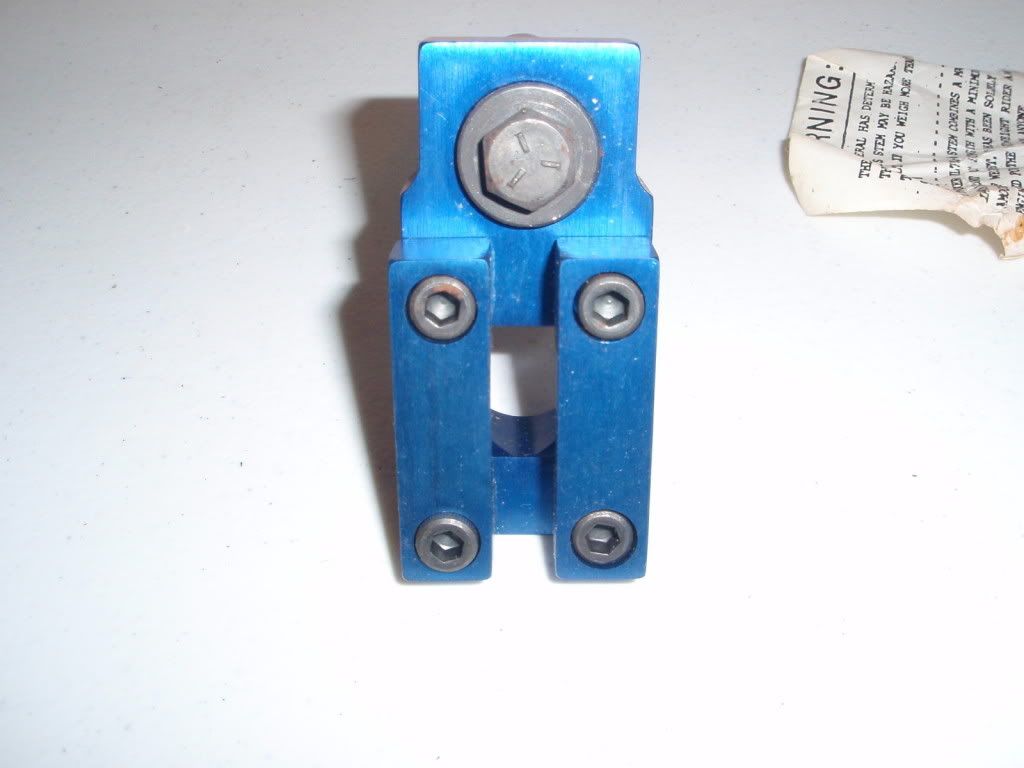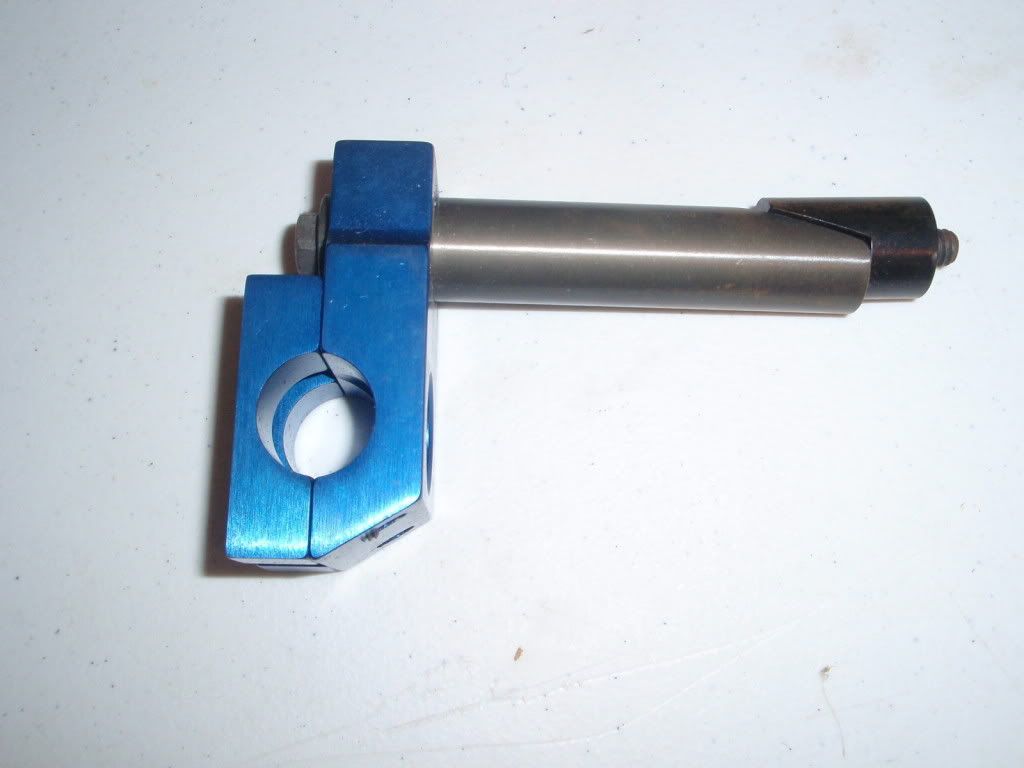 ---
WTB: * Oakley F1 grips black/yellow * all KKT FMX/LMX Pedals * Skyway Tuff Graphite pedals/cages * nos red Oakley 2 right side only * nos red Oakley 1 left side only * nos chrome KKT FMX left side pedal 9/16

( . )( . )
)(
( Y )