Mags - Redstone
AKA/TheSwitchDoctor
From: Howard, Ohio
Registered: 2010-06-03
Posts: 371
Mags - Redstone
Redstone
_______________________________________________________________________________________________________________________________________________________

Pink NOS Redstone mags

---
"Nobody calls me a fizzle and gets away with it"!
[img]http://i863.photobucket.com/albums/ab192/retrodude70/free%20agent/me/the_midnight_clown_show_by_mariano7724.jpg[/img]
American Picker
From: Orlando, FL
Registered: 2010-08-16
Posts: 1065
Re: Mags - Redstone
I just picked up a set of redstone mags. Mine are red. Any tips on cleaning them up??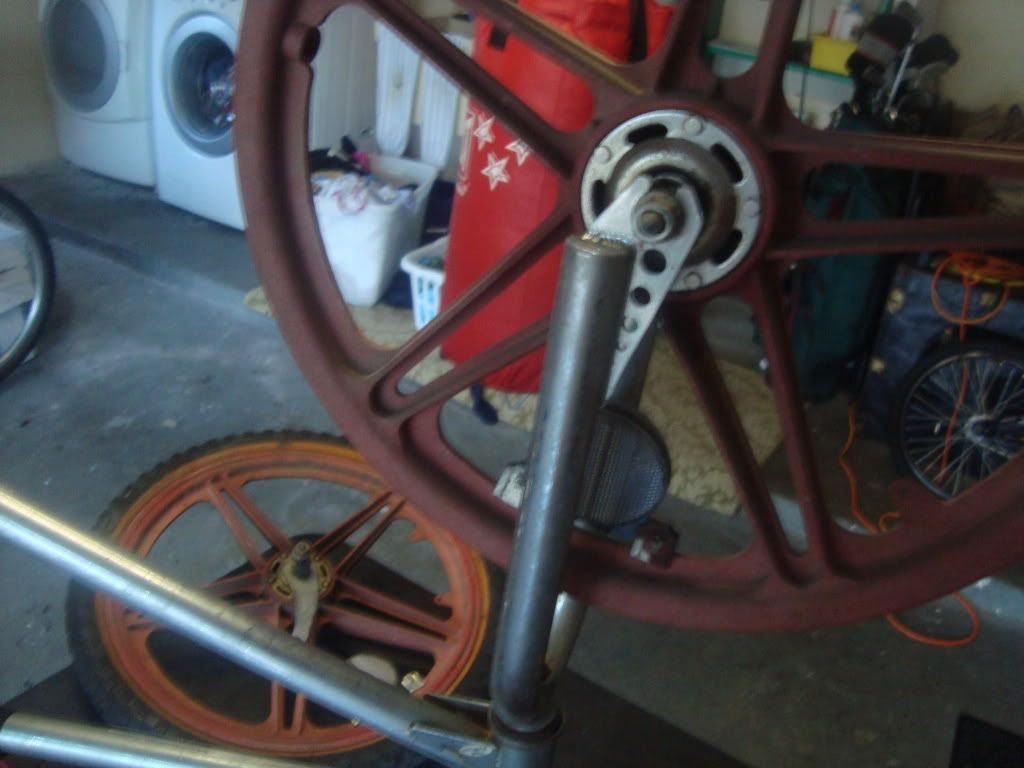 Also trying to put a year on mine
Last edited by CurtiswithaC (2010-09-12 7:54am)
---
Feel free to call me with any questions on items Im selling 407-212-9243 Curtis
Please note: If you buy an item from me I require the buyer to pm me or leave feedback to let me know it arrived safe and sound. Falure to do so will result in not so positive feedback. If this is to much to ask, Please refrain for buying my items.
Paypal verified
Intermediate
From: Cooperstown, NY
Registered: 2010-08-22
Posts: 499
Re: Mags - Redstone
Date would be 1982 - 1984, were standard wheels on Schwinn Pradator models that came with mags.
---
Looking for: ODI Mushroom grips (red), Lee Chi rear brake & lever (red), California Lite stem pad (black)
Intermediate
Registered: 2009-12-26
Posts: 338
Re: Mags - Redstone
Someone posted this description on eBay - "The manufacturer calls these "Red Stone" because crushed rock is mixed with the wheel material to make them super strong and light ( only 3 pounds!). "
Intermediate
Registered: 2009-12-26
Posts: 338
Re: Mags - Redstone
Red Stone made mag wheels, skateboards and roller skates BITD. They were officially 'Red Stone Entreprise Co Ltd' based in Taipei, Taiwan.
see this photo: http://1.bp.blogspot.com/_WtKmo6smRs4/T … koala.JPG.

How do you put crushed rock into polyurethane roller skate wheels is beyond me.