Handlebars - SE Racing
Pro Member

From: UK
Registered: 2007-10-02
Posts: 1010
Handlebars - SE Racing
SE Racing
_______________________________________________________________________________________________________________________________________________________

SE Racing Powerwings Cr-Mo 7".
Width 27 1/4", stem to crossbar centre-to-centre 6 1/4".
Early 80's (probably 1984), no knurling, no stamping.



Some other SE pics I found: 10" Powerwings, Cruiser.

Last edited by oldmetal (2008-03-09 7:33am)
Pro Member

XXrlproline24XX
From: Illinois
Registered: 2008-07-22
Posts: 4302
Re: Handlebars - SE Racing
Last edited by XXrlproline24XX (2009-06-30 7:56pm)
---
Formerly XXrlproline24XX
F**k sittin on NOS Parts. Build it! Otherwise they're just PARTS and not a BIKE!
I never log off. So I always show ON LINE. If I don't get back to you in 30 minutes I'm busy dealing with my "real" life.
Pro Member

From: UK
Registered: 2007-10-02
Posts: 1010
Re: Handlebars - SE Racing
vonmark01 wrote:

boxline69 wrote:

That ad does not show Red. I found red now.In the Maxi Power Wings.Those are Rare.

please explain
Here is the ad for SE Maxi-Power bars. I can't remember the date of the SE Newsletter the ad comes from (if it was even dated) but as Stu Thomsen was involved in the bars' development I'd guess late 70s?:

Last edited by oldmetal (2009-09-14 11:27am)
Pro Member

From: Long Beach, CA
Registered: 2009-06-17
Posts: 822
Re: Handlebars - SE Racing
Here are two examples of NOS Tan SE Racing Maxi-Power Bars.

---
WTB 70's BMX
Don't Hutch Yourself!
Admin

***HUTCH***
From: Southern Cal / Lake Havasu, AZ
Registered: 2009-03-20
Posts: 17118
Re: Handlebars - SE Racing
Early 80's SE Cruiser bars. Mint condition.
---
NEEDS!!!!!!!!!
Nothing right now.
Pro Member

Giant Squirrel Hunter
From: Hangtown, CA
Registered: 2010-02-26
Posts: 1747
Re: Handlebars - SE Racing
Early 80's SE Powerwing bars uncut 7 1/2" x 26". 5 1/2" cross bar height. Unknurled, nonstamped w/ OG decal & chrome. With the 26" uncut width, these might be considered expert bars.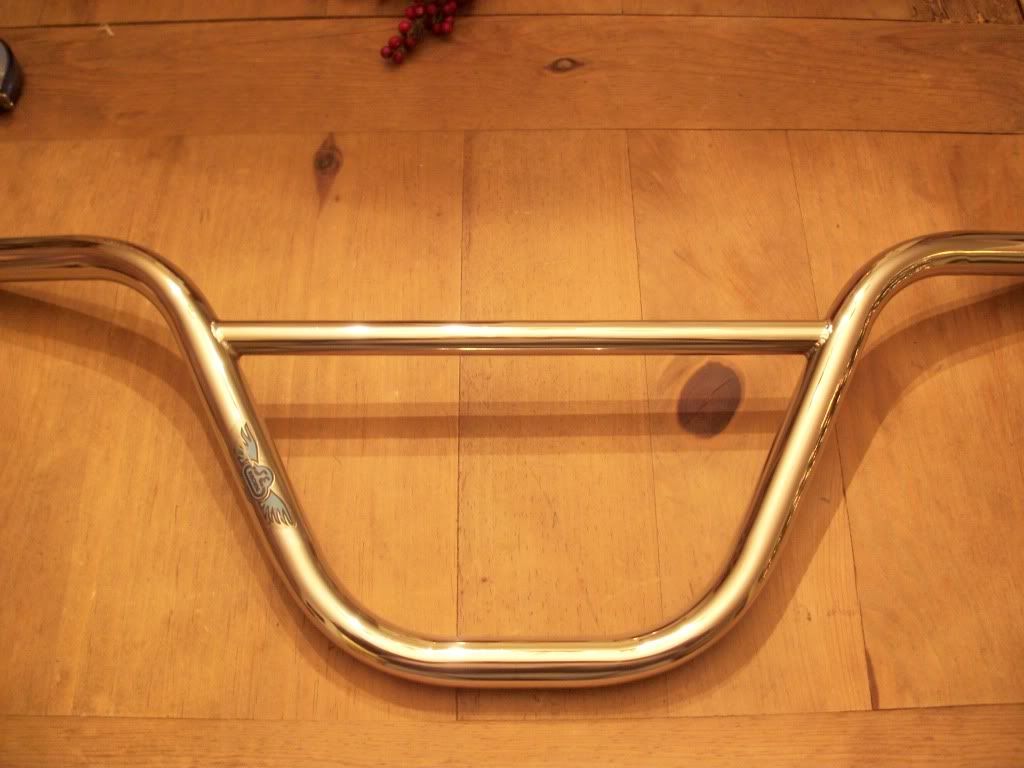 Last edited by Snyderman (2011-12-24 8:27pm)
---
Looking for any Panda stuff, undrilled Redline Squareback fork in nickel, any nickel plated bars from the 70's, OS uncut Star Bars, red or blue 1st gen Mushroom grips, Auburn pads, Schwinn Pro Modified 1 frame decals, 20" 7b's or Ambrosio hoops & 26" 2.125" Ukai hoops

** WANTED: Early 90's Floval Flyer decals & 80's Profile down tube decals **
Pro Member

"Trickmaster King"
From: Sunny Scottsdale, AZ USA
Registered: 2011-12-18
Posts: 998
Re: Handlebars - SE Racing
Super Rare SE Racing Maxi-Power Bars. They are factory finished tan painted aluminum bars from the late 70's as well as Anno blue. The bars are approximately 24 1/2" wide with a 7" rise from the bottom of the bars to the cross bar.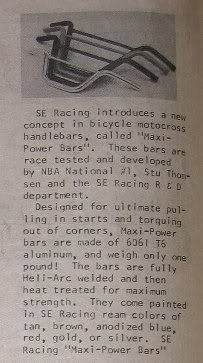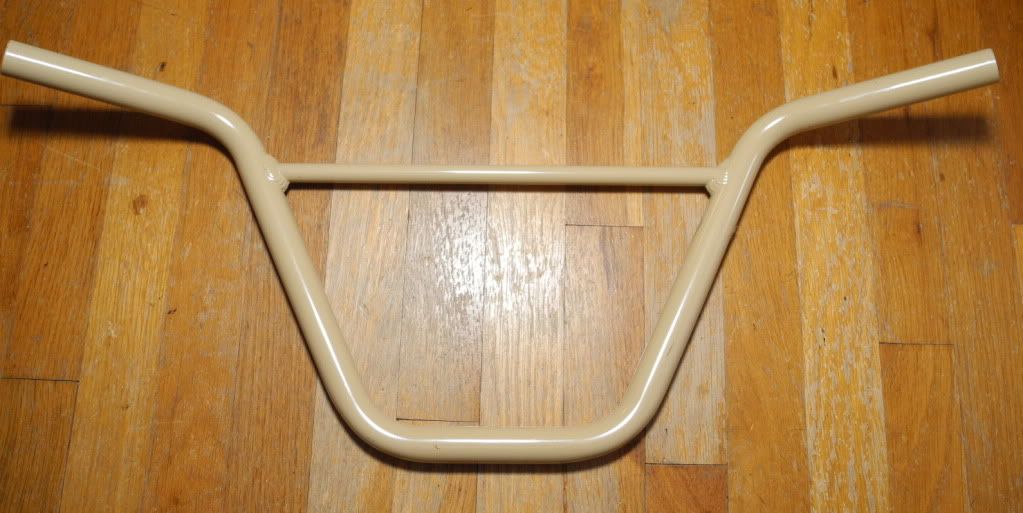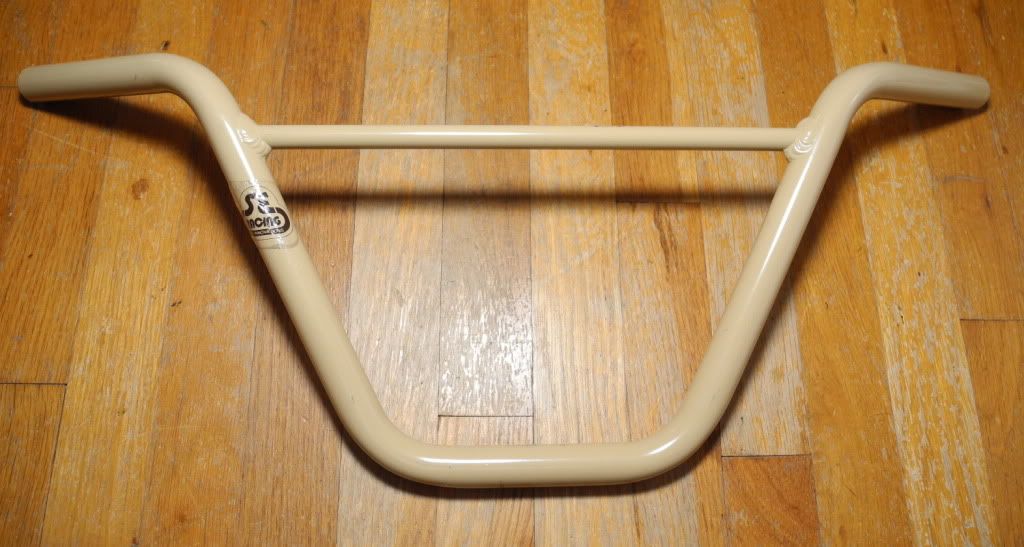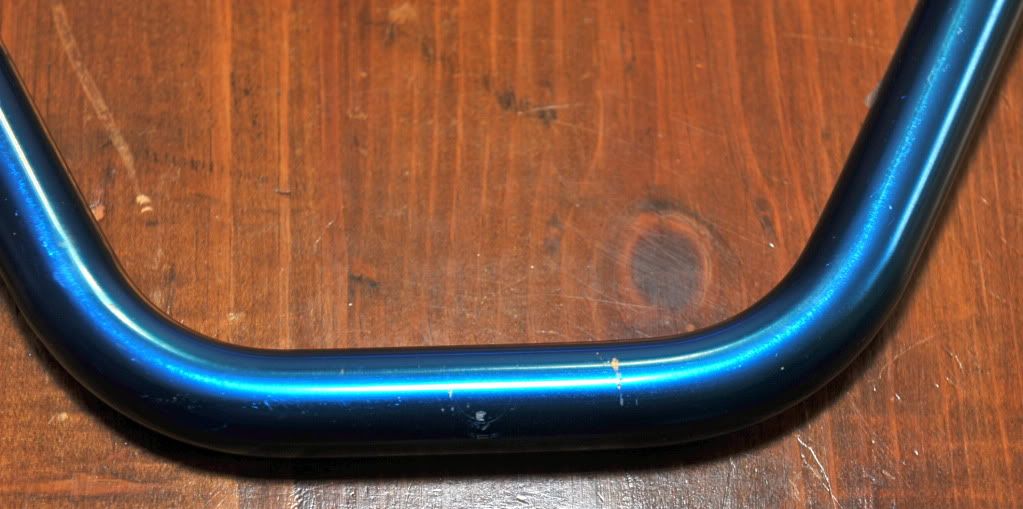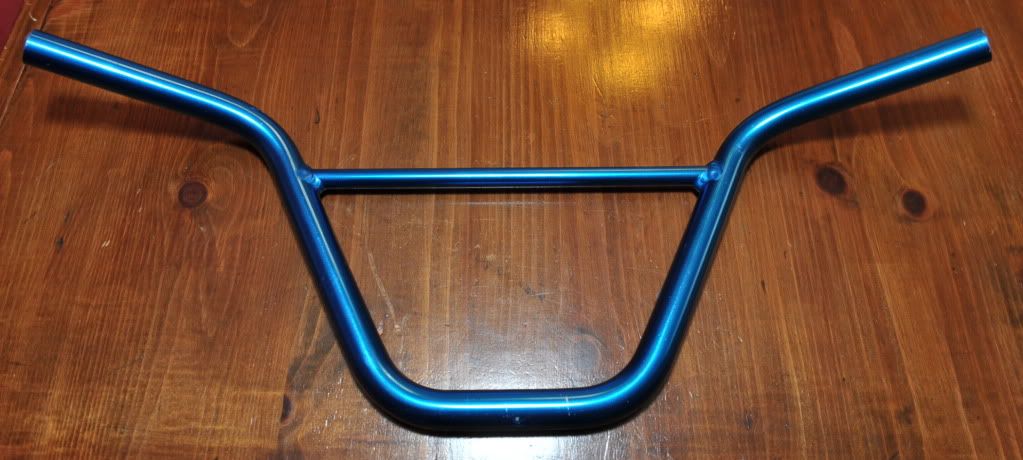 SE TRICKMASTER HANDLEBARS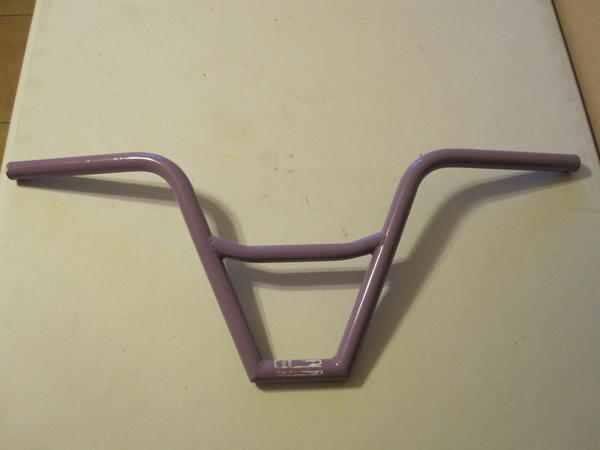 Last edited by corollagts (2012-10-08 12:40pm)
---
Sick of PAYPAL fee's? Approved list of guys I've bought or sold to using GIFTING. Yes, gifting.
Pishposh, bmxbooger, jim crothers, Larock, Repnout, Iceman, jasonregal, moshnmore, The bikers, Ikilledit, OLDskullBMXER, Jeno007

I reserve the right to choose who I sell to. NO SALES to: BMXtacy, cancan, jimjum AKA "kitty37514", njbmxer422