1985 Zeronine Pro
Pro Member

From: California
Registered: 2006-09-13
1985 Zeronine Pro


1985 Zeronine Pro

Needs a zeronine fork


Frame: 1985 ZERONINE PRO
Fork: CycleCraft
Handlebars: SKYWAY Race Bars
Stem: TNT Pro
Grips: UNI Hand Grenade gen 1
Seatpost: SR Sakae
Seat: VELO Pro Racing Seat
Seatpost clamp: HUTCH Seatpost Clamp
Brake levers: Dia Compe MX 122
Caliper: Dia-Compe 901
Brake Pads: Scott Mathauser
Headset: Tange
Cranks: Retro Profile
Pedals: Suntour XC II braceless
Sprocket: SR SAKAE sprocket 43T
Chain: KMC hollow slotted
Freewheel: Suntour 16T
Rims: UKAI Speedlines 20 x 1.75
Humbs: GT Racelace sealed hollow axles
Tires: Cheng Shen 20 x 1.75


Admin note: bike is a 1985 according to the serial number



---
looking for: hutch rear hub (Ti or aluminum), Vector forks
Pro Member

From: California
Registered: 2006-09-13
Re: 1985 Zeronine Pro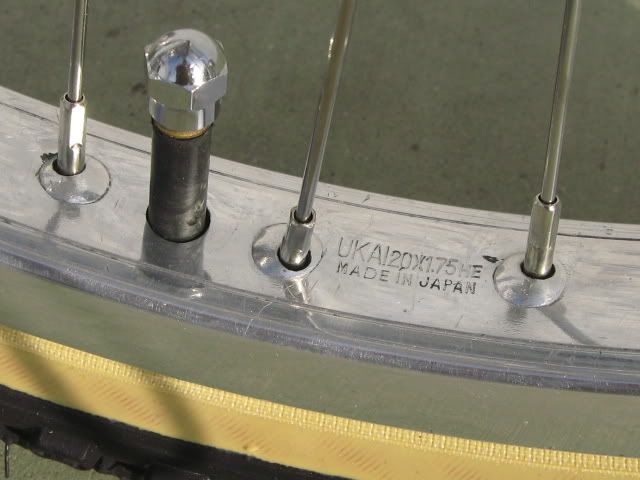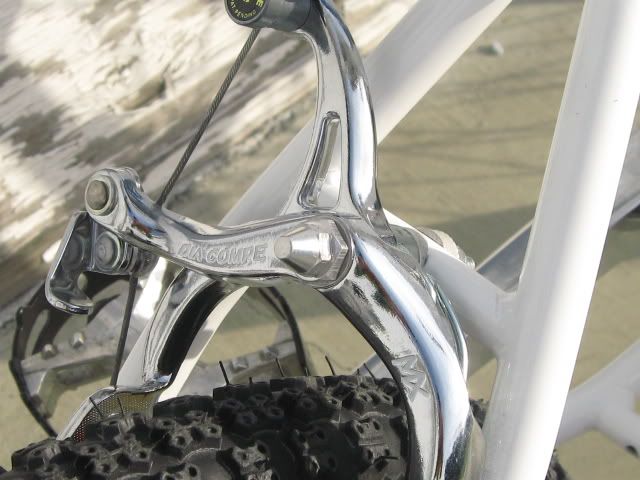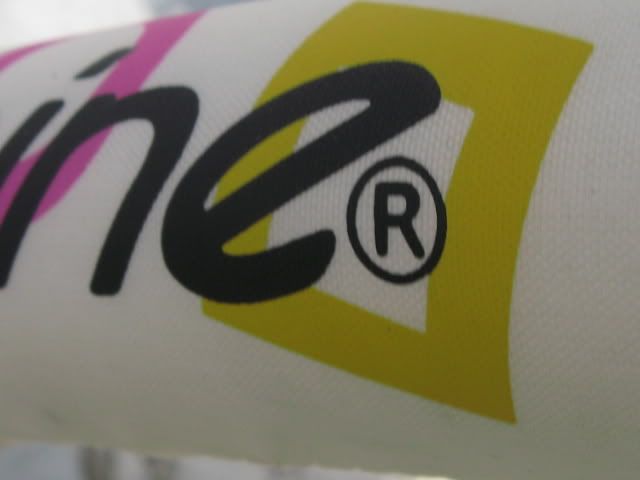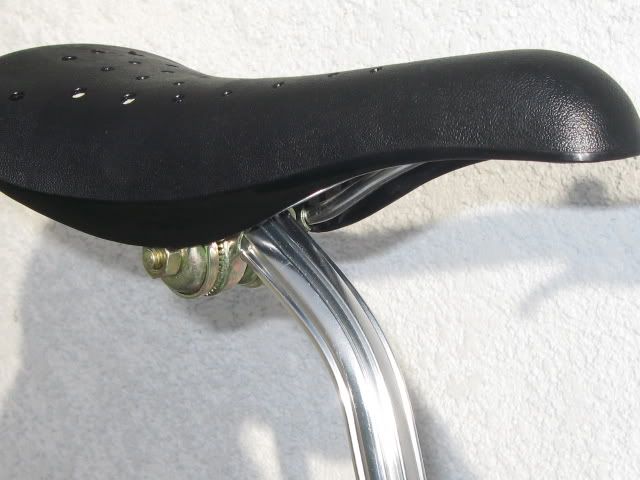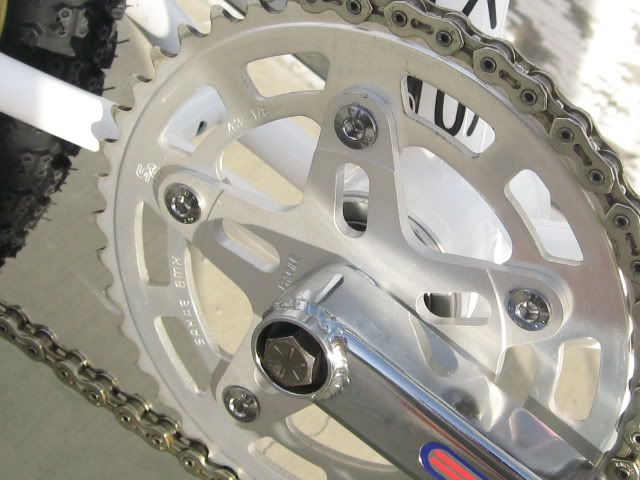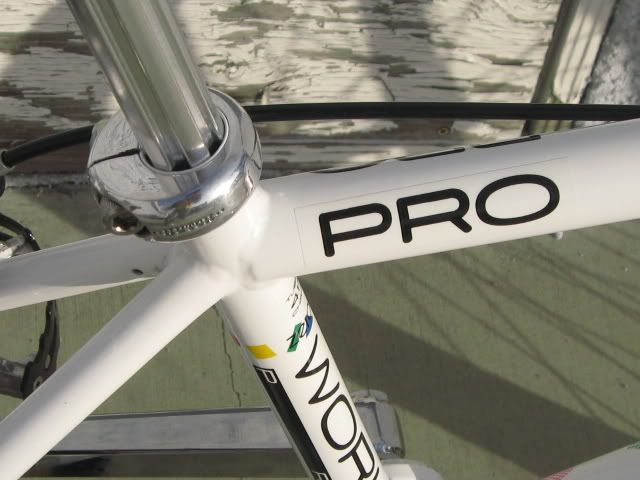 ---
looking for: hutch rear hub (Ti or aluminum), Vector forks
Museum Addict
From: San Diego, CA
Registered: 2008-05-15
Re: 1985 Zeronine Pro
Heck of a job Jason,
---
"How much could you know about yourself if you've never been in a fight?"
- Tyler Durden

[img]http://i584.photobucket.com/albums/ss283/orjr101/bw-sanD-faction.gif[/img]
Banned
From: 1985
Registered: 2011-02-24
Re: 1985 Zeronine Pro
This bike is just BAd ASS!
---
I'm getting too old for this,but I still Love it.
Museum Newbie
From: Peoria, AZ
Registered: 2009-10-02
Re: 1985 Zeronine Pro
Awesome Bike! Looks great! I always liked the Zero-nine stuff and it's nice to see one done up right.
Pro Member

From: California
Registered: 2006-09-13
Re: 1985 Zeronine Pro
Pics from Bmx pro photographer Vicsta




San Diego Class Sick Ride 2011

http://bmxmuseum.com/forums/viewtopic.p … 6#p2988826
---
looking for: hutch rear hub (Ti or aluminum), Vector forks
Pro Member

From: France
Registered: 2010-09-20
Re: 1985 Zeronine Pro
---
Sorry for my approximate language.
Member
From: Sydney, Australia
Registered: 2010-08-18
Re: 1985 Zeronine Pro
I'm a redline type of guy. But damm this is a sweet ride. The more I stare at this build the more i want to start one. Congrats on the style of the build all the parts work really well. Nothing looks out of place.
i need drugs..not hugs
From: 2015 STANLEY CUP TERRITORY
Registered: 2008-10-20
Re: 1985 Zeronine Pro
freakin beautiful. wanna sell it?
---
44T CHICAGO CLUB RIDER
WANTED::::anything reynolds racing
WANTED::::bandito jersey
WANTED::::yellow panaracer tire 1 1/8
WANTED::::jmc pit bike
WANTED::::less talk,more riding
Centurion Member
Registered: 2007-04-13
Re: 1985 Zeronine Pro
---
WANTED: ZERONINE/CW 24" fork. Any condition
Pro Member

From: Beaumont, Alberta, Canada
Registered: 2006-08-05
Re: 1985 Zeronine Pro
For sure my favorite race bike.
---
Old school Sherwood Park.
Pro Member

From: Kanagawa, Japan
Registered: 2010-08-29
Re: 1985 Zeronine Pro
Love this!!
Straight to faves!
Expert
From: Port Coquitlam BC
Registered: 2012-04-23
Re: 1985 Zeronine Pro
That bike is almost as awesome as it is rare. Sweet!
---
Aluminum Flange Tuff Wheels Wanted
Maxy Cross Cranks Wanted
Kuwahara found
Pro Member

From: Mississauga,Ont,Canada
Registered: 2012-01-03
Re: 1985 Zeronine Pro
Sweet looking build, Nice parts line up!
---
LOOKING FOR........
-Black Kuwi lightening bolt stem pad - Red Bulldog stamped Pro Neck Stem - Pro Neck, National Pro bars
-GT hub axle collars (x2) - 6-10 Izumi chrome slotted chain links - VG condition Pro/Tuf Neck quill
**Shawn Texas's Natty build/parts list or some good pictures**

"WHEN IN DOUBT, CRANK IT !"