Sprockets - Bully
Member
Registered: 2008-07-05
Posts: 41
Sprockets - Bully
Bully
_________________________________________________________________________________________________________________________________________________________________________

NOS 44th alloy sprocket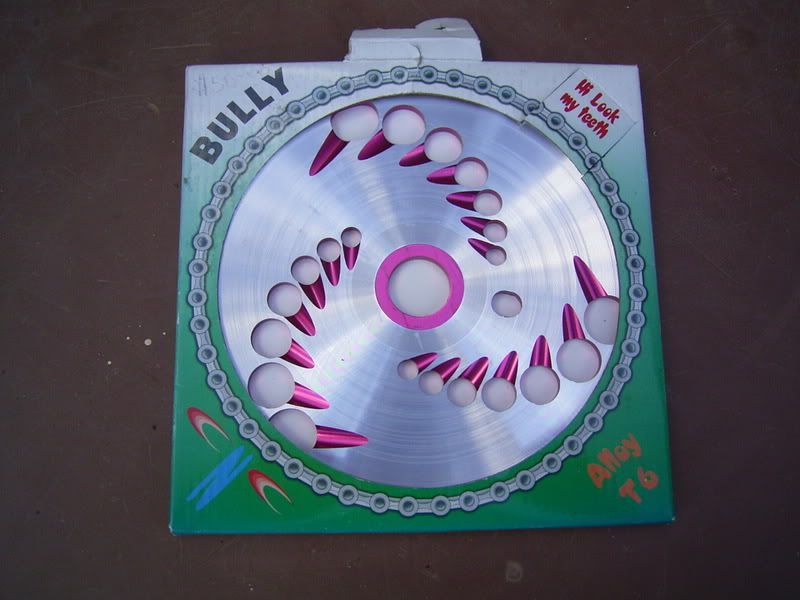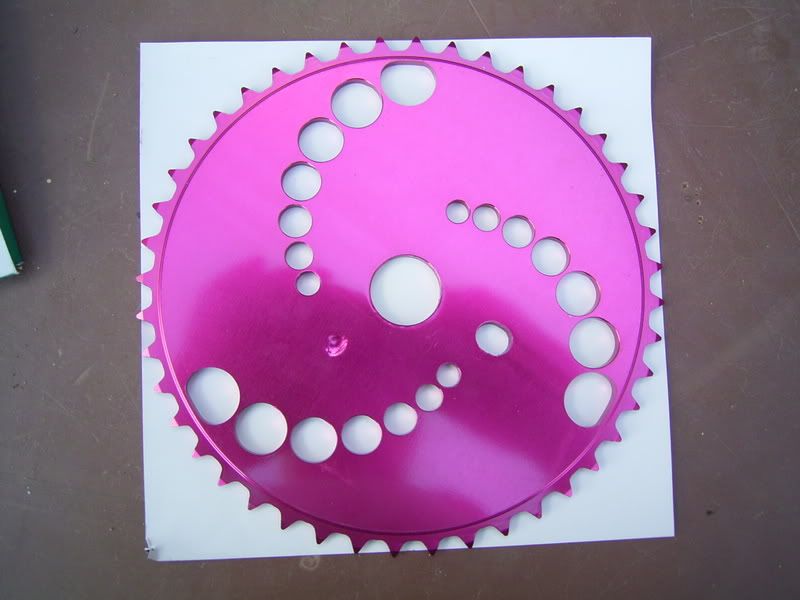 Were availiable in different colors and styles as above.
Pro Member

From: Gulfcoast, TX
Registered: 2009-01-17
Posts: 2779
Re: Sprockets - Bully
Bully sprocket... Not sure of it's year or if it was from RL's days or right after MCS purchased them. It was RL Inc. originally, so Bully American may be early MCS days.



---
Dig out your bashguard bikes and let me know! I'm looking for a '91 Mongoose Hooligan, Dyno Slammer 2, '95 Haro Basher, . I'll consider the others too for the right price!
Member
From: Nisswa, MN
Registered: 2009-10-08
Posts: 96
Re: Sprockets - Bully
This is from the early years of Bully I believe. I know its in the Catalog photos for the first years bikes. so 89'-91' maybe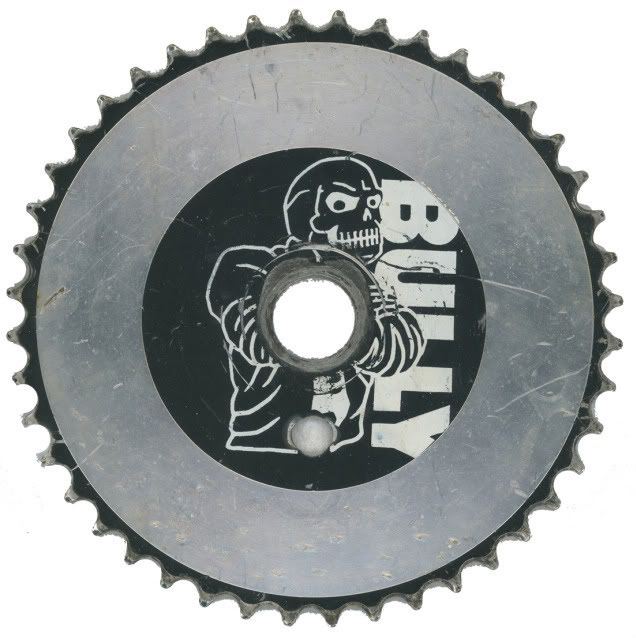 ---
WANT TO BUY
Bully Fork 89-91 Chrome, Bully Stem, Bully Old School Handle Bars, Bully Chainwheel from 89-91
Haro Kneesaver Bars from 1989-91,
Haro FST from 1987-88,
Schwinn Thrasher 1984
Admin

Kitty Is Watching...
From: Lebanon Oregon
Registered: 2007-07-02
Posts: 20143
Re: Sprockets - Bully
---
hobbes1278@gmail.com
Auburn Blue Max Bully DB DK Dyno ELF GT Haro Hawk Hutch JMC Mongoose National Pro Redline Roger DeCoster S&M Schwinn SE