Haro Group 1, Supercross, FSA, Crupi
Pro Member

Ghetto Cruisers
From: Wayne, MI
Registered: 2008-01-30
Posts: 461
Haro Group 1, Supercross, FSA, Crupi
Call dibs. All prices are shipped in the lower 48. Paypal Address is Doomkeeper@wideopenwest.com

2004 Haro Group 1 SX Comp XL Frame with Supercross LT Fork $160.00 Shipped
Top Tube 21.5"
Seat tube angle 72 degrees
Head tube angle 74.5 degrees
Ahead headset
Built in chain adjusters, Haro seat post and Haro Seat post clamp included. Powder is a Blue Purple hue. Powder coat is 2yrs old.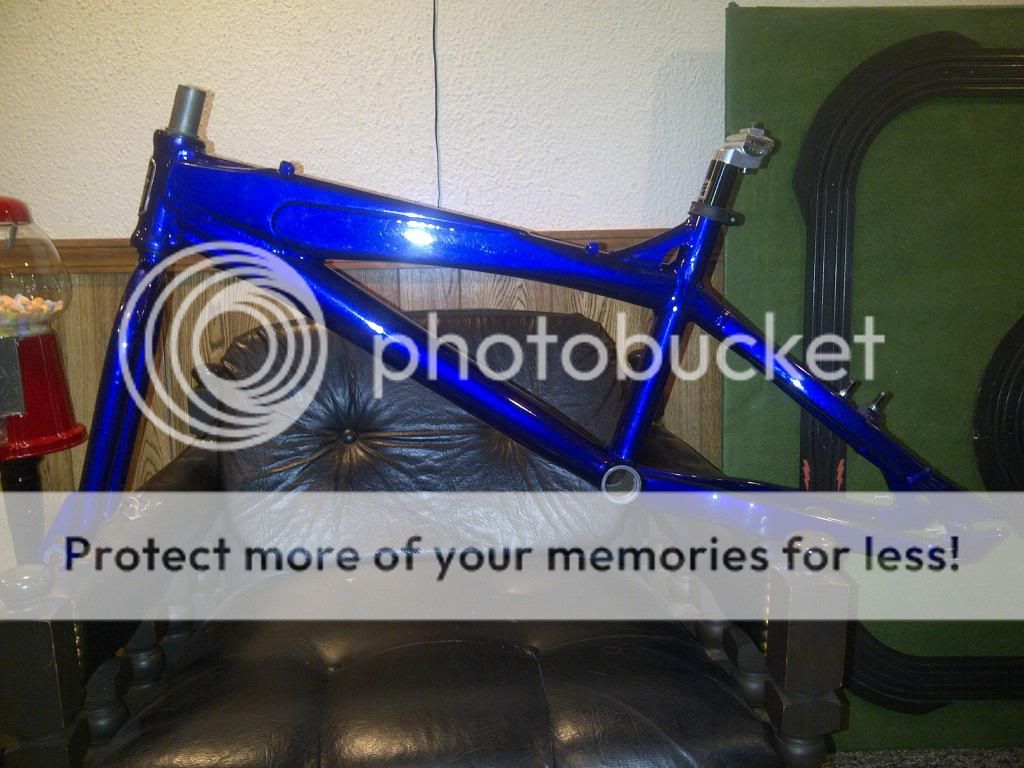 FSA Ozzie Stem 45 mm reach 5.64 oz. $25.00 Shipped



Crupi Ti-Lite Seat, Titanium rails, Some scuffs on end of seat. $20.00 Shipped



Marzocchi Suspension Products Stem Lock $12.00 Shipped

---
HUTCH.....BMX Drama For The Masses

*****Hines Park Old School BMX Show Sept. 8th 2013*****
Museum Addict
From: Detroit, MI
Registered: 2008-09-12
Posts: 2106
Re: Haro Group 1, Supercross, FSA, Crupi
---
1984 schwinn predator p2200 1986 haro group 1 rs2
1986 haro sport & 1986 haro master
1987 schwinn predator free form ex
1988 haro sport
Pro Member

From: AZ
Registered: 2009-05-09
Posts: 473
Re: Haro Group 1, Supercross, FSA, Crupi
Awesome FSA Stem for Junior or Expert bikes. Super lightweight. Wish I needed it, GLWS!
---
Always looking to buy Used/Minty/Nos Mid-New School race items! I am now a retailer of highend new school race parts, bikes and protective gear such as Avent, Bombshell, Ciari, Crupi, EVS, Fly, Intense, Speed, Sinz, six six one, SuperCross, Staats, THE and much more. Please PM me if you are interested in something specific. If you want it I can get it. Thanks ~ Dave