GT sticker location
Member
From: Toluca Lake CA
Registered: 2013-01-24
Posts: 49
GT sticker location
So I dug out my 84 GT Mach One and started to restore it.
Here she is all cleaned up and waiting for a bunch of new parts including a sticker kit from Ultrahive.
I'm wondering about the coin sticker location that goes on the seat post frame tube. Is the decal centered between the top tube and the BB? Also is the down tube location for the Mach One decal centered?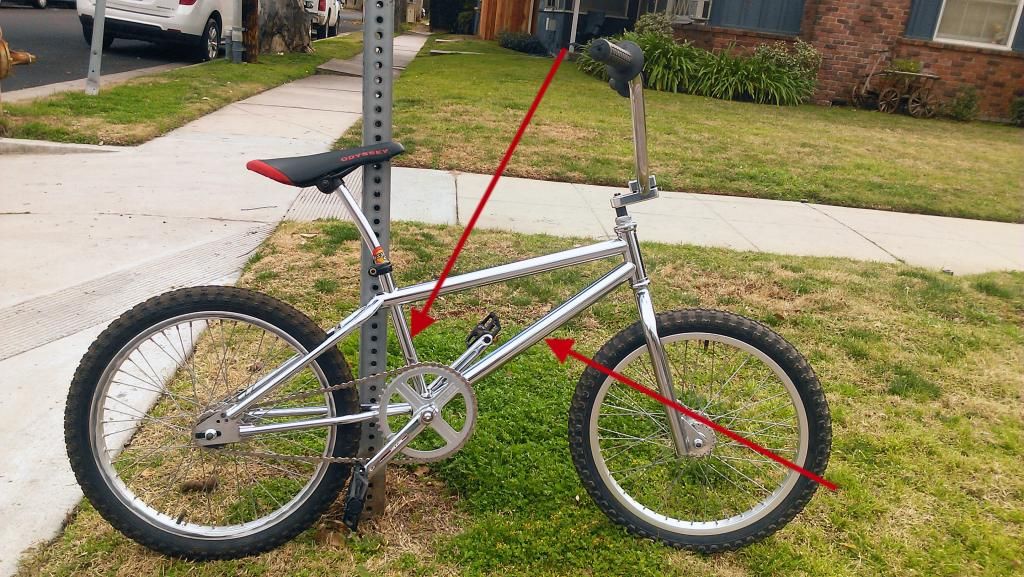 Expert
From: St. Louis, MO
Registered: 2008-09-14
Posts: 539
Re: GT sticker location
I don't know if it's factory correct or not, but the best looking placement in my opinion is pretty much dead center for the coin decal on the seat tube, and putting the downtube sticker very slighly off center toward the headtube. Maybe just a couple inches or so.
Pro Member

Ghetto Cruisers
From: Wayne, MI
Registered: 2008-01-30
Posts: 584
Re: GT sticker location
Check the forums section you should be able to find a product brochure from 84 and find your answers there.
---
HUTCH.....BMX Drama For The Masses.

*****Hines Park Old School BMX Show Sept. 7th 2014*****
Pro Member

From: Warren, RI
Registered: 2012-08-02
Posts: 743
Re: GT sticker location
look at my bikes i have a 85 it should give you a good idea where they go
---
Been Dazed and Confused for so long it's not true.
Wanted a woman, never bargained for you.
Lots of people talk and few of them know,
soul of a woman was created below.
Member
From: Toluca Lake CA
Registered: 2013-01-24
Posts: 49