Brake Lever
Member
From: Burlington North Carolina
Registered: 2012-12-31
Posts: 55
Brake Lever
Searched the brake list section but could not find this logo on the lever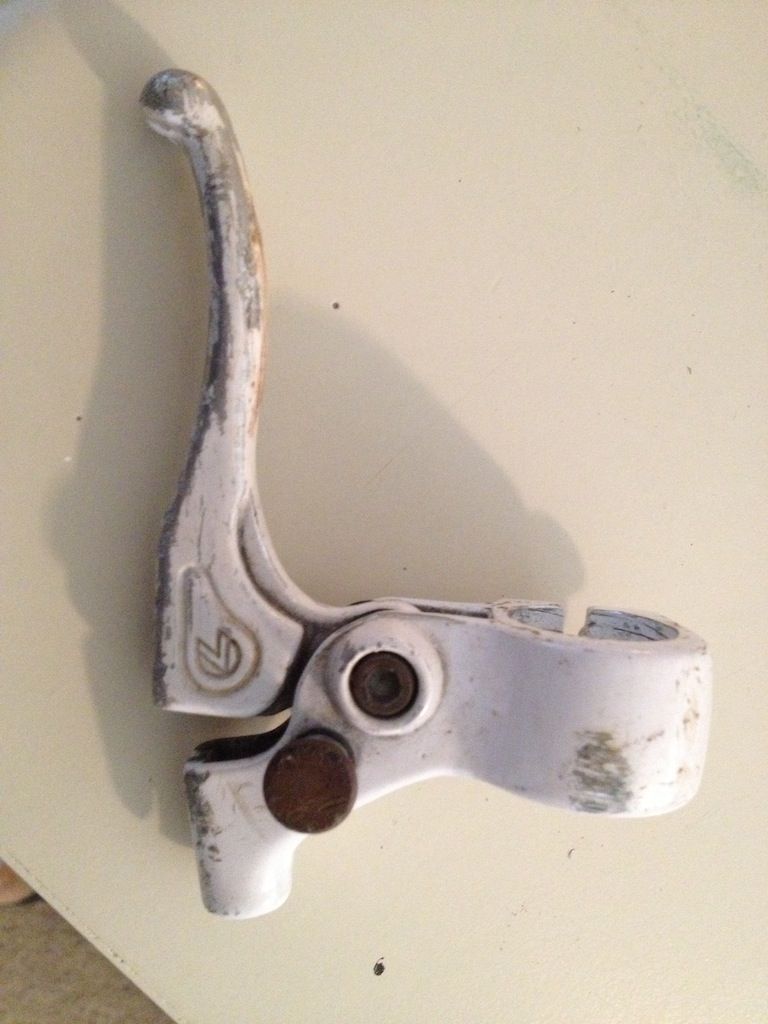 ---
Do what you love and you will never work a day in your life
Member
From: Switzerland
Registered: 2006-08-08
Posts: 55
Re: Brake Lever
It's maybe a Lee Chi. That brand made Dia Compe copys in the 80'.
Pro Member

TEXAS HILLBILLY
From: East Texas
Registered: 2009-10-05
Posts: 10697
Re: Brake Lever
Never seen that logo before
---
Build it, Ride it and Break it. That what it was made for.

WANTED: nothing for now
Member
From: Burlington North Carolina
Registered: 2012-12-31
Posts: 55
Re: Brake Lever
It was on a 89 Performer, but the brakes on it where not original, one was a odyssey pitbull in the rear and a dia compe bulldog in the front.

Just making sure its not something I need to try and save to put back on. Will try to go with dia compe Nippons and tech77 levers if I can find some at a decent price:)
---
Do what you love and you will never work a day in your life
Admin

Facebook is the Devil
From: Portland Oregon
Registered: 2007-02-14
Posts: 13240
Re: Brake Lever
Yes, Lee Chi. That logo is a L inside a C.