1985 Haro Master
Pro Member

From: Largo, FL
Registered: 2009-12-21
Posts: 131
1985 Haro Master


1985 Haro Master

My early 86' Master I had as a kid that I restored to a Green 85. Serial 8512XXXX

I had this bike in Ohio, then moved to Florida where I didn't ride it much. I left it in the garage for probably 6 years at my dad's house who lives on the beach. The rust got to it so after about 2 years of wanting to do something with it I finally sent it off to Chip at c4 and determined the pitting was too bad in the rear to re-chrome it and make it back or it's half chrome/white scheme that it used to be. I went with a solid color and of course, chose envy green! I salvaged some of the old parts and also got some new parts, mainly sealed bearing tuffs and new redline flight cranks because I was definitely going to be riding it!
I'm to the point now where the bike only needs a few minor things, like the potts bolt re-chromed and the nippon quick releases have a bit of rust on them still. Other than that, I walk the dog with this bad boy. Here is a breakdown of the parts.
* Frame: Original early 86 Haro master
* Fork: 85 (bought from Chip, original's had the lower stander holes)
* Standers: 85 standers
* Bars: true 85' ANLUN stamped 4130
* Stem: Original 86 Group1 powdered green
* Headset: Bear Trap (Also have a NOS MX-10 in the box for it)
* Levers: Blue locking tech 6 w/ green skins
* Cables: porkchop, blue
* Grips: AME rounders
* Seat: Repop Dominator (looking for a nice black/blue font one)
* Post: Nitto layback (find on ebay, pretty close size & bend to the original ANLUN)
* Clamp: Original diacompe blue hinged MX
* Calipers: Original anno blue Nippons with new Weinmann Adjusters
* Crank/BB: new sealed bearing redline flight
* Chainring: Suntour Mounted, but also have a NOS Sugino
* Spider: Sugino
* Chain: NOS Izumi
* Pedals: Original MKS Graphite
* Wheels: New sealed bearing Tuff II's
* Tires: Kenda K55's that are nearly identical to Panaracers



Museum Addict
From: Detroit, MI
Registered: 2008-09-12
Posts: 2438
Re: 1985 Haro Master
Came out super sweet!!!
Gotta love being in the Haro brotherhood:P
---
1984 schwinn predator p2200 1986 haro group 1 rs2 1986 Schwinn Predator Free Form Z
1986 haro sport & 1986 haro master
1987 schwinn predator free form ex
1988 haro sport
Pro Member

Psycho Silence
Registered: 2008-12-25
Posts: 11316
Re: 1985 Haro Master
WOW
---
WTB: * Oakley F1 grips black/yellow * all KKT FMX/LMX Pedals * Skyway Tuff Graphite pedals/cages * nos red Oakley 2 right side only * nos red Oakley 1 left side only * nos chrome KKT FMX left side pedal 9/16

( . )( . )
)(
( Y )
Member
From: Hermiston, OR
Registered: 2009-12-06
Posts: 58
Pro Member

From: MA
Registered: 2009-06-24
Posts: 672
Re: 1985 Haro Master
---
Chaby`s Coatings-!! WEBSITE UPDATED!! 4-10-2014 (FINALLY) Chrome Plating/Polishing and Powdercoating needs.Got a bent seat post? Don`t scrap it,we can straighten it! Find us on Facebook and @ Chabys.com or call us @ 508-728-4590

========================================================
Members that I will not deal with~2009HDSG~vintage chromoly~cruesixx69
Pro Member

From: Largo, FL
Registered: 2009-12-21
Posts: 131
Re: 1985 Haro Master
Thanks - it sure is a smooth ride. I'm glad I decided to spend the coin and bring it back from the dead! Check out the before pics: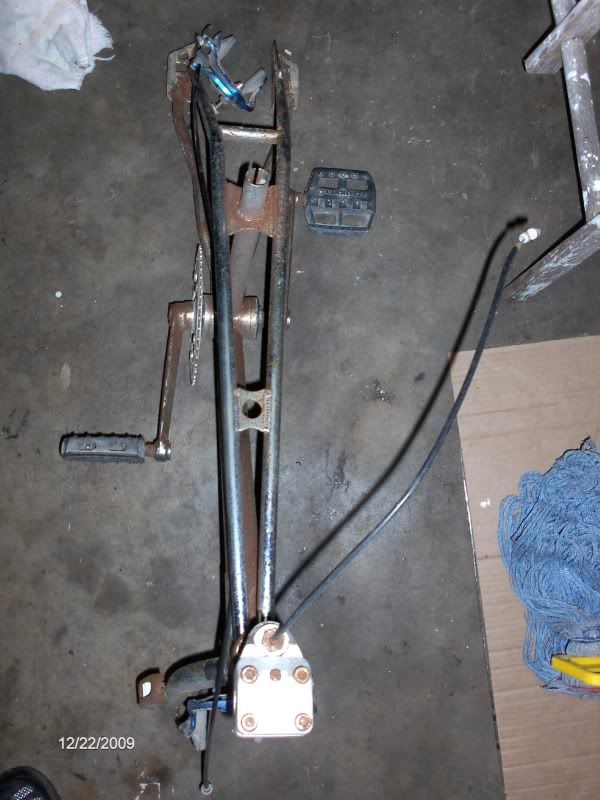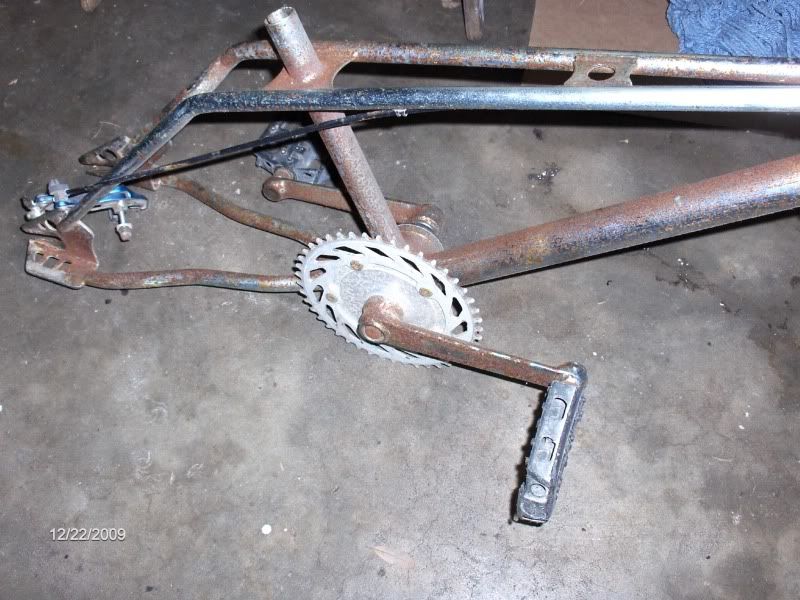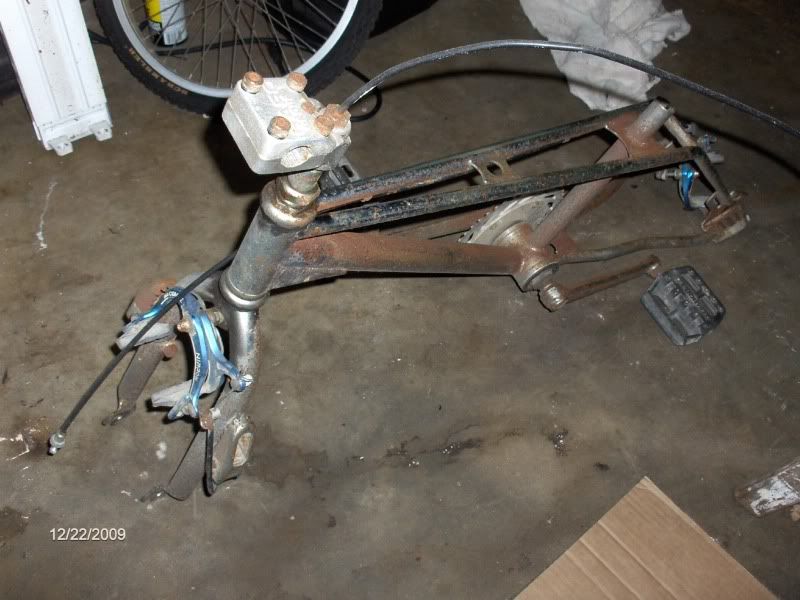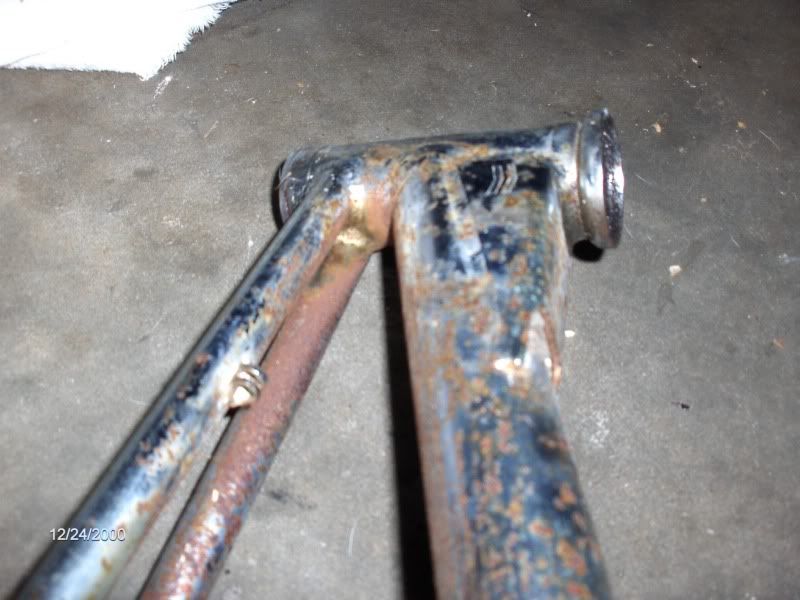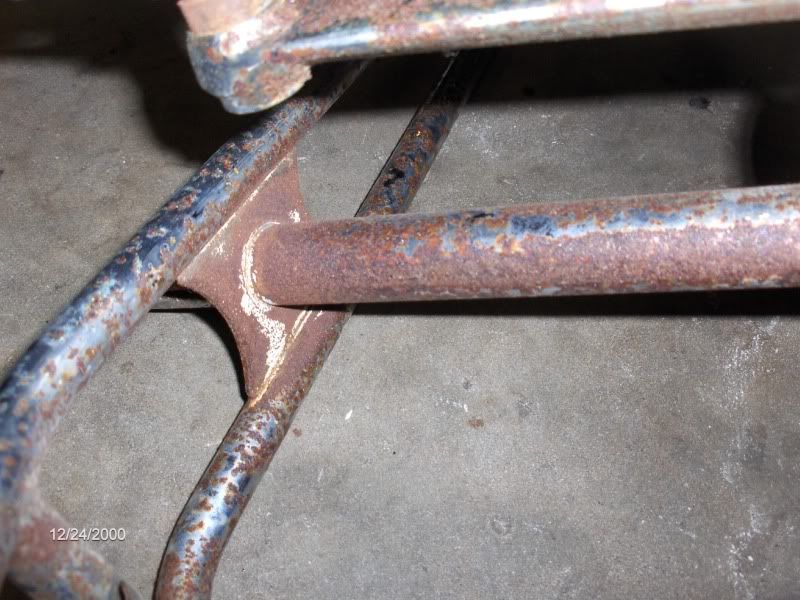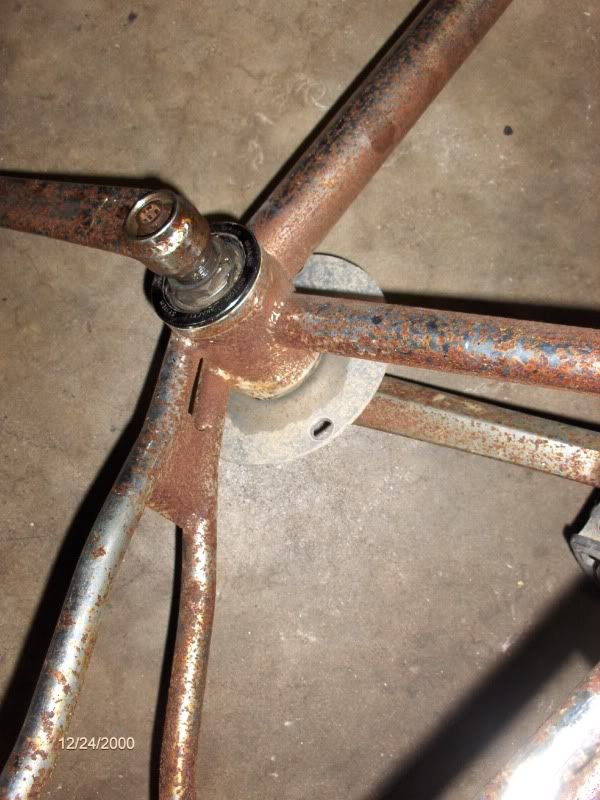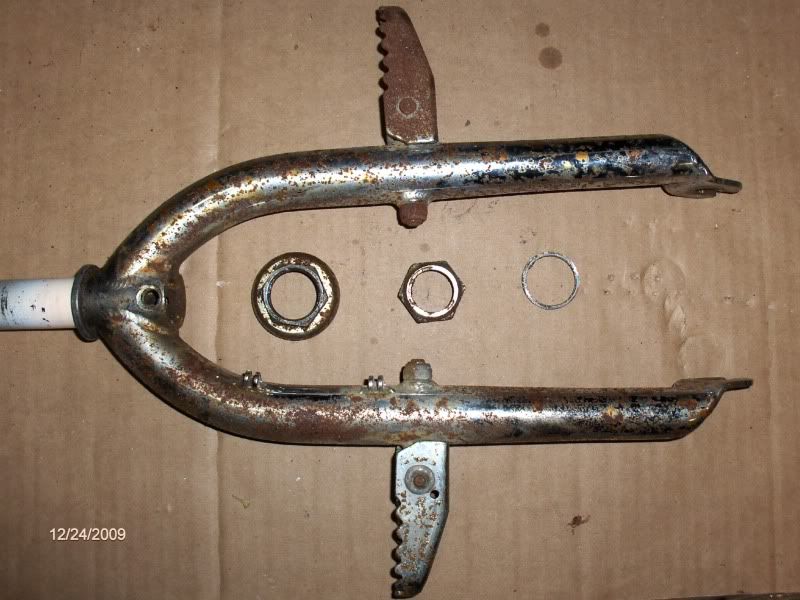 After the Citric Acid Powder bath: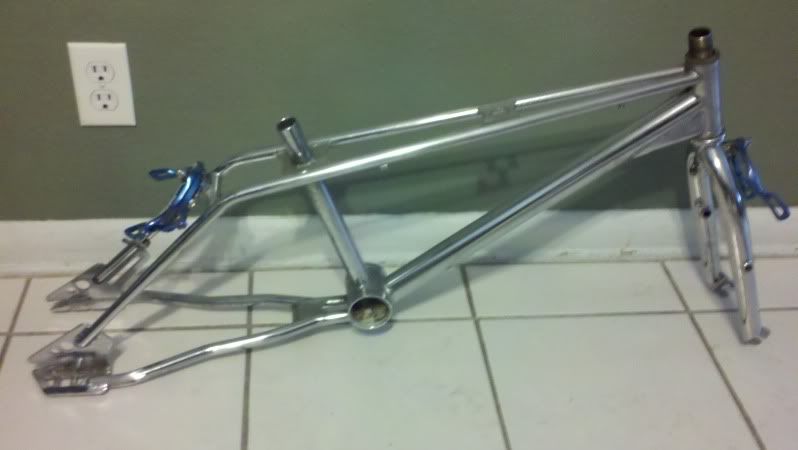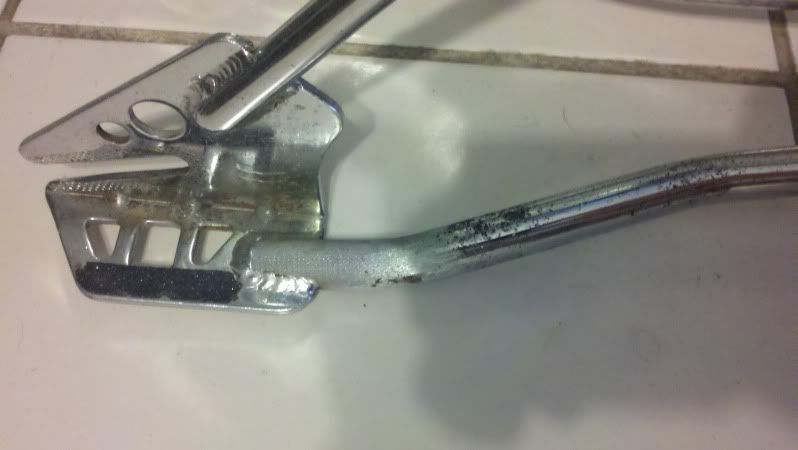 Before I sent to Chip...



Deciding which way I want to go with the color scheme (seat, tires, grips, etc.) - before I had the bike shop install the crank...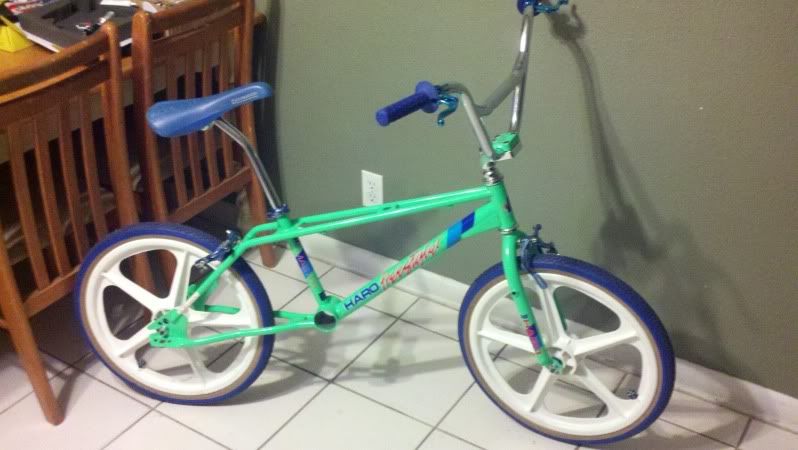 Last edited by pointer (2013-01-23 7:02pm)
Museum Addict
From: Texas
Registered: 2007-08-13
Posts: 1685
Re: 1985 Haro Master
Amazing transformation, great job
Pro Member

From: Cypress, TX
Registered: 2010-07-01
Posts: 431
Re: 1985 Haro Master
Nice save! Came out great. I bet the memories came flooding back when you rode it for the first time after the restore.
Centurion Member
From: Sunny France
Registered: 2008-06-30
Posts: 145
Re: 1985 Haro Master
Nice move to throw away that rusty crankset
Only kidding!
Pro Member

From: Largo, FL
Registered: 2009-12-21
Posts: 131
Re: 1985 Haro Master
I swapped the mags out for some Bombshell's I had laying around for another project. I also changed the pedals to some anno blue ones from porkchop. Absolutely awesome! My favorite bike by far. The blue/green is perfect and the wheels spin FOREVER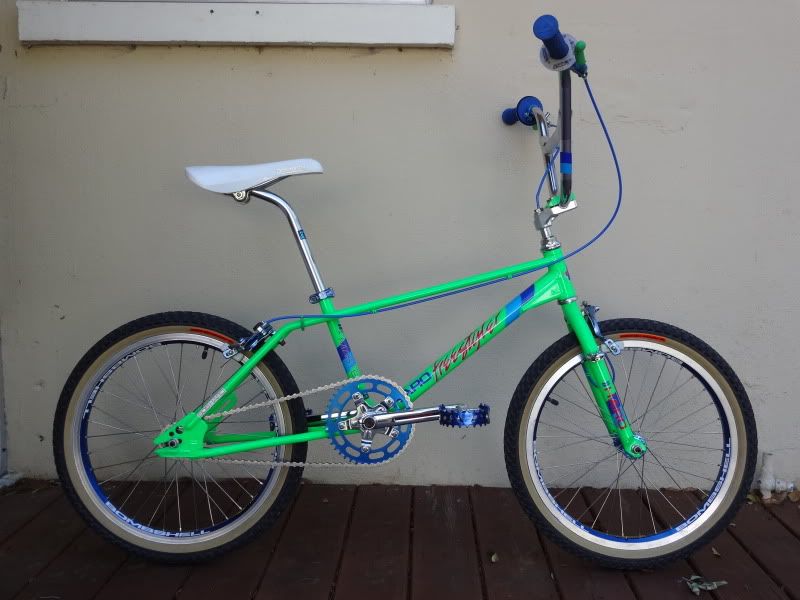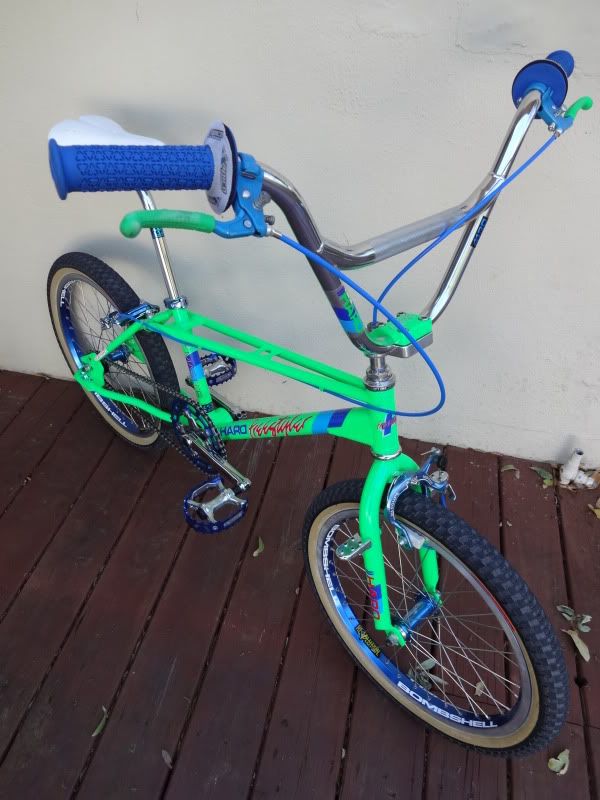 Last edited by pointer (2013-03-16 1:37pm)
Pro Member

Retired Action Man
From: Sydney, Australia
Registered: 2011-09-10
Posts: 3697
Re: 1985 Haro Master
Nice Work .........Love it
---
This Post is .........."CHUCK NORRIS APPROVED" [img]http://i1129.photobucket.com/albums/m520/savic666/approved1.png[/img] "The Quintessential 80,s Action man" [img]http://i1129.photobucket.com/albums/m520/savic666/350px-MIA_12-1-1.jpg[/img]
Pro Member

From: Brownstown, Michigan
Registered: 2012-06-11
Posts: 395