MY UNIVEGA PATHFINDER - FINISHED
Pro Member

From: Texas
Registered: 2008-03-05
Posts: 793
MY UNIVEGA PATHFINDER - FINISHED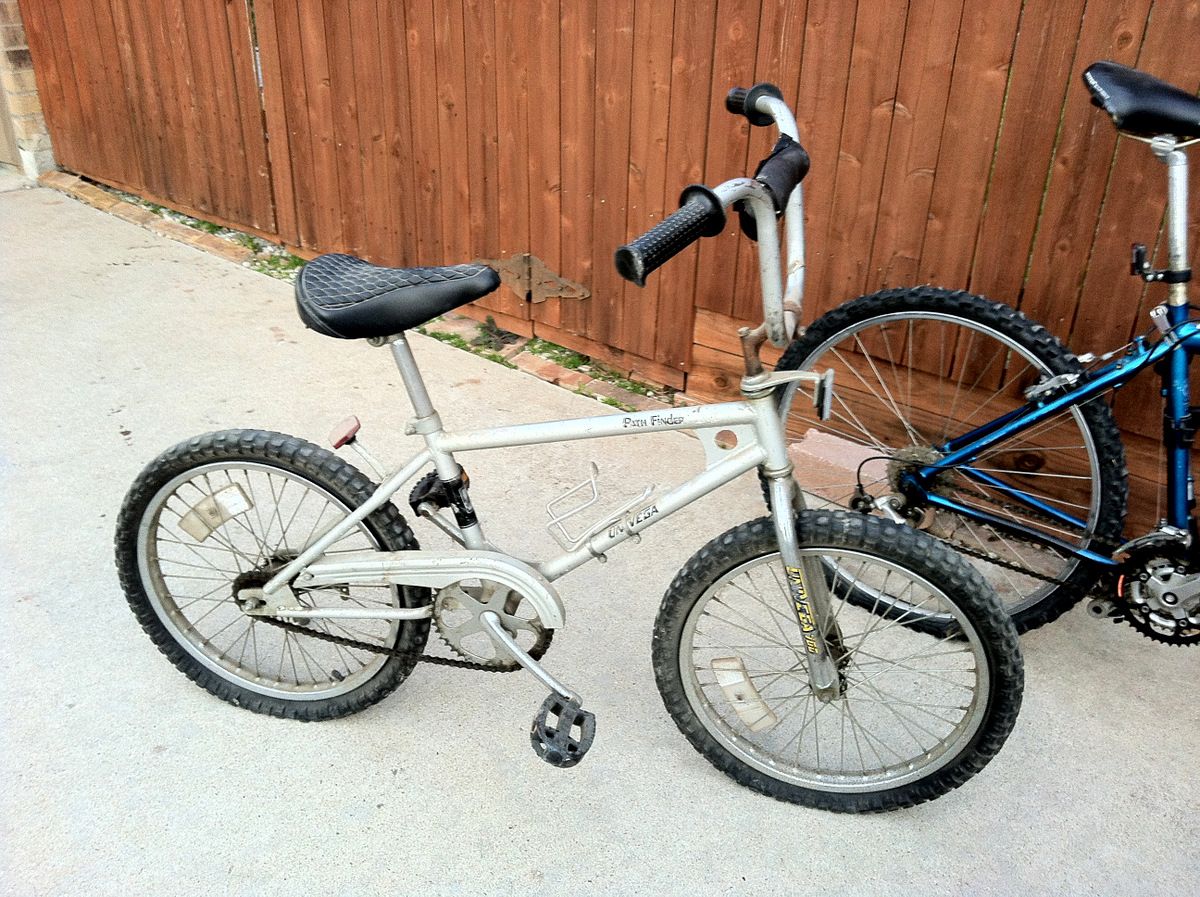 Normally I wouldn't give a Univega a second thought, but I had this 70s model bike sitting around and liked the 2nd gusset so I decided to make a project out of it.

I decided to paint the bike myself and ended up using some Valspar Paint/Primer combo from Lowes for the frame. Surprisingly the paint went on very smooth and the finish is pretty impressive for a spray bomb. This was a low stress, low budget build so it was fun to play around with it.

I had the Preston Petty grips already so I decided to use them as the basis for the color scheme. All other parts used were ones I already had including the Motomags and tires. Just missing the coaster brake hanger and maybe some custom decals and she'll be done.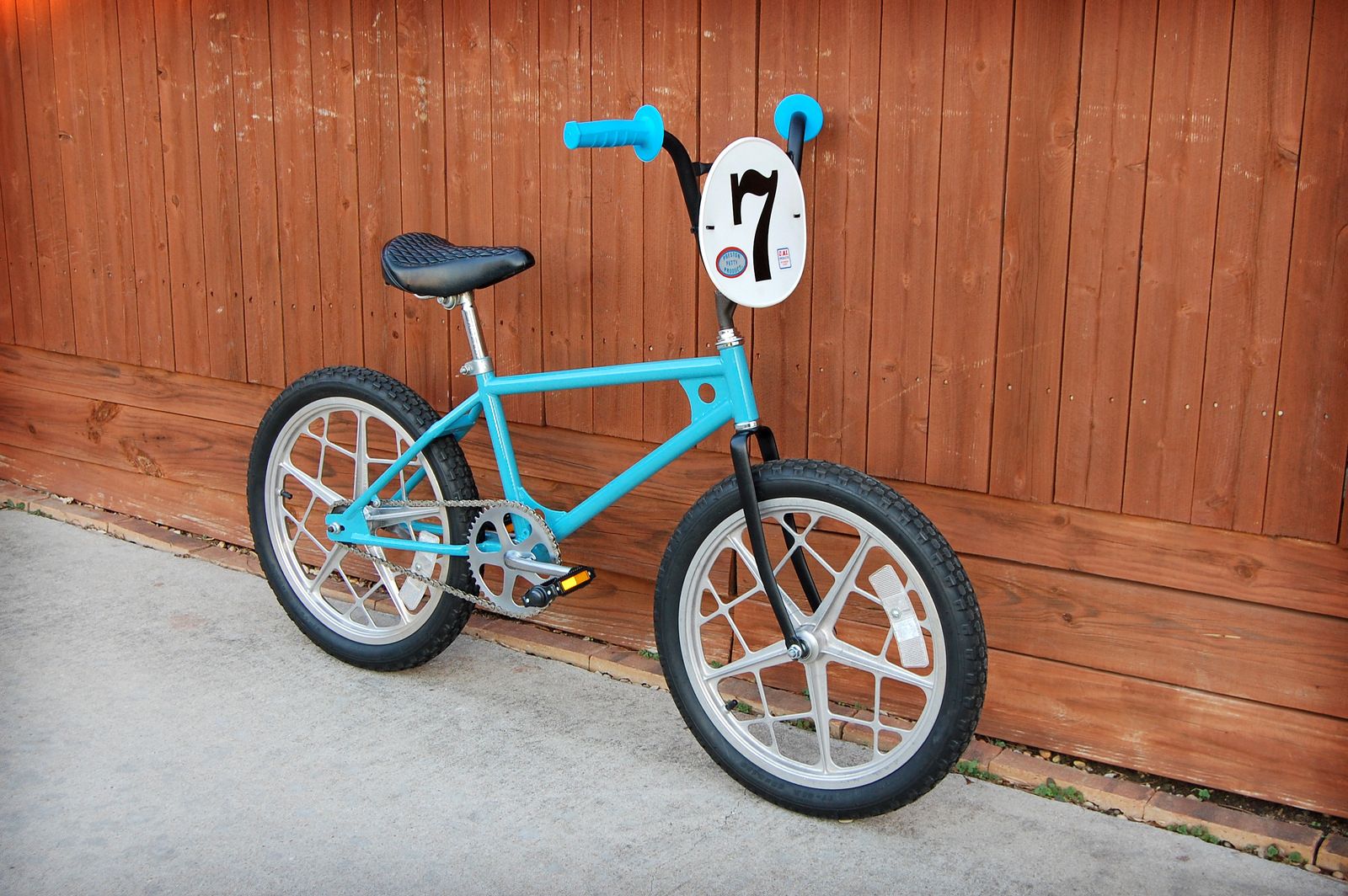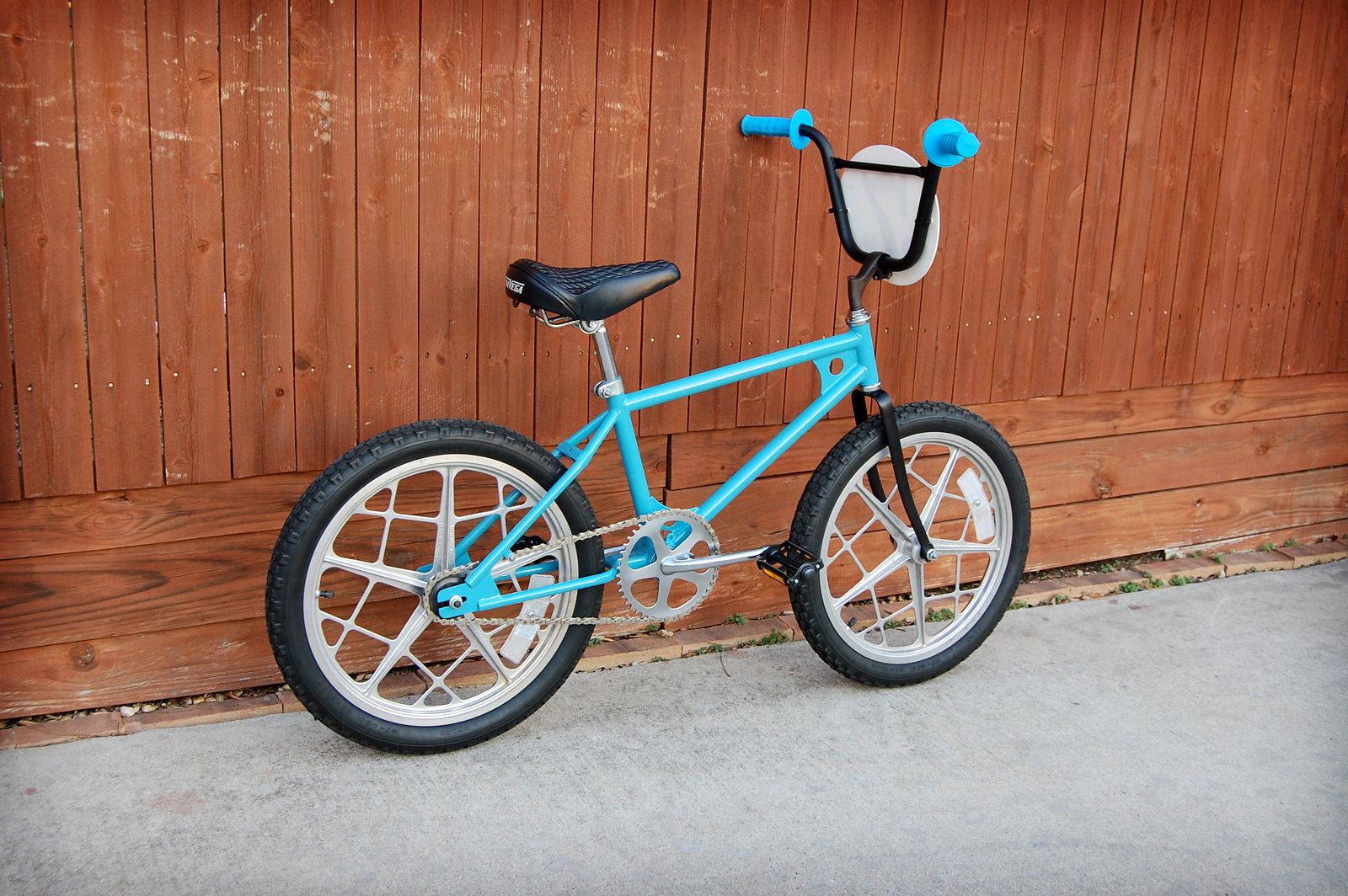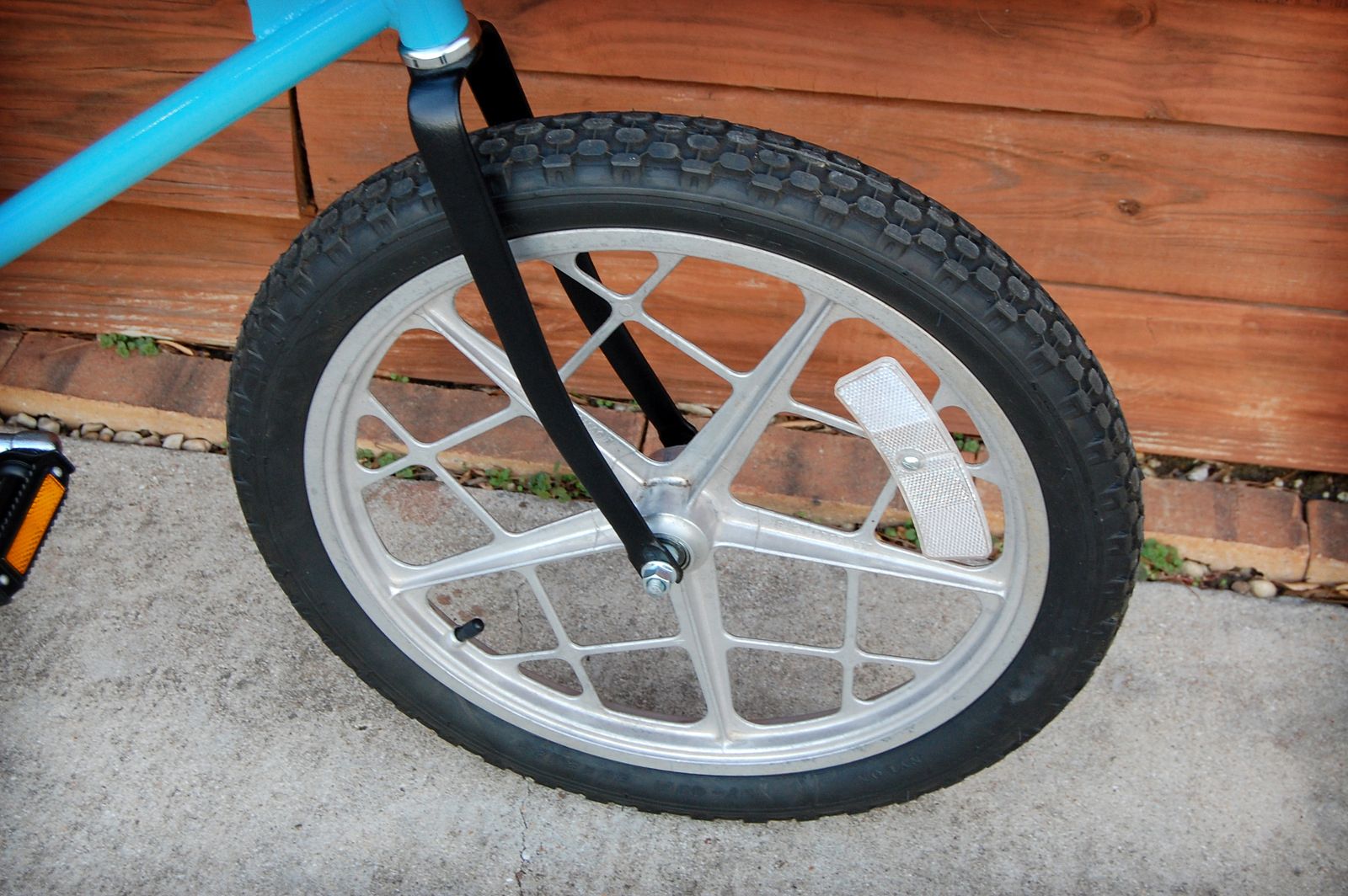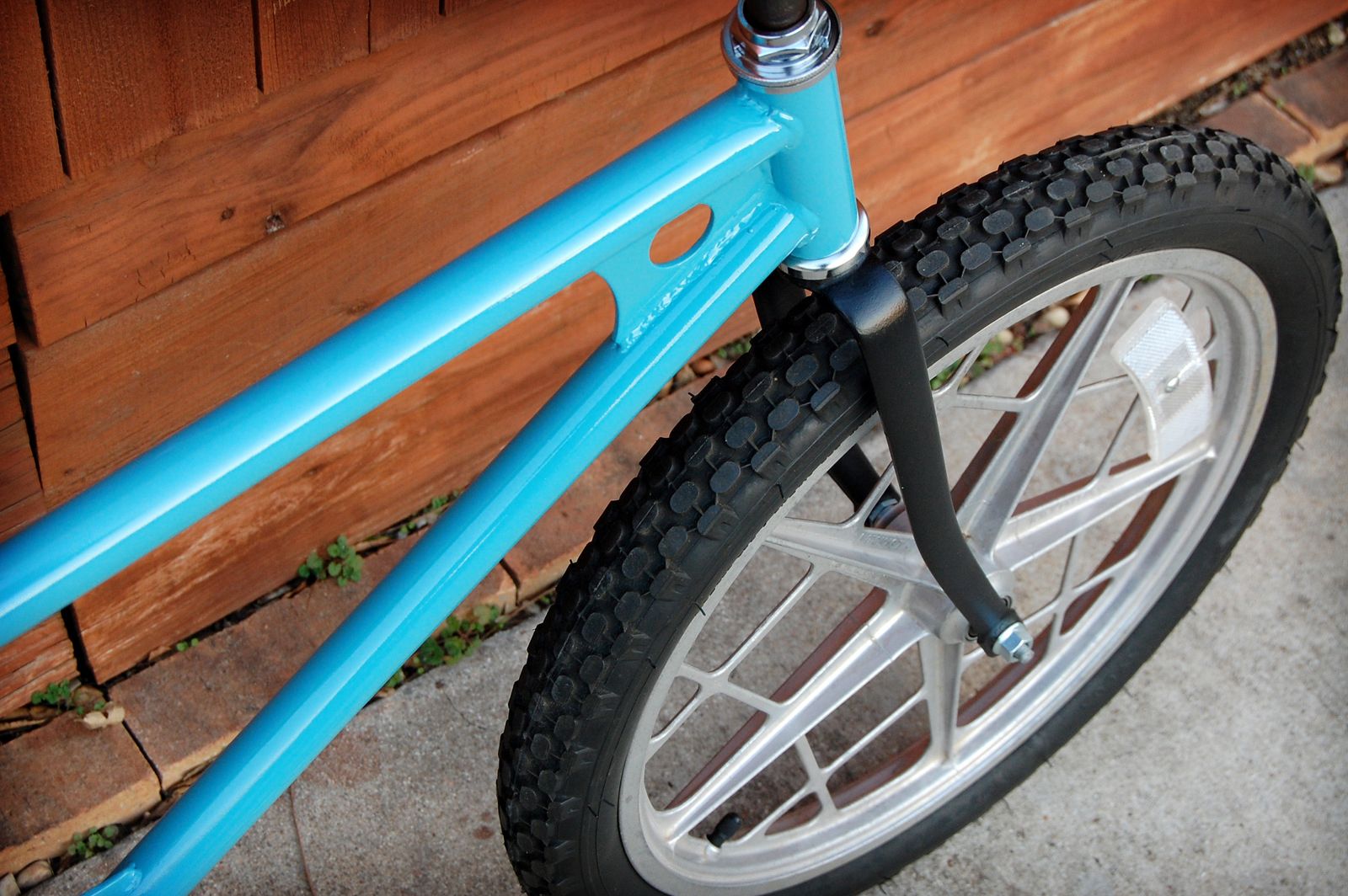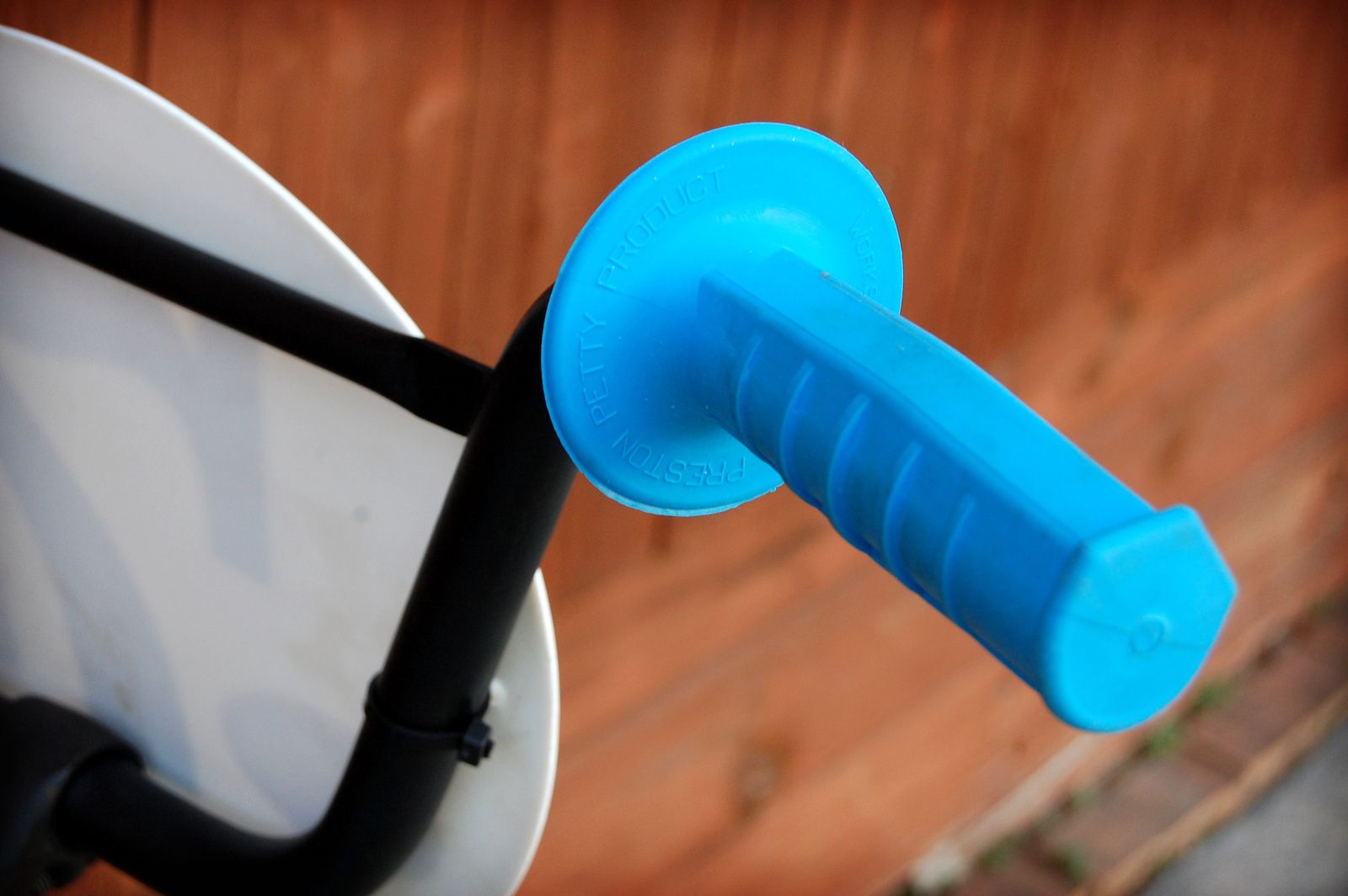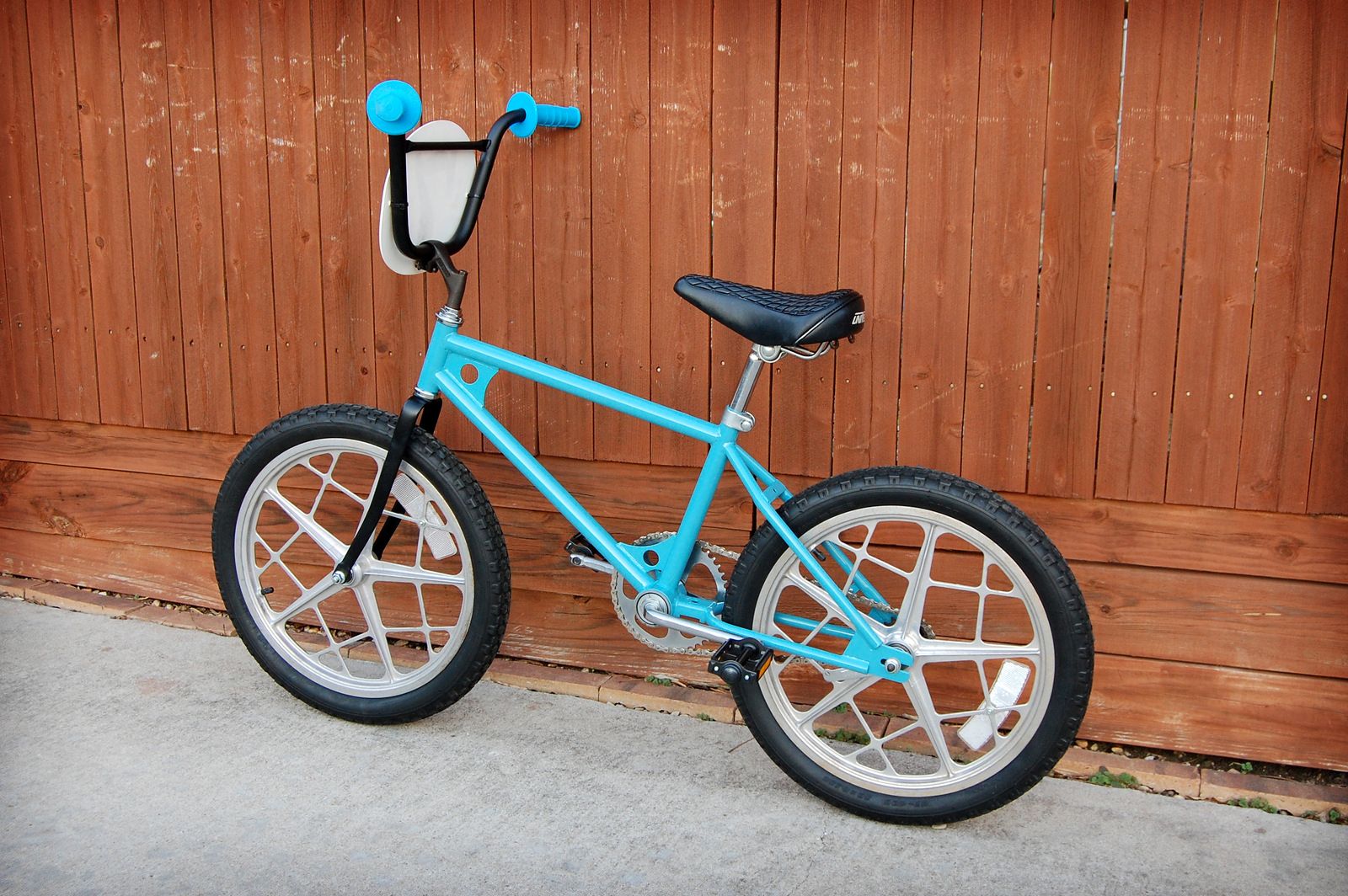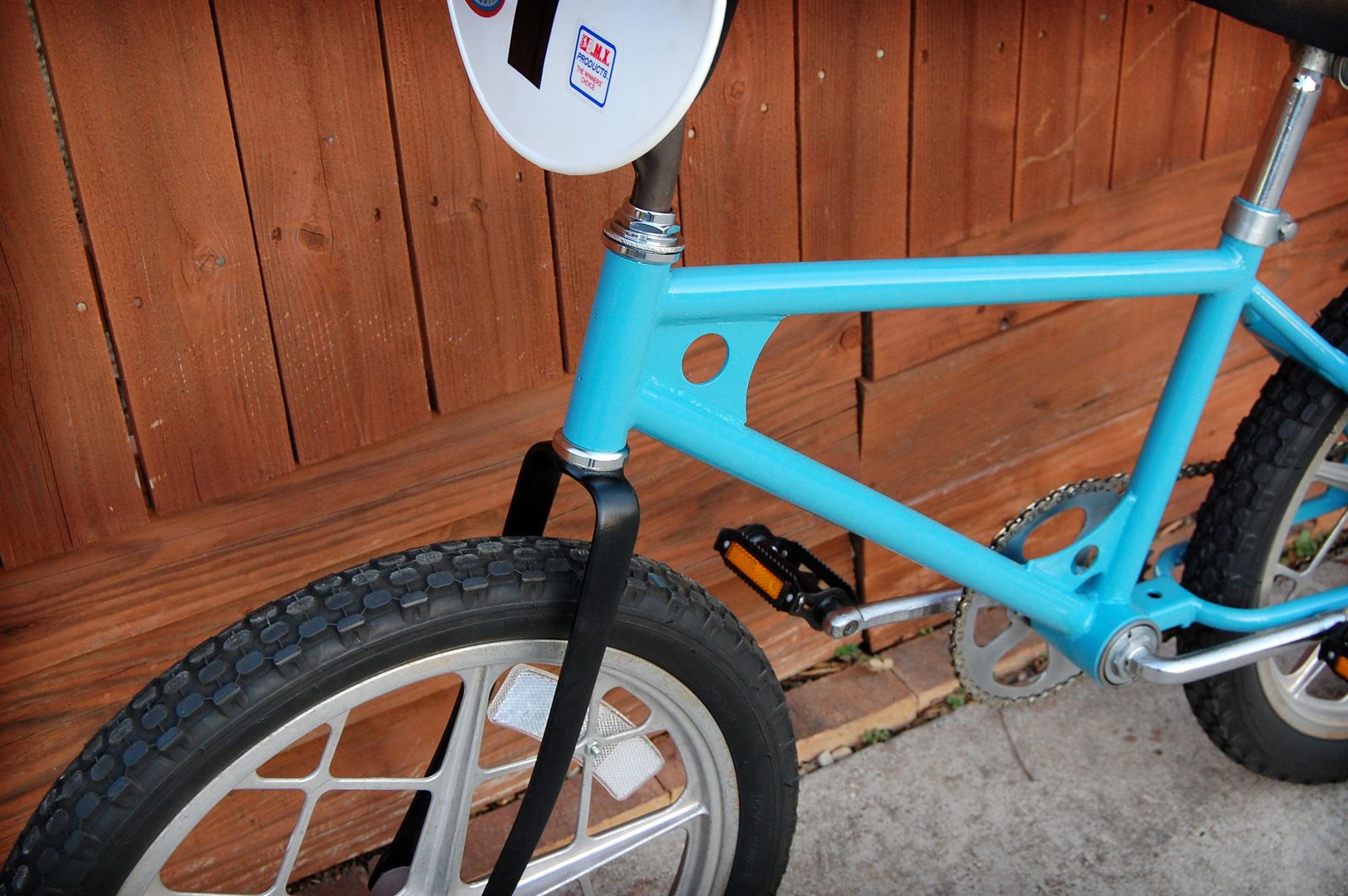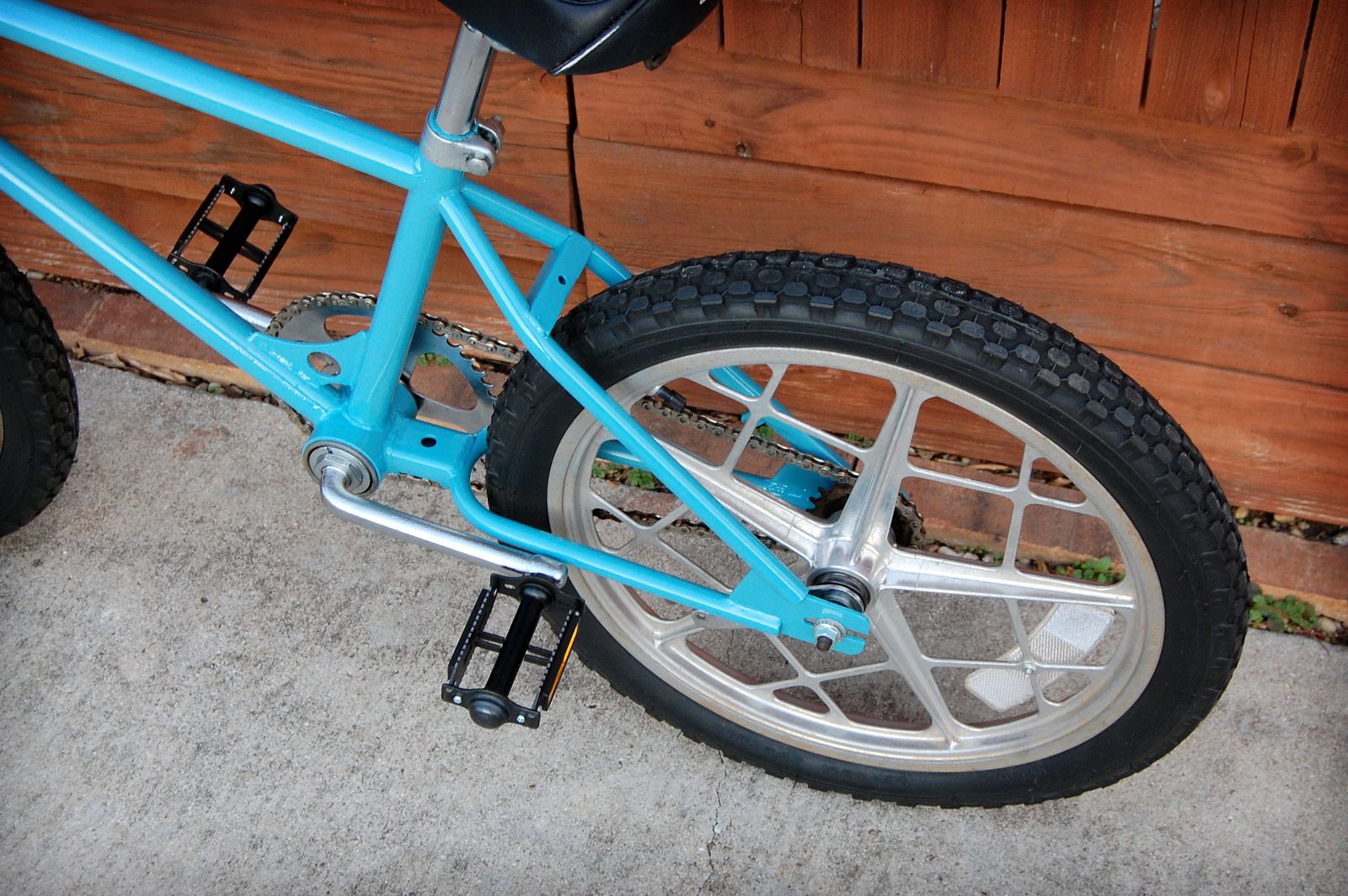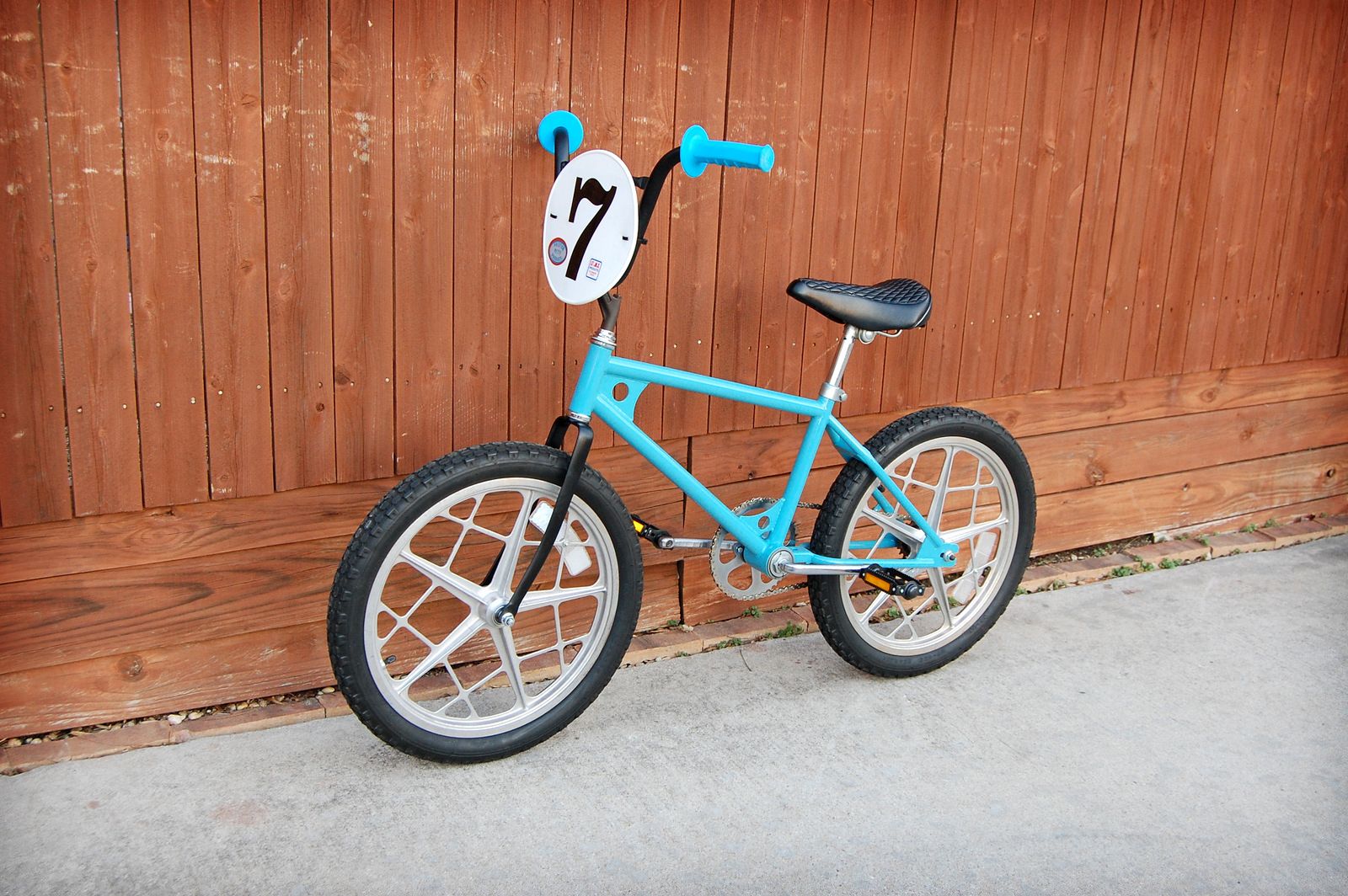 Last edited by ratrodbikes (2013-01-22 7:43am)
Museum Addict
From: Cleveland, Ohio
Registered: 2012-02-05
Posts: 1415
Re: MY UNIVEGA PATHFINDER - FINISHED
That paint looks really nice
---
Keep Calm and Ride On!
Intermediate
From: New Braunfels TX
Registered: 2010-05-30
Posts: 409
Re: MY UNIVEGA PATHFINDER - FINISHED
dude that a hell of a job. love the forks. some ashtabula cranks would set it off...i have kicked those rat traps out of my way for years...i wish i had a box of them now. they fit the bill perfect on this build super job
---
despretley seeking a chrome stu thompsen huffy racing. if you have on or know where one is that is for sale L M K !!! thanks

!!! wanting a beater CW framset scratches and dints preffered A TRUE SURVIVOR !!!
Pro Member

From: West Palm Beach, FL
Registered: 2008-07-30
Posts: 6017
Re: MY UNIVEGA PATHFINDER - FINISHED
Intermediate
From: OK
Registered: 2012-07-25
Posts: 353
Re: MY UNIVEGA PATHFINDER - FINISHED
Pro Member

From: Cleveland, OH
Registered: 2009-06-07
Posts: 446
Re: MY UNIVEGA PATHFINDER - FINISHED
Nice job! Really like the color.
Pro Member

LUDE
From: New Jersey
Registered: 2010-09-28
Posts: 1808
Re: MY UNIVEGA PATHFINDER - FINISHED
Awesome!!!!! That looks so cool.
tastefully done.
---
"First of all Rat, you never let on how much you like a girl. "Oh, Debbie. Hi." Two, you always call the shots. "Kiss me. You won't regret it." Now three, act like wherever you are, that's the place to be. "Isn't this great?" Four, when ordering food, you find out what she wants, then order for the both of you. It's a classy move. "Now, the lady will have the linguini and white clam sauce, and a Coke with no ice." And five, now this is the most important, Rat. When it comes down to making out, whenever possible, put on side one of Led Zeppelin IV."
Pro Member

!!!The Sales Man!!! "1000 CLUB"
From: MA
Registered: 2008-02-04
Posts: 6754
Re: MY UNIVEGA PATHFINDER - FINISHED
That is SICK
Pro Member

From: Essex, England
Registered: 2011-02-12
Posts: 166
Re: MY UNIVEGA PATHFINDER - FINISHED
Really nice job dude, i like it...Steve:D
---
'77 Mongoose Motomag
'79 Schauff Crossmaster
'79 Race Inc RA7
'80 Champion 20inch
'82 Fuji MX 500
'82 Takara
'95 Hawk F20