SSON 26er 3 bar
Pro Member

From: Temecula, CA
Registered: 2011-10-01
Posts: 129
SSON 26er 3 bar
Picked this up on CL figured it could be a cool neighborhood cruiser. I really don't know much about the bike, haven't had time to research. Came as is with: Odyssey Z bars, Odyssey stem, bull dog brake, shining? rims laced to GT hubs, black widow cranks. Any info would be great. Thanks Chad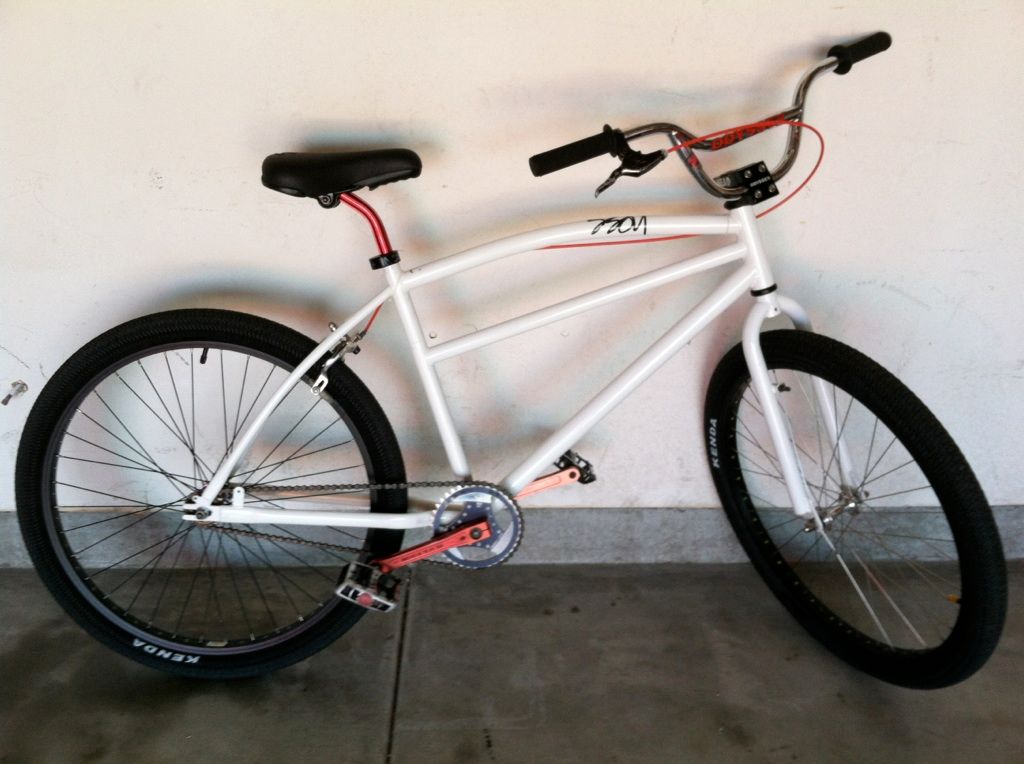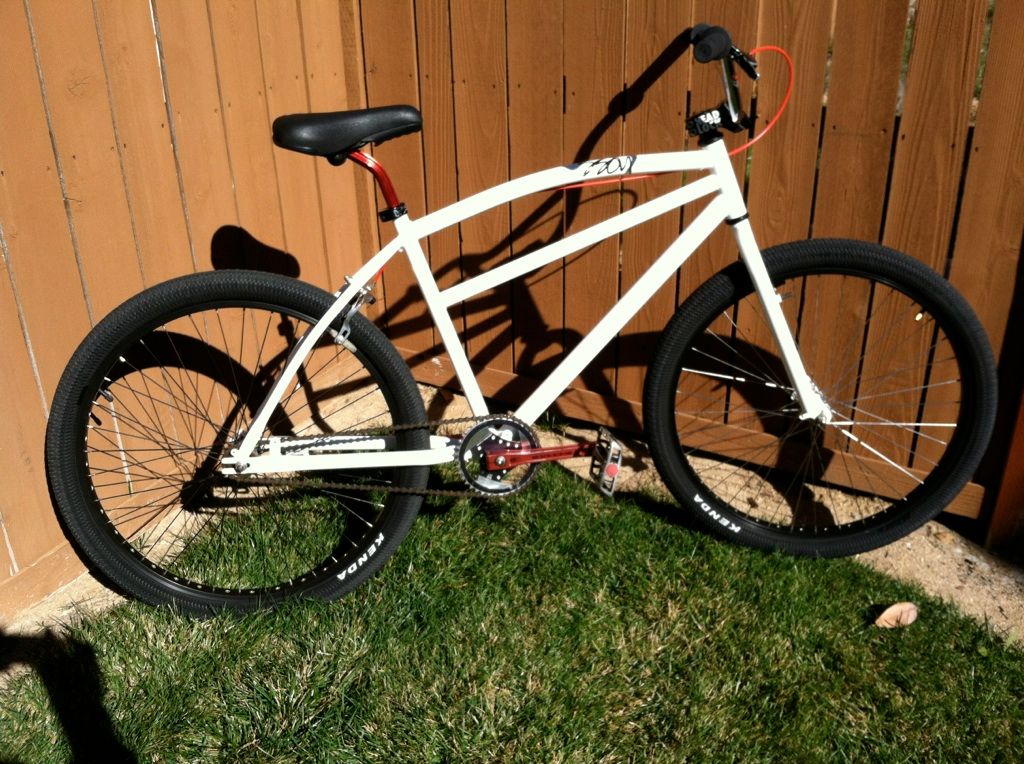 Last edited by chells98 (2013-01-16 12:49pm)
Pro Member

"Pedal Peddler"
From: Virginia Beach, VA
Registered: 2009-11-22
Posts: 4375
Re: SSON 26er 3 bar
I dunno, but it strikes me as cool.
---
Blue is gone, gone, gone....
Member
Registered: 2012-08-09
Posts: 34
Re: SSON 26er 3 bar
Got some killer parts on that bike:D
Pro Member

small potatoes
From: Downstream Detroit, MI
Registered: 2011-03-17
Posts: 2431
Re: SSON 26er 3 bar
---
44T Detroit
lookin for: mint kkt or mks rat traps... 1/2 silver or black
Race inc bars...pro size

WEBCO MONOSHOCK F/F

'lil help, plz...& thanks!
Pro Member

(fantstik Spellr)
From: Fountain Valley, CA
Registered: 2007-06-28
Posts: 13154
Re: SSON 26er 3 bar
some one BMXed a Beach cruiser looks cool.
---
GAS PRICES SUCK RIDE A BIKE
YES I RIDE A PINK BIKE!! WANT TO MAKE SOME THING OUT OF IT!