86 Dyno Compe question
86 Dyno Compe question
Hello, I just got an 86 Dyno compe serial G6J####. It has dual plates behind the seat post clamp area with Dyno stamped on top plate. Is there any difference between this and the single plate frames that I see? I've looked around some and haven't had any luck with an explanation. Thanks for your help.
Pro Member

From: arkansas
Registered: 2012-10-14
Posts: 115
Re: 86 Dyno Compe question
Just did an 86, don't recall double plate, does it have a brake mount on the lower arms running to the drops?
Re: 86 Dyno Compe question
Here's a pic of frame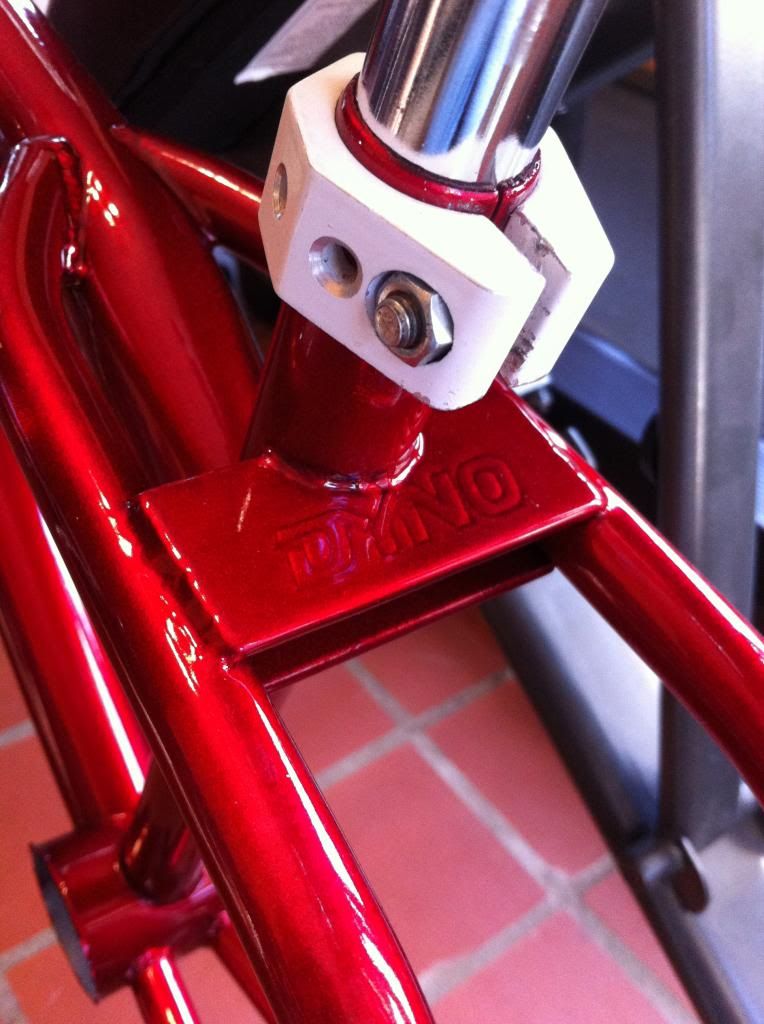 Expert
From: Austin, TX
Registered: 2010-08-02
Posts: 711
Re: 86 Dyno Compe question
from my understanding the frames were the same on all years even up to the early 90's. The only differences is the pro's had 990's and that seat mass brace. some had 1 plate, some had 2, some were boxed and some had 3 sides only.. i gues some years did it differently. my 92 has 3 sides, the front is open and it's stamped dyno just like yours, the rest of the frame is just like the 80's versions.
---
`79 Peugeot CPX-100 • `85 Peugeot CPX-100XK • Two: `87 Peugeot CPX-100FS • Wanted: Peugeot • Free Flight • FX
`84 Diamond Back Viper • `85 Diamond Back Hot Streak • `90 Bully II • `85 SkyWay Street Beat •
`88.5 Haro Sport • `87 GT PFT • `92 (89 Retro) Dyno Detour • `90 GT Vertigo • Needed: GT PFT Fork • Peregrine Ukai Chrome HP-48 rim/wheel
Re: 86 Dyno Compe question
Thanks man I appreciate the info