97 Dyno Slammer f/f for sale
Pro Member

From: SF Bay Area
Registered: 2011-03-03
Posts: 128
97 Dyno Slammer f/f for sale
I've had this frame for a number of years which I got in trade. It was a complete but I've never had it together since I've owned it. From info I got here it looks to be a 1997 Slammer model with Pac man style forks. Overall the frameset is in good condition with no major scrapes and no cracks that I can see. Drop outs are in great shape, there is a few minor rust spots in the luggage rack corners and the corners by the fork dropouts which should clean up fine. headset is included along with the rotor/detangler parts but no cables. I believe I have the bars that came with this that can be included as well though they have been cut down. Diacompe brake is included, looking for $125 shipped in the lower 48 PayPal only at this time. Feel free to make an offer!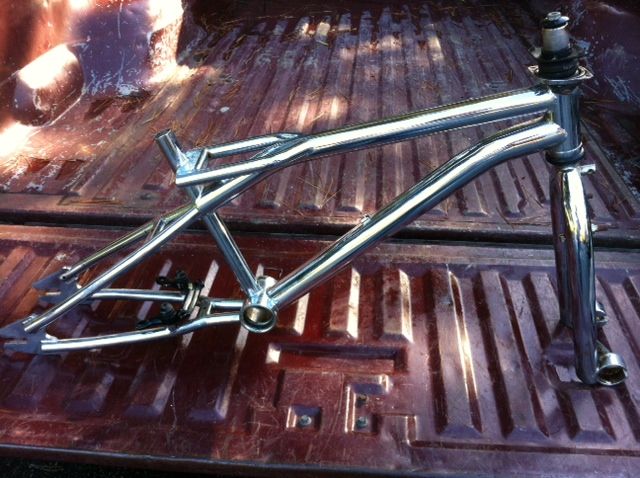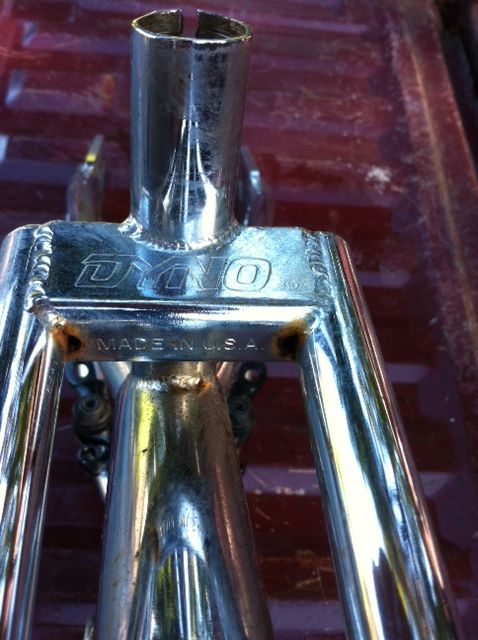 ---
Professional Moto-filler
Pro Member

"He's just Big Boned"
From: Seffner, FL
Registered: 2008-11-15
Posts: 1947
Re: 97 Dyno Slammer f/f for sale
---
[img]http://i367.photobucket.com/albums/oo116/nowicki13/Tools%20and%20Tips/BWFooterJN.jpg[/img]
Would Trade stuff for: purple paul v-brakes or purple supercross/bombshell v-brakes, 2000 24" DB Reactor Team frame , Voxom and Enigma stuff, Alliant / Radix stem and stuff, JW and Stiffys stuff, dark blue alloy chainring bolts, white sealed threadless headset, Pink Halo 24" tires, Torker 24 threadless fork, cool late mid-school cruiser parts. PLEASE PAY AS GOODS - SO I CAN SHIP TO YOU FAST. Just say "NO" to Parcel Post.
Pro Member

From: Deep in the heart of TX
Registered: 2011-07-17
Posts: 413
Re: 97 Dyno Slammer f/f for sale
Is this slammer still hanging around or did this sell back in Jan?
---
First come first serve....