Hutch for sale
Pro Member

From: Auburn, CA
Registered: 2009-01-24
Posts: 388
Hutch for sale
All prices are shipped to the lower 48
Please pm me with any questions
Paypal is dukejayconstruction@yahoo.com
I will take money orders
No E-checks


All Parts not listed are not for sale at this time.

Pre serial # Hutch frame with drilled fork in great shape just a tiny bit of rust at the bb area, no cracks, repairs just one ding on the down tube that the sticker covers but it is there, frame is a 19 1/4" center to center, dropouts are good on frame, drops on fork are good but have a small amount of chrome chipping off, frameset comes with tioga beartrap headset. $300.00 shipped

NOS before built Araya 7x in blue laced to very good condition Suzue sealed hubs, with stainless spokes & aluminum nipples, Hoops do have some storage marks that were there when I got them but still look great. $300.00 shipped

Redline 180mm 401 full wrap double dimple spindle set with loose ball bb and all the hardware, these are in good condition but do have some pant leg rub and some missing chrome on on crank, all threads are good. $300.00 sold

Suntour Braced xc2s in great shape spin good no rust 9/16" shafts. $80.00 sold

Blue MX 1000 with tech 3 lever and blue cable (cable not og) both are in great shape and have great color. $100.00 sold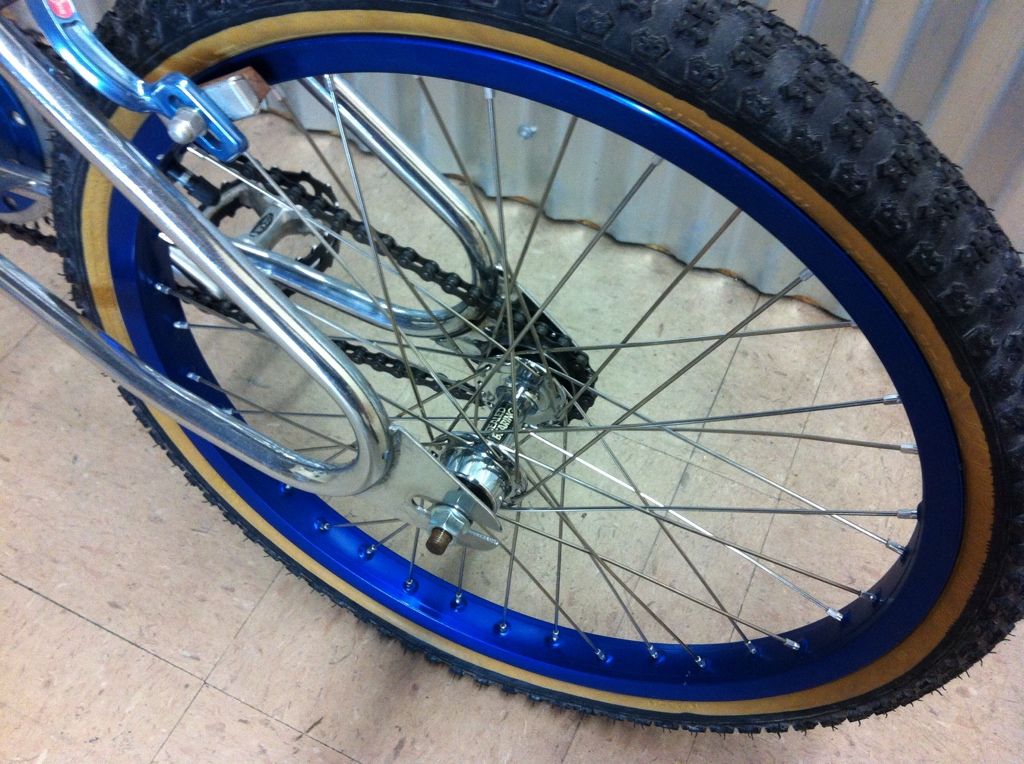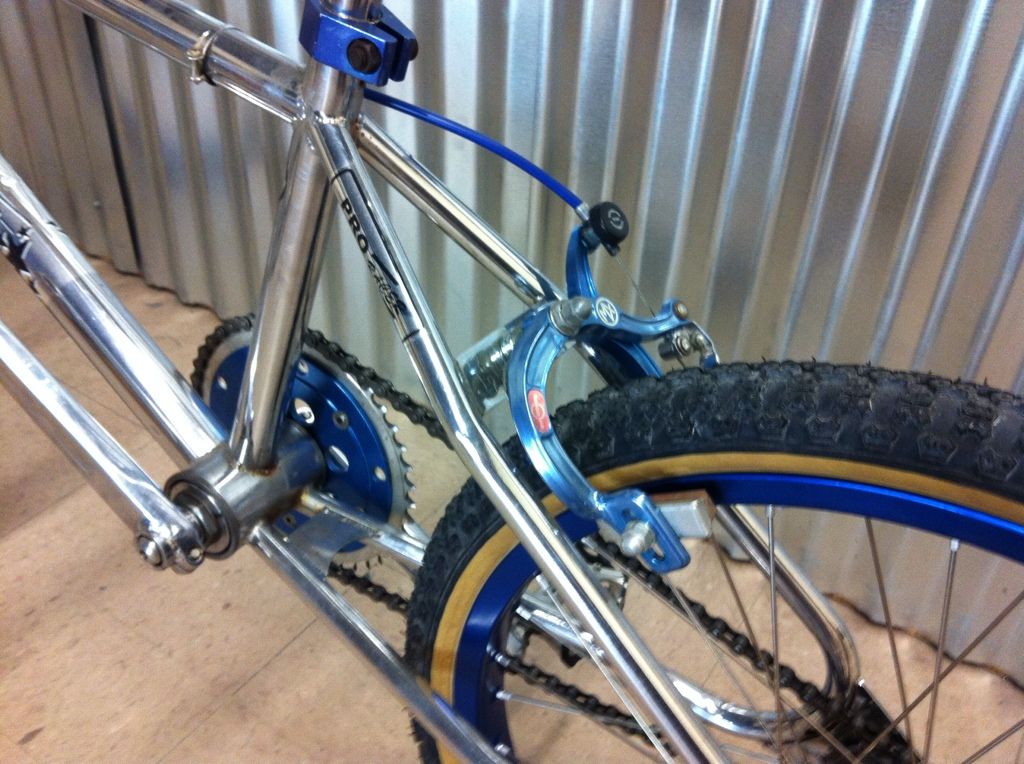 Last edited by dukejay (2012-11-15 2:40pm)
Pro Member

Raptor Freestyler
From: Stillwater, MN
Registered: 2012-02-24
Posts: 895
Re: Hutch for sale
Wow! Wheels are sick bro!!!
---
Im looking for shimano dx caps PLEASE!!and...
84/85 lime green haro og paint f/f or complete-may consider hutch bait trade..
Always buying hutch .and .... Freestyle 80's bmx!
if your not nice-dont sell or buy from me...
thanks!
Pro Member

CW Blue Blood
From: Sin City
Registered: 2011-08-10
Posts: 1433
Pro Member

The Godfather of D-Town
From: Biaviian mothership-Detroit
Registered: 2010-03-21
Posts: 2163
Re: Hutch for sale
---
44T Detroit

**** CHECK MY PHOTOBUCKET PAGE OUT- UNDER MY FEEDBACK ****
Pro Member

From: Wallingford, CT
Registered: 2011-04-02
Posts: 1125
Re: Hutch for sale
That was a sweet deal in the cranks wow!
---
I can't understand why anyone would want an old, scratched up, dirty, dusty bike, when you could go and buy a brand new shiny one.
Pro Member

Durka Durka Mohammed Jihad !
From: BC , Canada
Registered: 2012-08-18
Posts: 810
Re: Hutch for sale
Pro Member

From: Out West
Registered: 2010-04-22
Posts: 316
Re: Hutch for sale


Nice Pro Racer!
---
Wanted: Torker Square Back Stem, Torker Vinyl Pads and Black Unitron Grips.