1985 Huffy Pro Thunder
Pro Member

From: West Des Moines Iowa
Registered: 2007-07-08
Posts: 727
1985 Huffy Pro Thunder
Nice huffy pro thunder in great condition asking 180. Feel free to PM me with questions and my PP address if interested. This is all original except seat.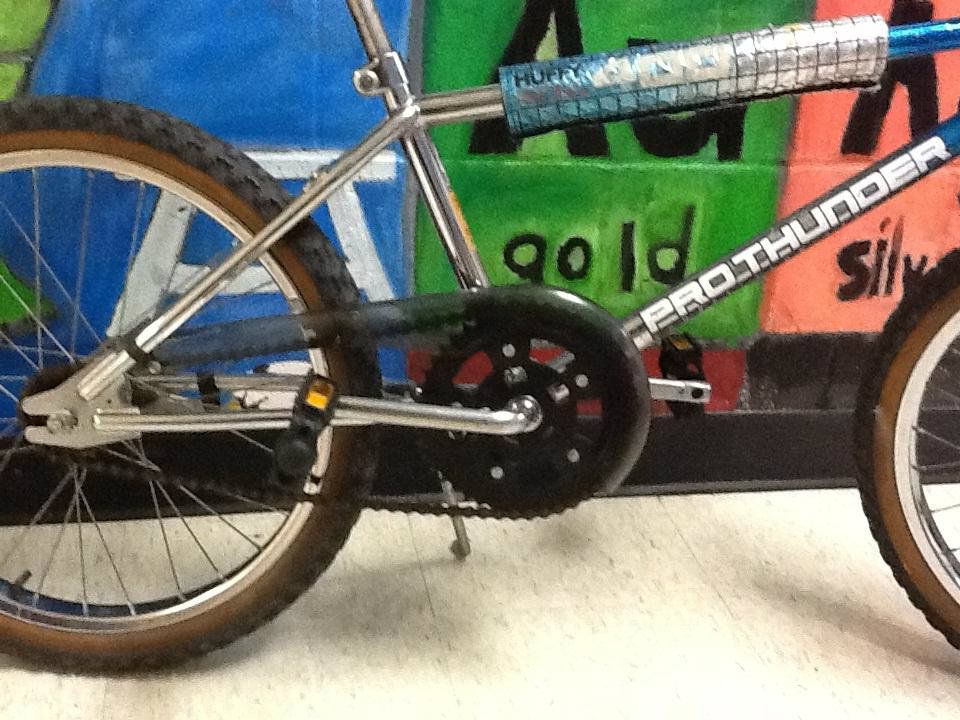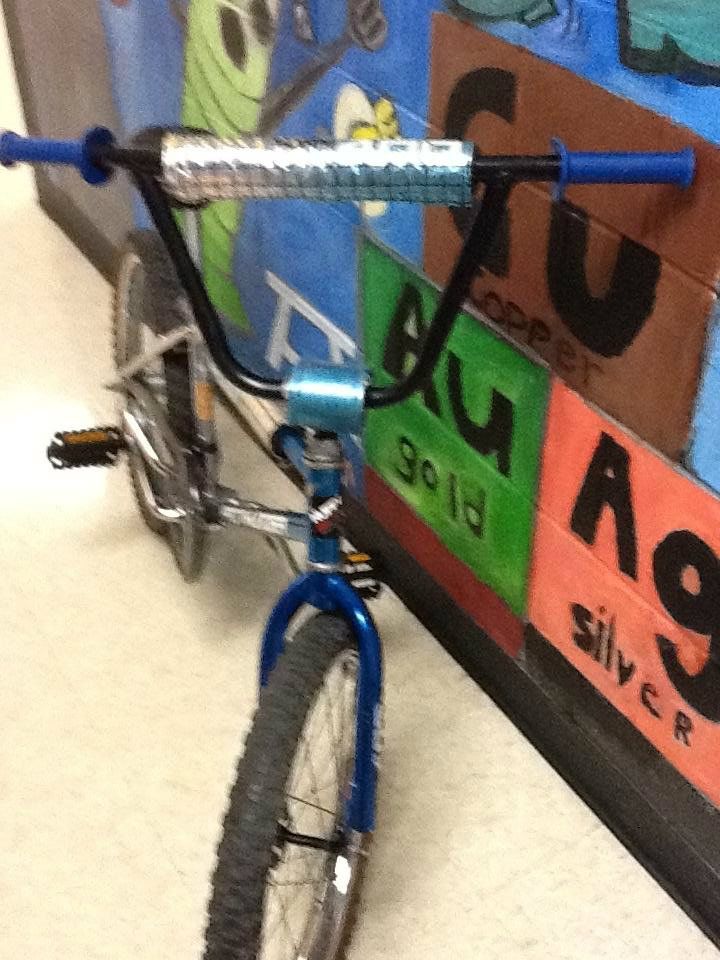 Last edited by hallw36 (2012-11-12 1:40pm)
---
Recycle and Ride
Wanted: RL 20 II, blue shotgun II seat, bars for an 83 haro freestyler, single pinch flights
Pro Member

From: Alabama
Registered: 2009-08-26
Posts: 454
Re: 1985 Huffy Pro Thunder
What the heck is up with the pics?
---
Change? I don't mind change. Change is fine as long as it doesn't try to take something away from me. Now give me back my childhood!

WANTED! NOS Dia Compe 1985 dated rear bake cable in white!
Pro Member

From: West Des Moines Iowa
Registered: 2007-07-08
Posts: 727
Re: 1985 Huffy Pro Thunder
i know I have tried to delete this I took them with my I phone and then flipped them in photo bucket so they show up on my comp and in photo bucket in the correct direction but not in this post. I will redo them when I get a chance you get the spiderman version for now:) or youcould flip the monitor over and they are good to go:)
Last edited by hallw36 (2012-11-12 1:40pm)
---
Recycle and Ride
Wanted: RL 20 II, blue shotgun II seat, bars for an 83 haro freestyler, single pinch flights