MCS question
Pro Member

Stop The Nonsense!
From: Orlando
Registered: 2010-08-16
Posts: 1490
MCS question
Just trying to figure out the year and model of this MCS . Top tube is 19 !/2 . From the parts that were on it when I picked it up im thinking its a 85-90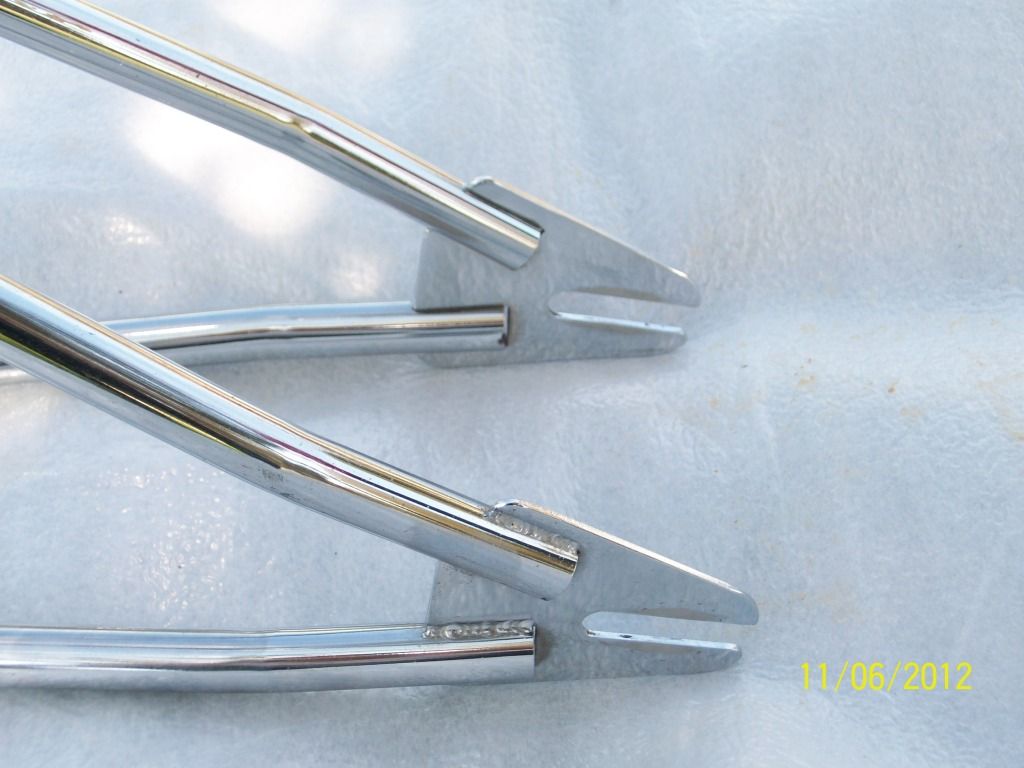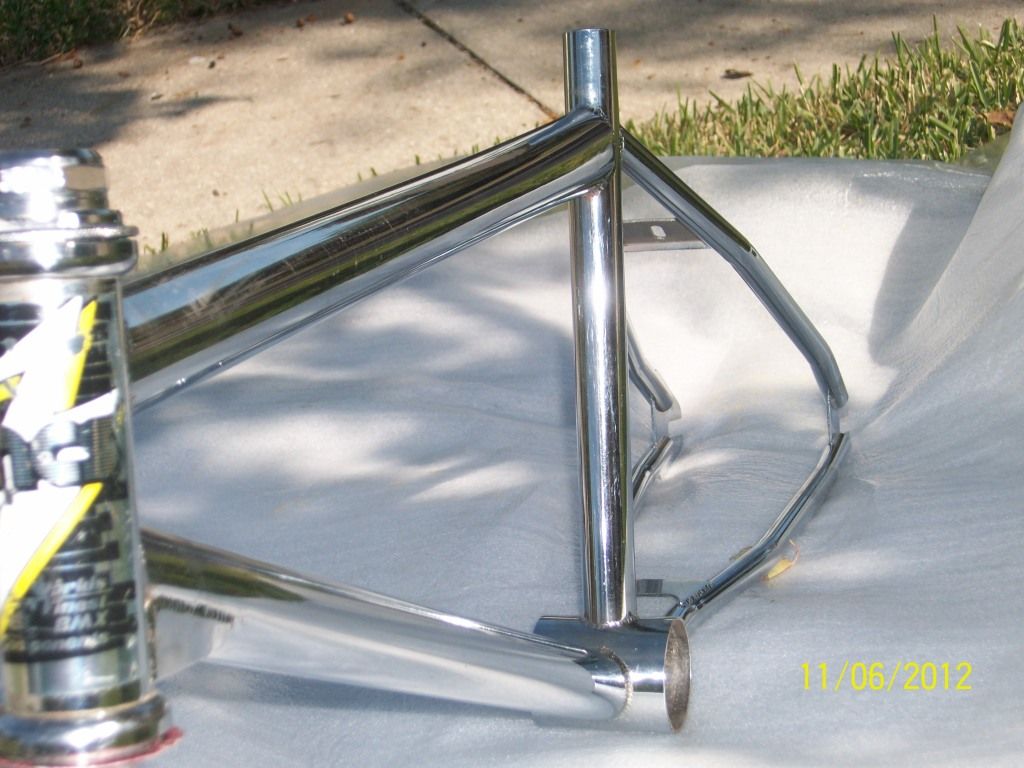 Last edited by CurtiswithaC (2012-11-08 7:56am)
---
Feel free to call me with any questions on items Im selling 407-212-9243 Curtis
Please note: If you buy an item from me I require the buyer to pm me or leave feedback to let me know it arrived safe and sound. Falure to do so will result in not so positive feedback. If this is to much to ask, Please refrain for buying my items. Also dont buy my stuff if you are building a carpet queen, Most of my stuff is 30 plus years old and used for riders
Pro Member

Stop The Nonsense!
From: Orlando
Registered: 2010-08-16
Posts: 1490
Re: MCS question
BMXER Pete has confirmed this to be a 84 or 85 model year
---
Feel free to call me with any questions on items Im selling 407-212-9243 Curtis
Please note: If you buy an item from me I require the buyer to pm me or leave feedback to let me know it arrived safe and sound. Falure to do so will result in not so positive feedback. If this is to much to ask, Please refrain for buying my items. Also dont buy my stuff if you are building a carpet queen, Most of my stuff is 30 plus years old and used for riders
Pro Member

From: Mills River, NC
Registered: 2010-04-14
Posts: 2218
Re: MCS question
Looks like a Magnum 37 to me.

If it's early enough it could be a late Magnum 2000, but i think the forks are later than that.
Last edited by boersma31p (2012-11-08 11:07am)
---
Every sperm is sacred. Every sperm is great. If a sperm is wasted, God gets quite irate. - Monty Python
Pro Member

From: Alamo, TN
Registered: 2009-02-21
Posts: 1355
Re: MCS question
yep it's a Mag 37 prior to 84 it was a magnum 2000. Rear dropouts changed in 86. Only came as frame sets.

here's mine.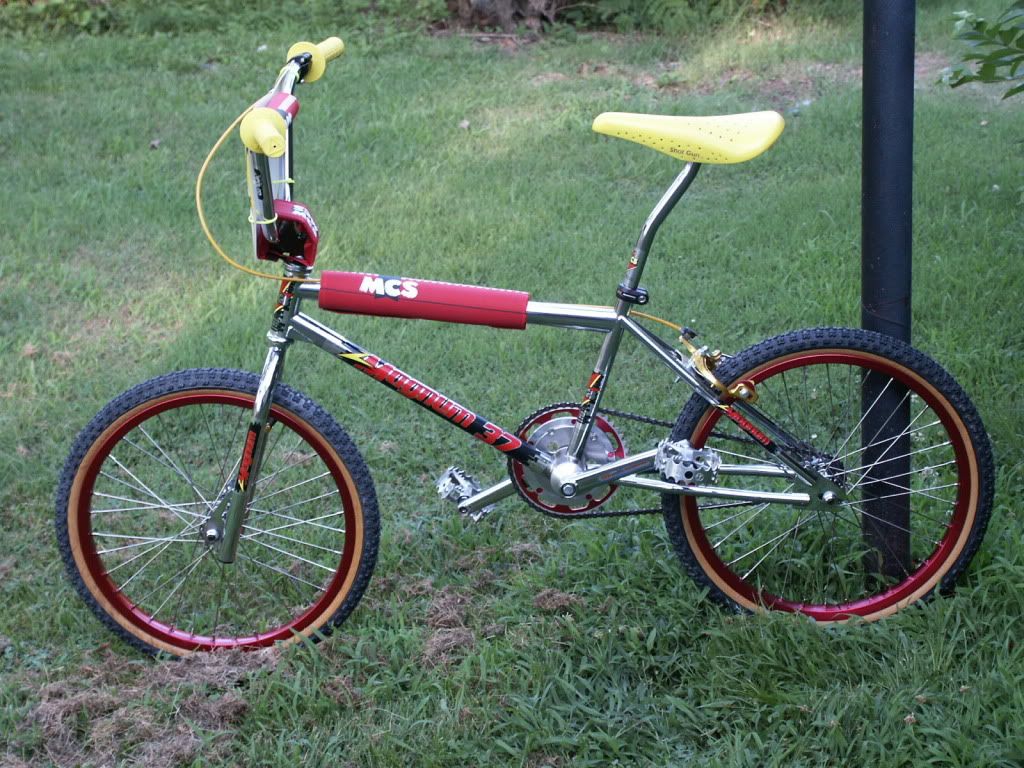 ---
MCS Wing Cruiser Bars. Odyssey T20 & T24 Renegade tires.Titan T 1000 cruiser. Phase II pro xl or Cruiser, Gold DC tech 4,

GOLD Dia-Compe MX901 found thanks to lipshtzz, Yellow Viscount Dominator found Thanks Brian P.

all VG to mint condition
Pro Member

Stop The Nonsense!
From: Orlando
Registered: 2010-08-16
Posts: 1490
Re: MCS question
---
Feel free to call me with any questions on items Im selling 407-212-9243 Curtis
Please note: If you buy an item from me I require the buyer to pm me or leave feedback to let me know it arrived safe and sound. Falure to do so will result in not so positive feedback. If this is to much to ask, Please refrain for buying my items. Also dont buy my stuff if you are building a carpet queen, Most of my stuff is 30 plus years old and used for riders