1980 Champion 26
Pro Member

26" The Original Cruiser Class

Registered: 2009-06-11
1980 Champion 26


1980 Champion 26

One of the best riding 26" cruisers I have. I bought this frame/fork from another member here and built it up as you see it. Hope you guys like it.

*** 2012 BMX Society Bike of the Year 26" class winner ***

All parts are original finish.

Parts breakdown:
Frame: Chrome, 26" Champion cruiser
Fork: Chrome, 26" Champion cruiser
Bars: Chrome, Champion cruiser (stamped)
Stem: Blue, Cook Brothers slant
Headset: Blue, Hatta MX-100 (speed line)
Saddle: Black, Cinelli unicanitor leather
Seat Post: Chrome, Champion (stamped)
Seat clamp: Blue, Cook Brothers
Rims: Blue, Ukai box 26x2.125
Hubs: Blue/Silver, 1st gen Sunshine
Freewheel: Black, Suntour 17t
Chain ring: Blue, Suntour 43t
Chain ring bolts: Sugino
Spider: Chrome, Sugino
Cranks: Chrome, Redline full wrap 401 flight 185mm
Bottom bracket: Hatta 28tpi
Pedals: Blue, Demco
Tires: Black, 26" Panaracer 26x2.125
Grips: Black, Oury waffle
Brakes: Blue, Dia Compe MX-1000 w/Shimano DX Lever
Brake pads: Blue, Kool Stop fins w/orange pads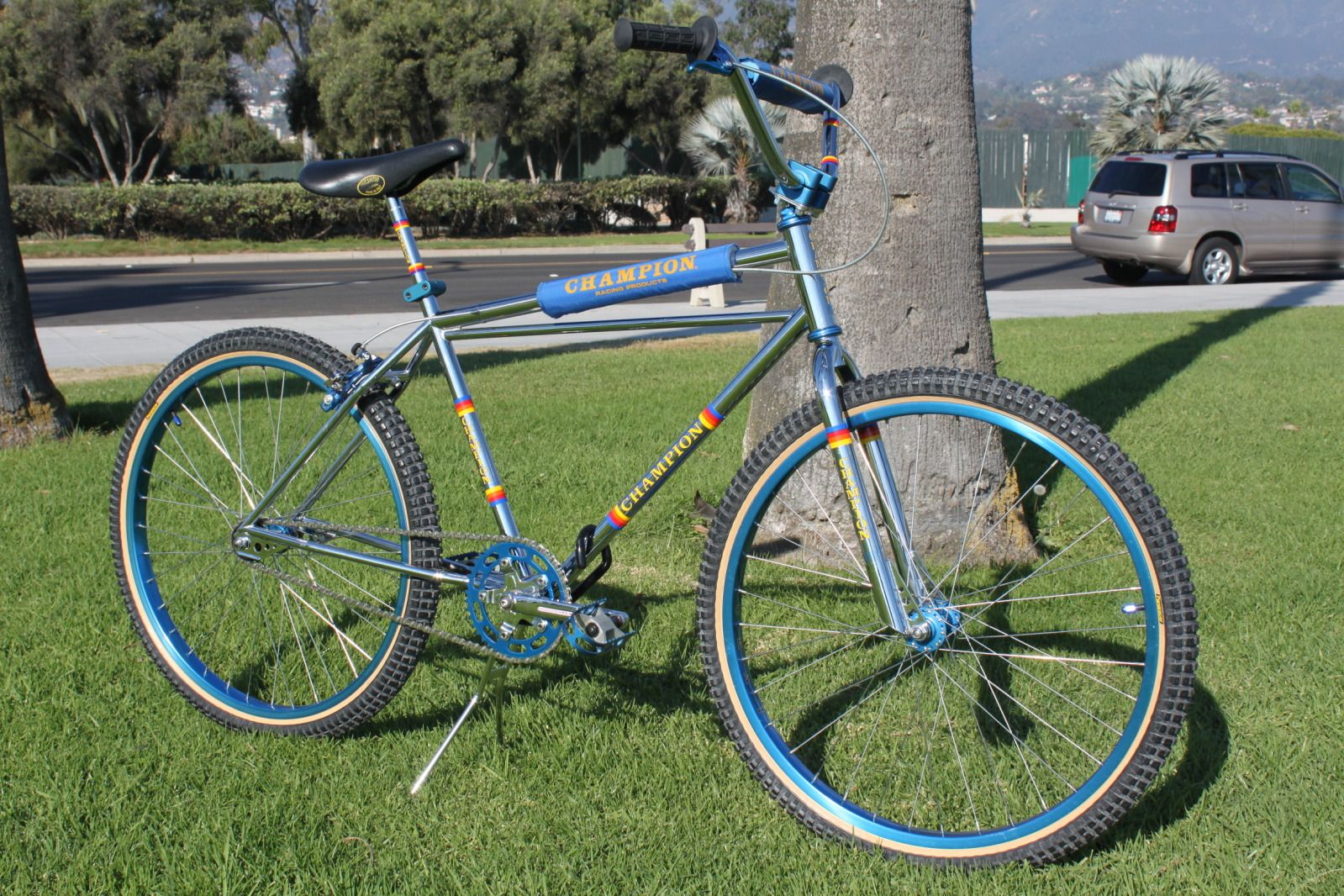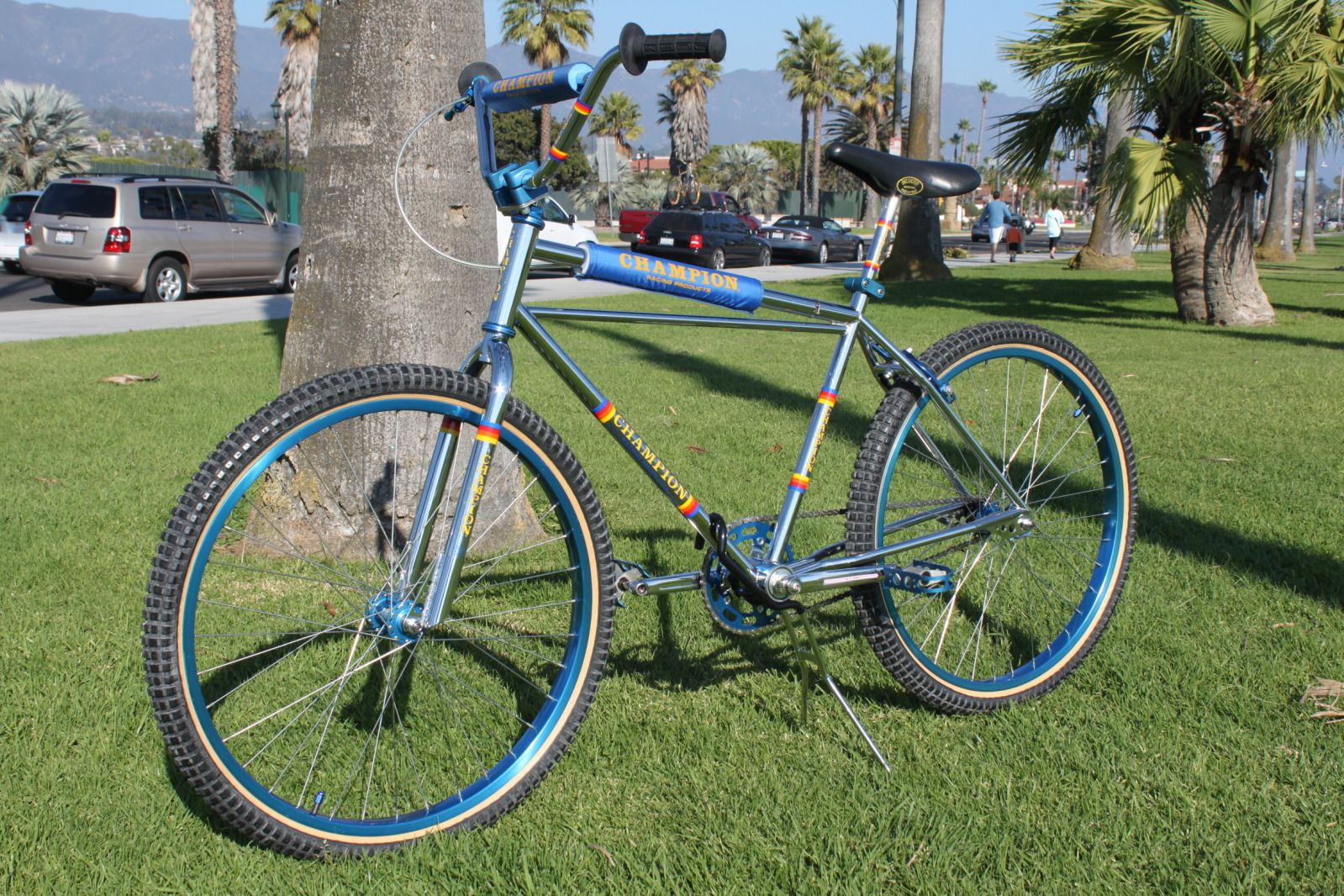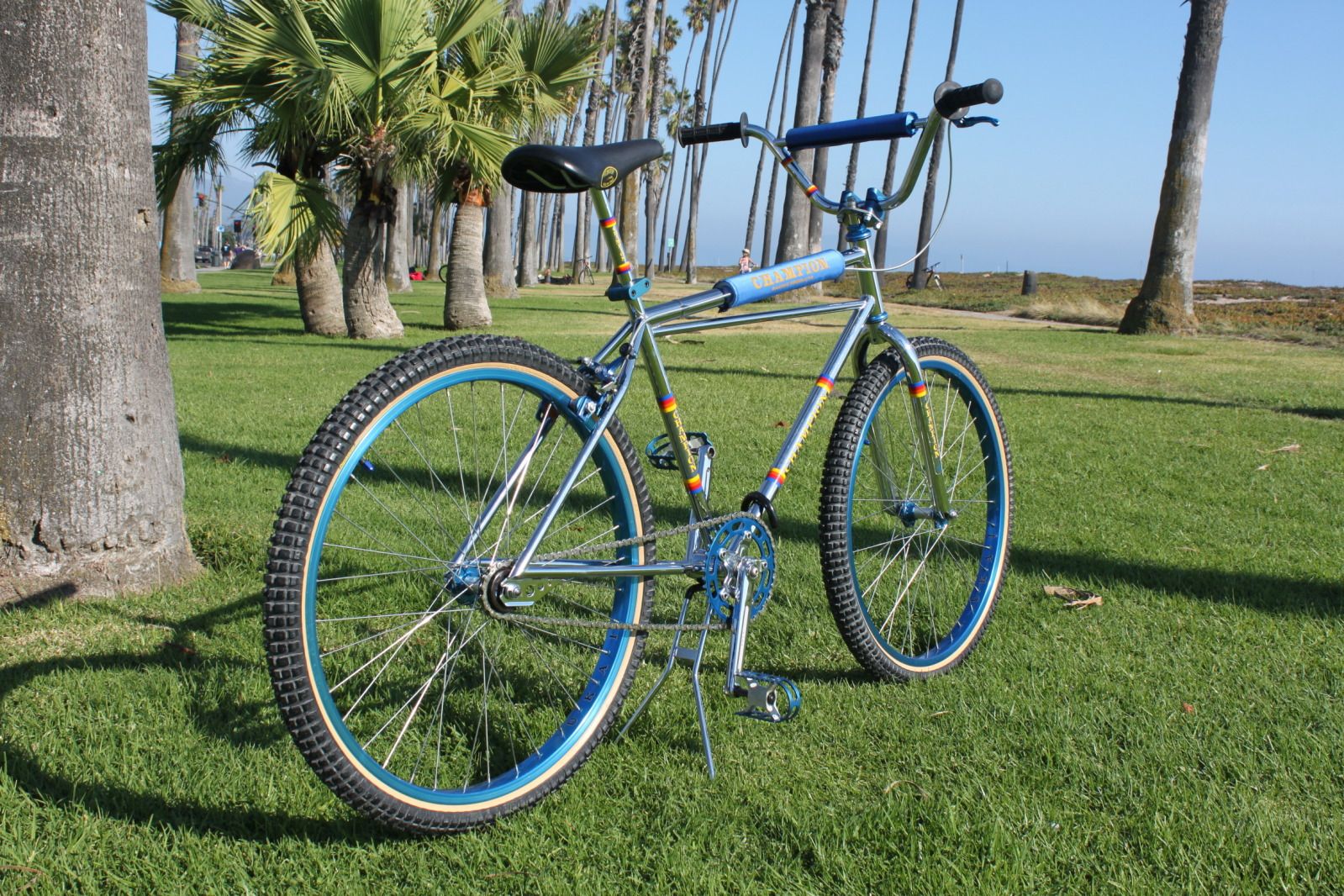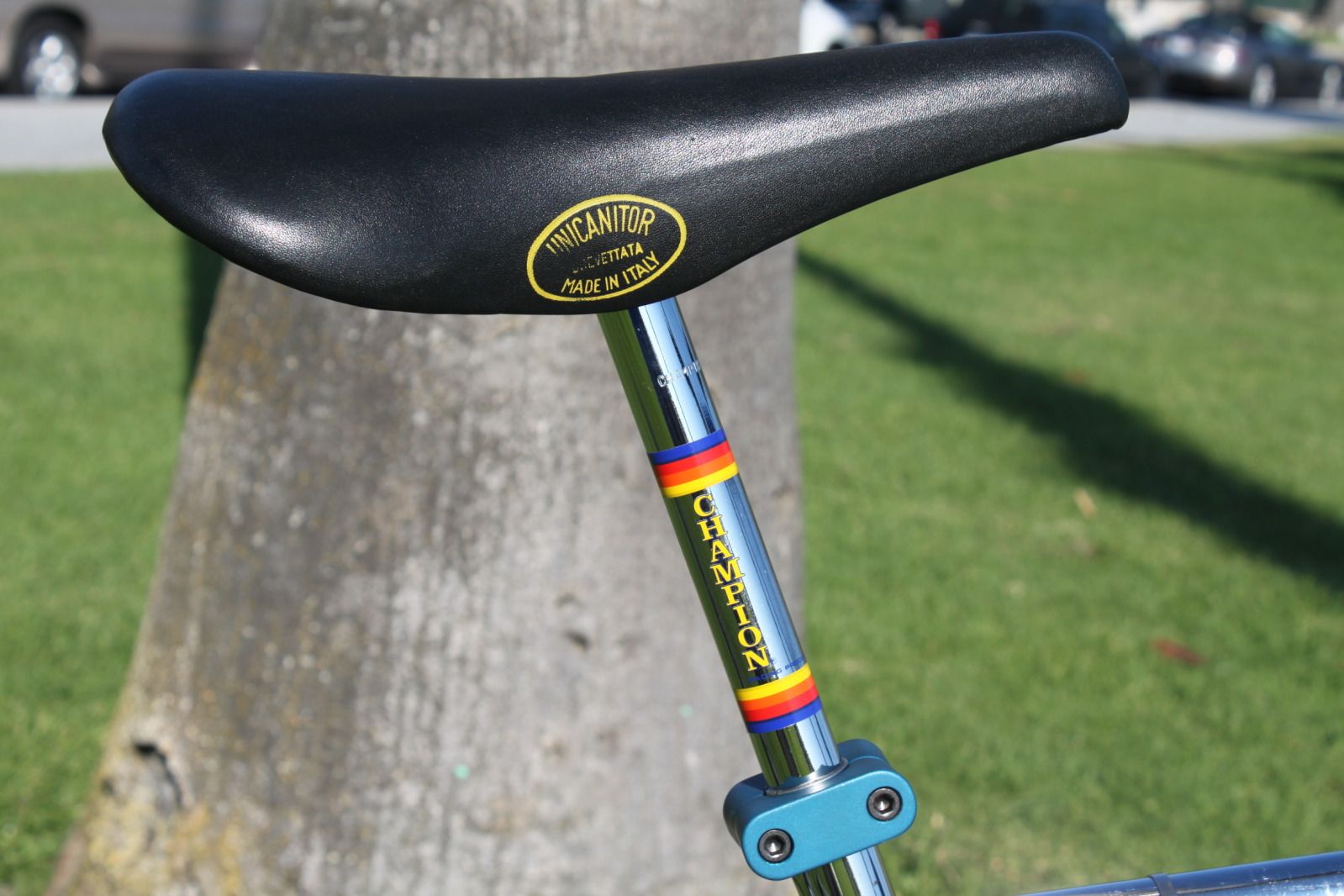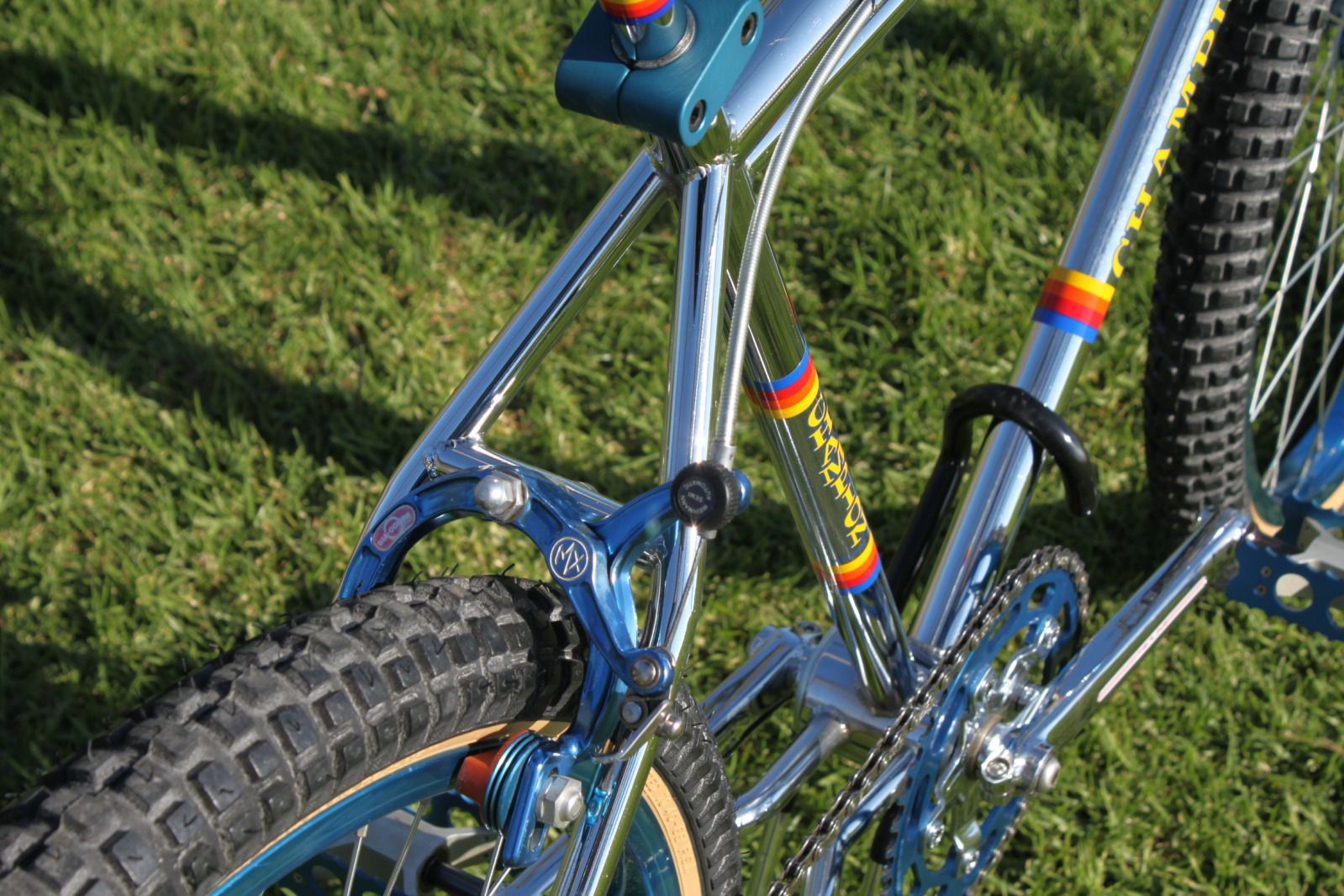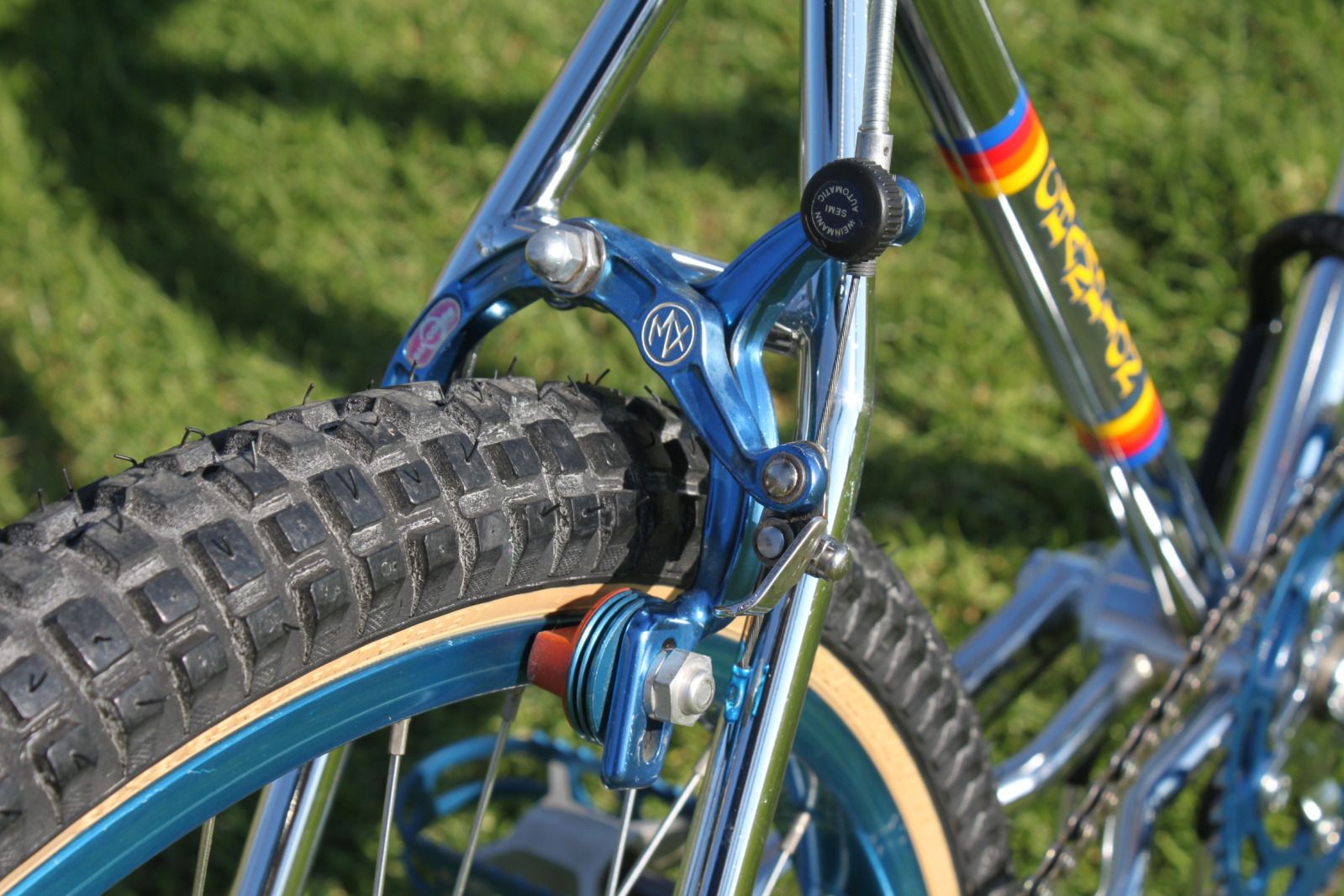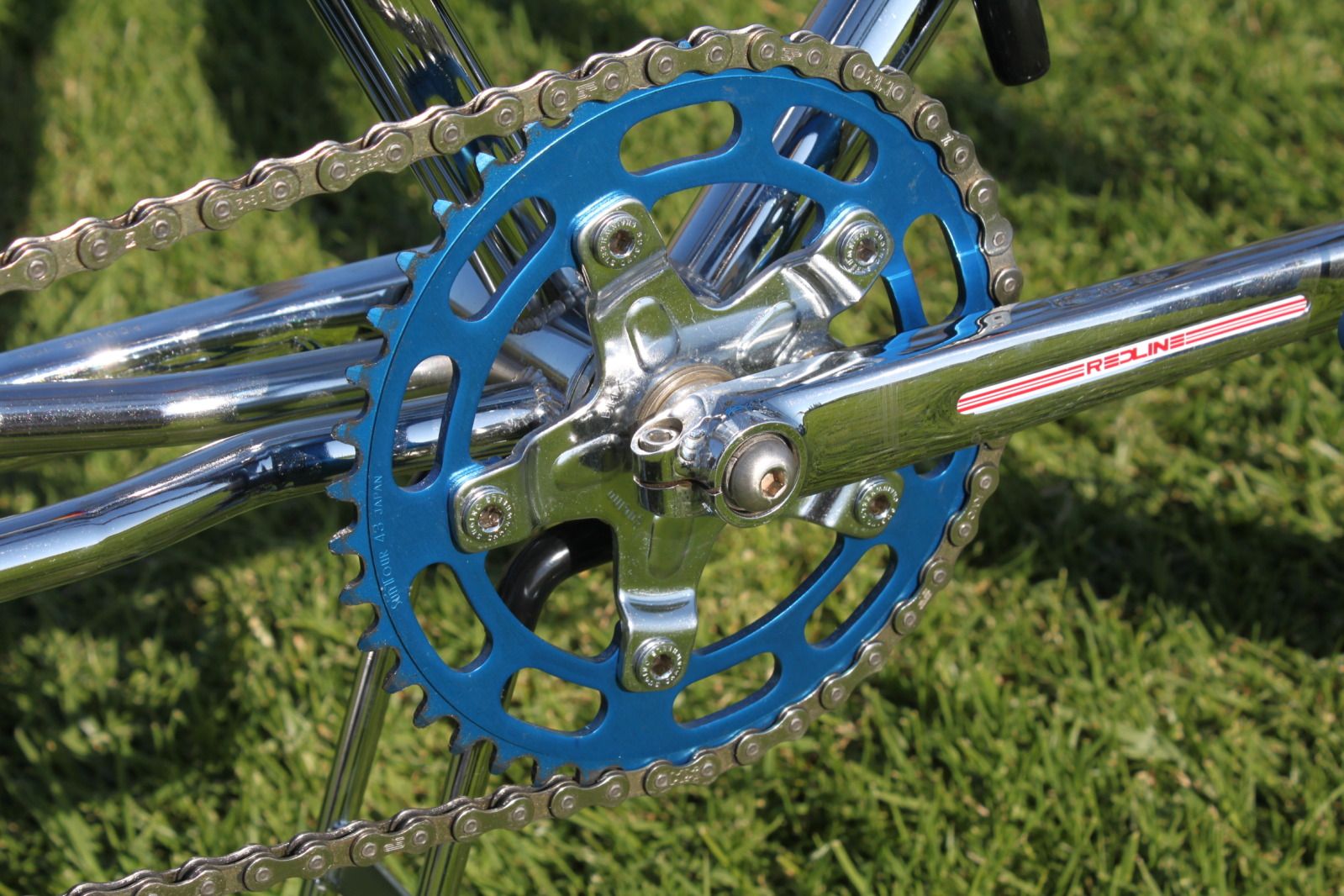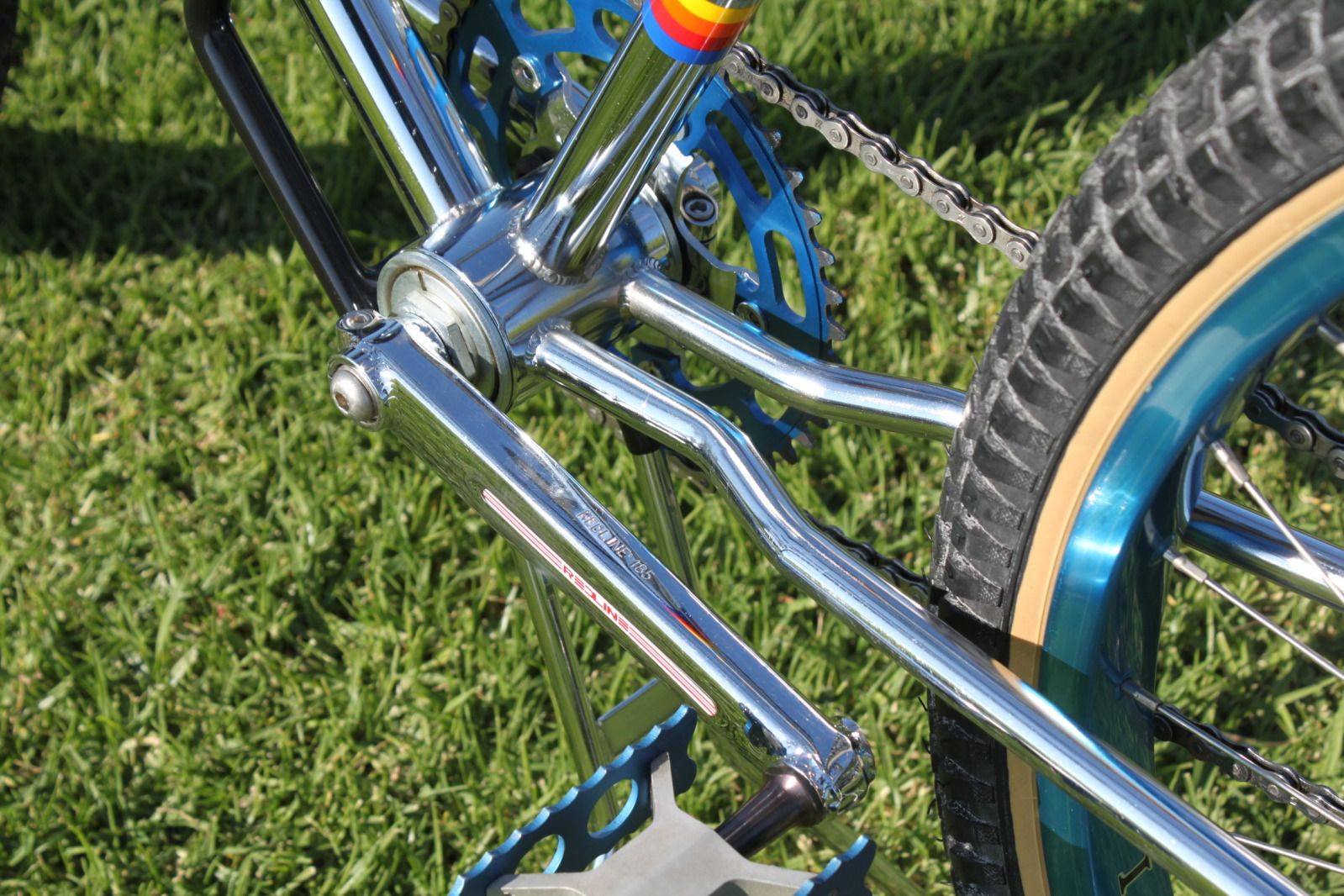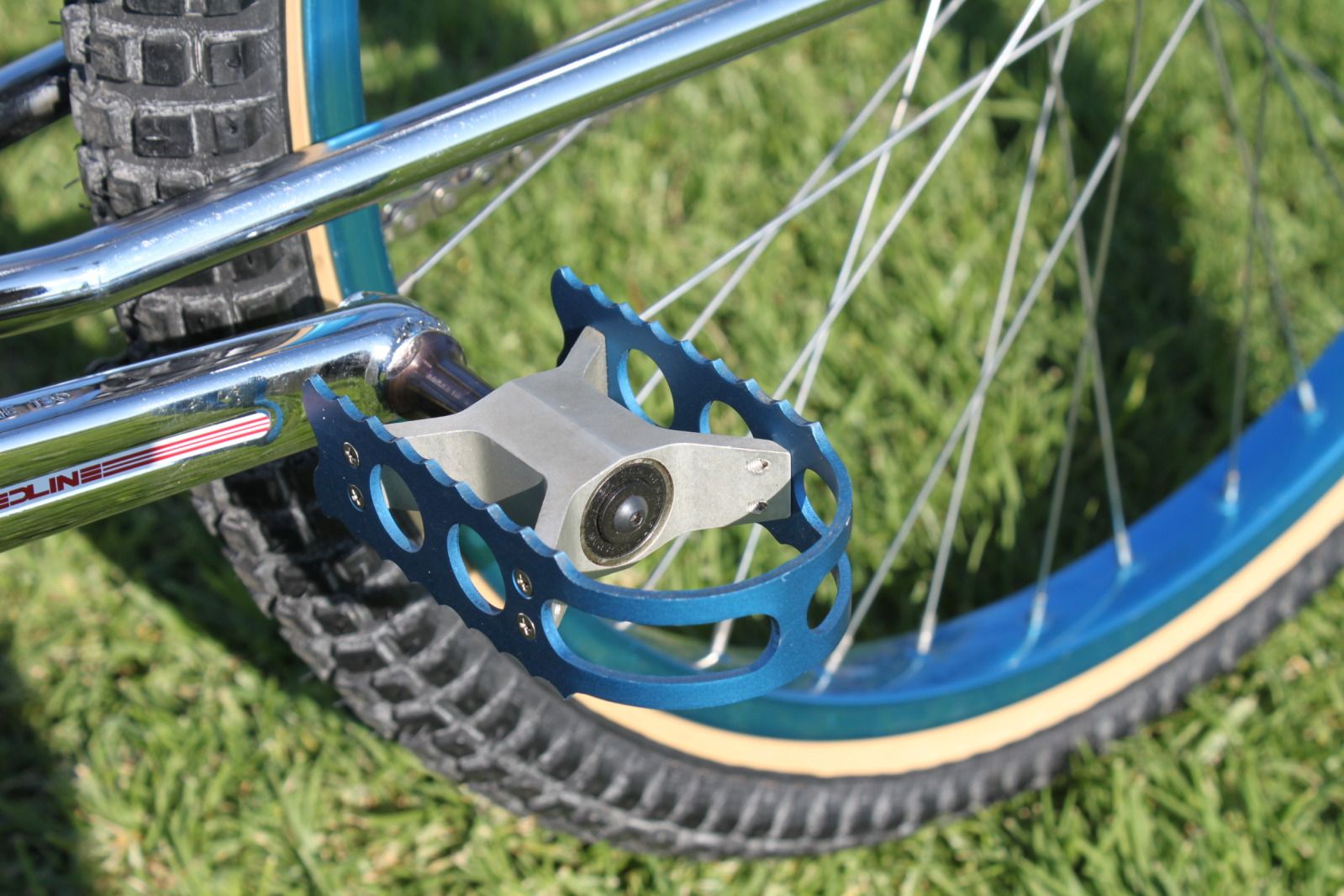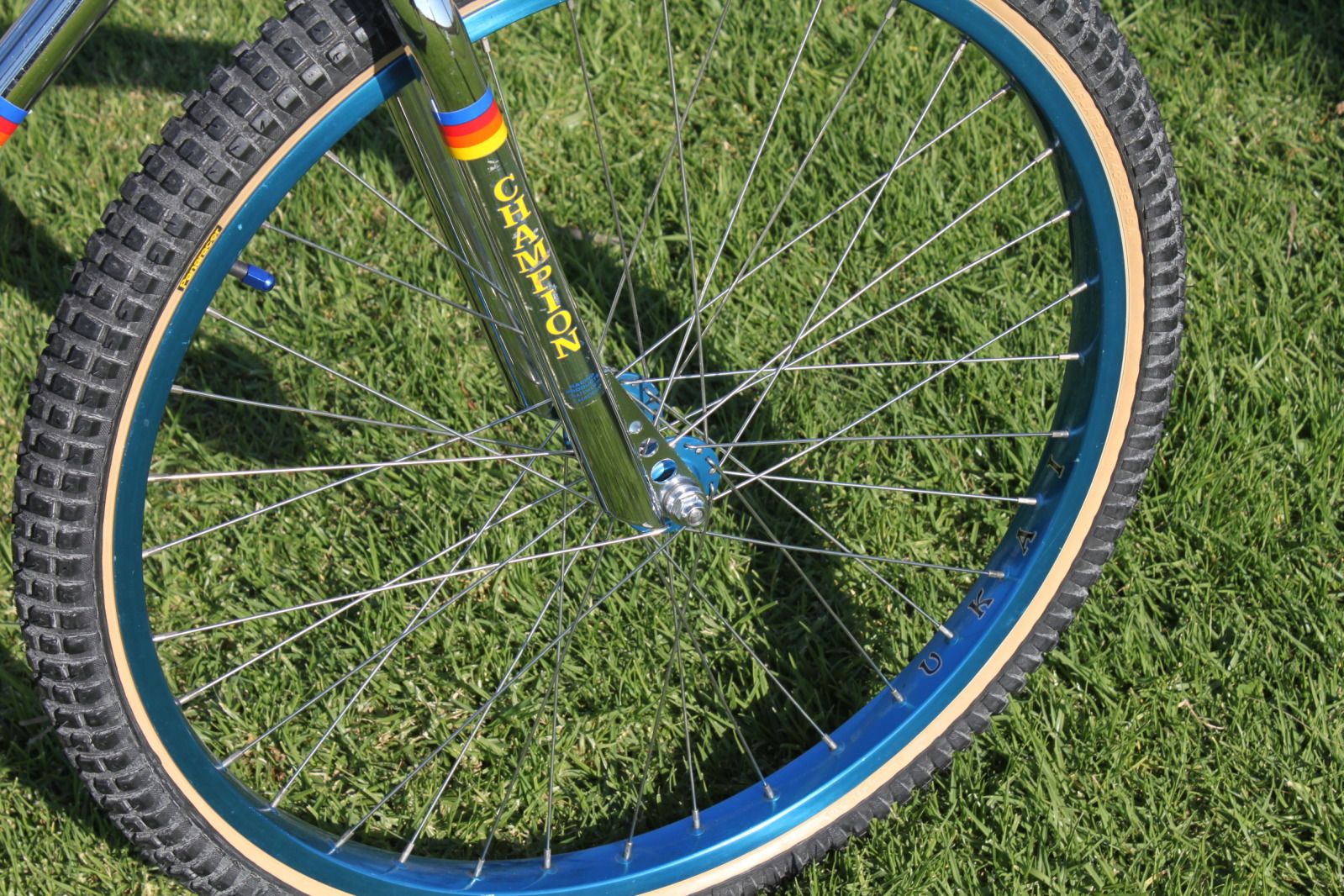 Last edited by route66 (2014-09-23 12:16pm)
King of RePop
From: Bucks County, PA
Registered: 2011-06-29
Re: 1980 Champion 26
I'm speechless bro...

Killer parts!...luv that you used a spider with the Flights


Pro Member

From: Miami Beach, FL
Registered: 2010-07-18
Re: 1980 Champion 26
Hats off broman.... Simply Amazing..... Congrats on a killer build. Enjoy it. Thank you for sharing. Dave
Pro Member

From: San Mateo, CA
Registered: 2009-11-21
Re: 1980 Champion 26
Another wow, holy cripes dude.............!!!
---
Bmx was pure fun BITD, I think nowadays, some folks have forgotten what its really all about. And what it truly is.........
Banned
Registered: 2010-01-23
Re: 1980 Champion 26
Unreal! You are not fkn around !
Pro Member

From: Orange County, CA
Registered: 2010-02-17
Re: 1980 Champion 26
Wow,love it, Great build !!!
Admin

***GRANDPA***

From: Southern Cal / Lake Havasu, AZ
Registered: 2009-03-20
Re: 1980 Champion 26
Whoa! That is a serious build right there! Retirement money!
Intermediate
Registered: 2010-09-30
Moderator

From: Regina, Saskatchewan Canada
Registered: 2011-03-03
Re: 1980 Champion 26
Well done. It is beautiful.
Member
Registered: 2006-01-31
Re: 1980 Champion 26
This is quite poss. the finest Champion I've ever laid eyes on.
If you ever sell those pedals, I MUST HAVE THEM.

I'm going to "favorite" this one for sure.
Unbelievably well done.
Museum Newbie
Registered: 2012-07-29
Pro Member

It's Not For Sale, Francis!

From: Claremont, CA
Registered: 2010-04-30
Re: 1980 Champion 26
Top notch build man, can't imagine how this thing must ride.
---
There's no help for this Museum Junkie!