DC 128 levers, 990, mini brake--clearance prices
Pro Member

From: Park City, UT
Registered: 2010-08-13
Posts: 528
DC 128 levers, 990, mini brake--clearance prices
Dropped all prices, looking to clear stuff out. Take all of it for $40 shipped or prices as advertised.

Dibs rules, and PM me for paypal information, or if you have any questions or would like more pics. If you think my prices are off feel free to make an offer. Prices are for US shipping, intl buyers please PM me to work out pricing. Thanks for looking.

Silver unknown mini brake. $13 shipped.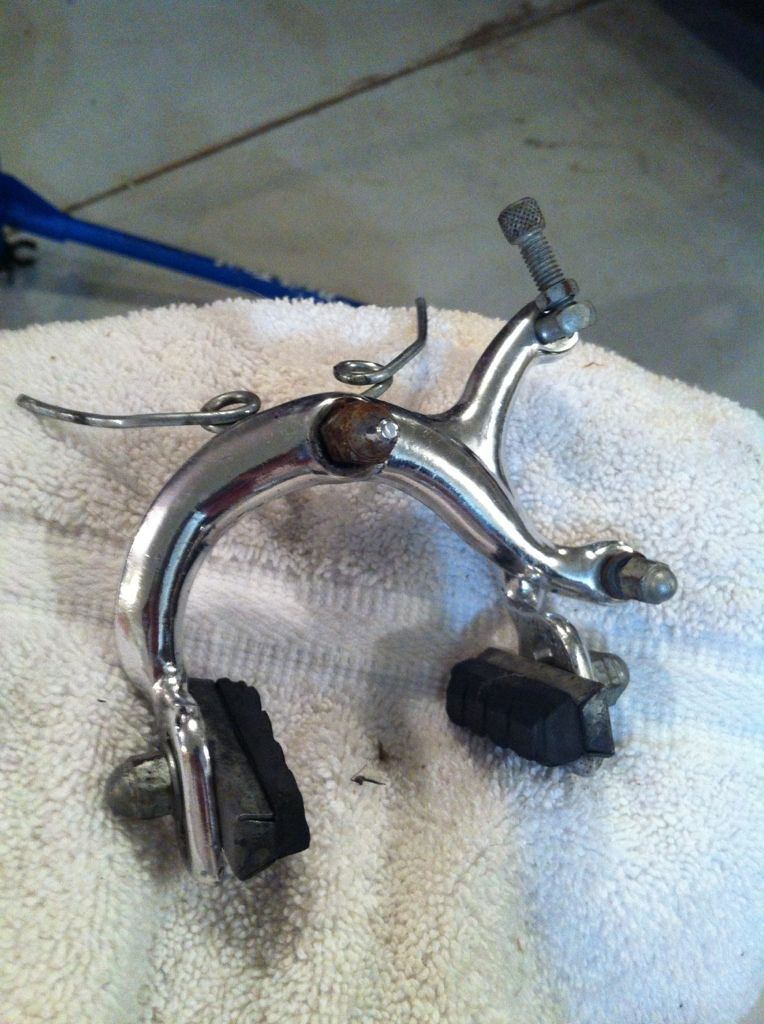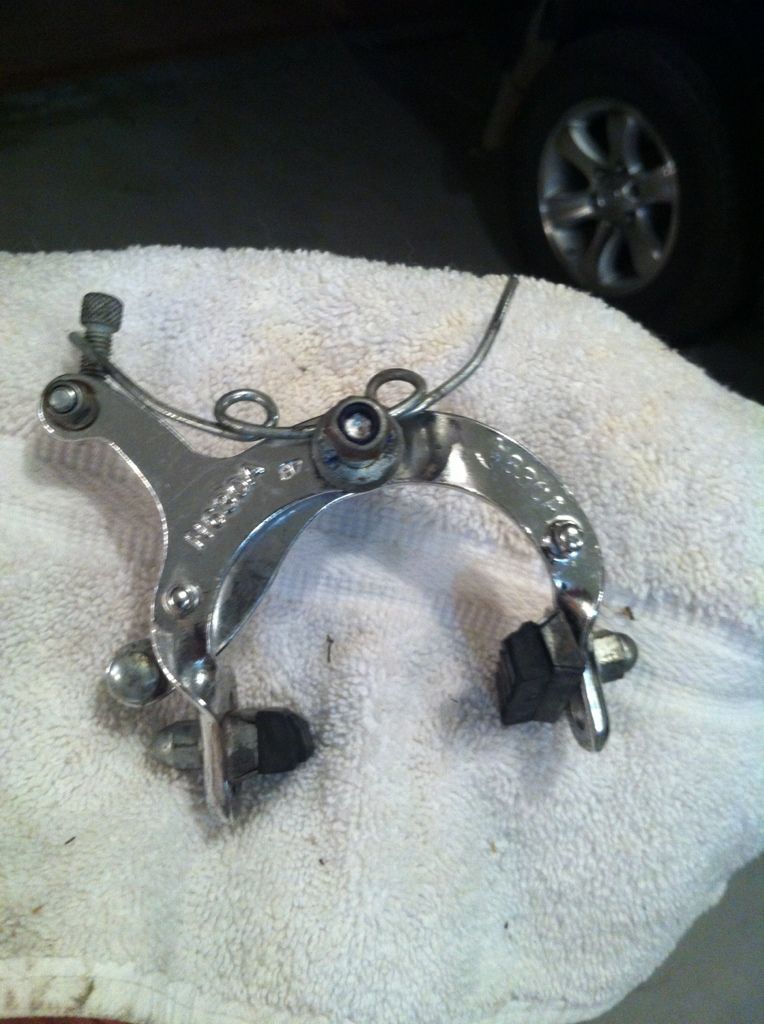 GT spider. $10 shipped.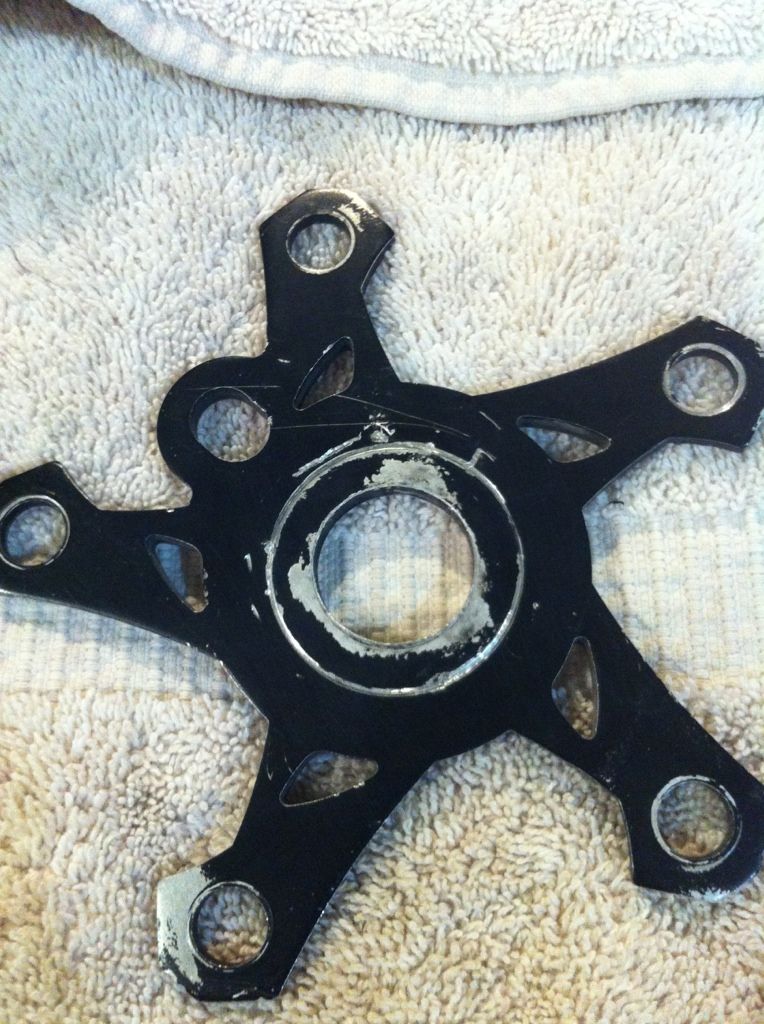 Gyro2 upper cable, never used. 17" long. $12 shipped.



Dia-Compe 128 Tech 6 levers. Were on an '88 Sport. $24 shipped.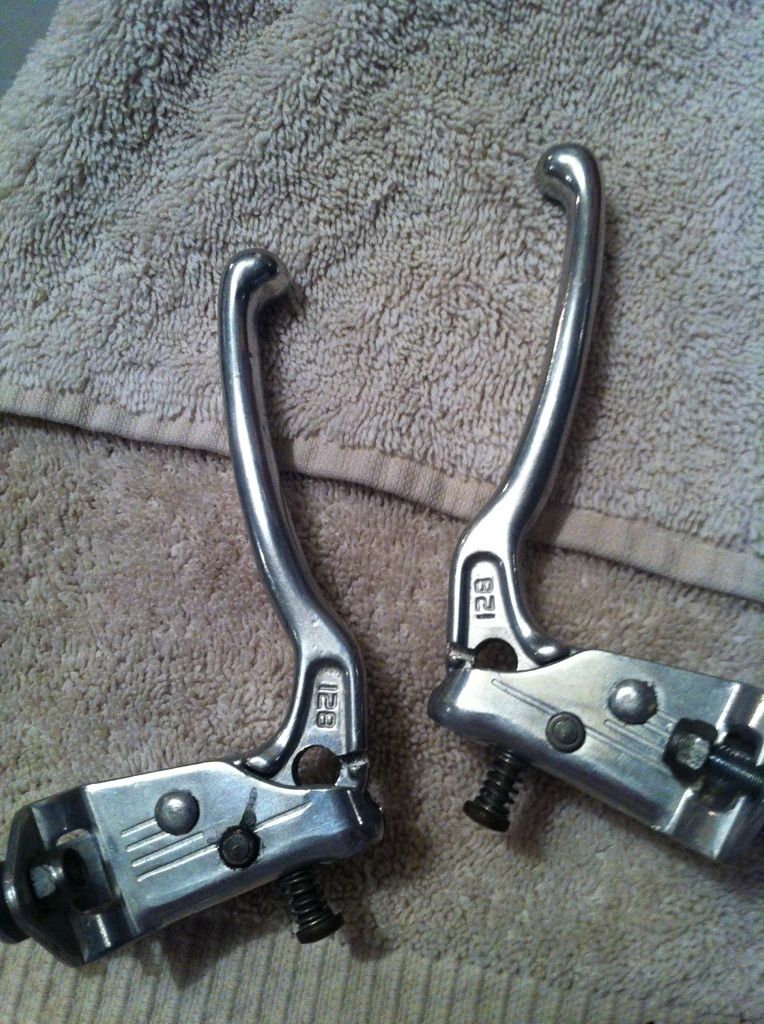 Dia-Compe 990, missing some parts, what you see is what you get. $10 shipped.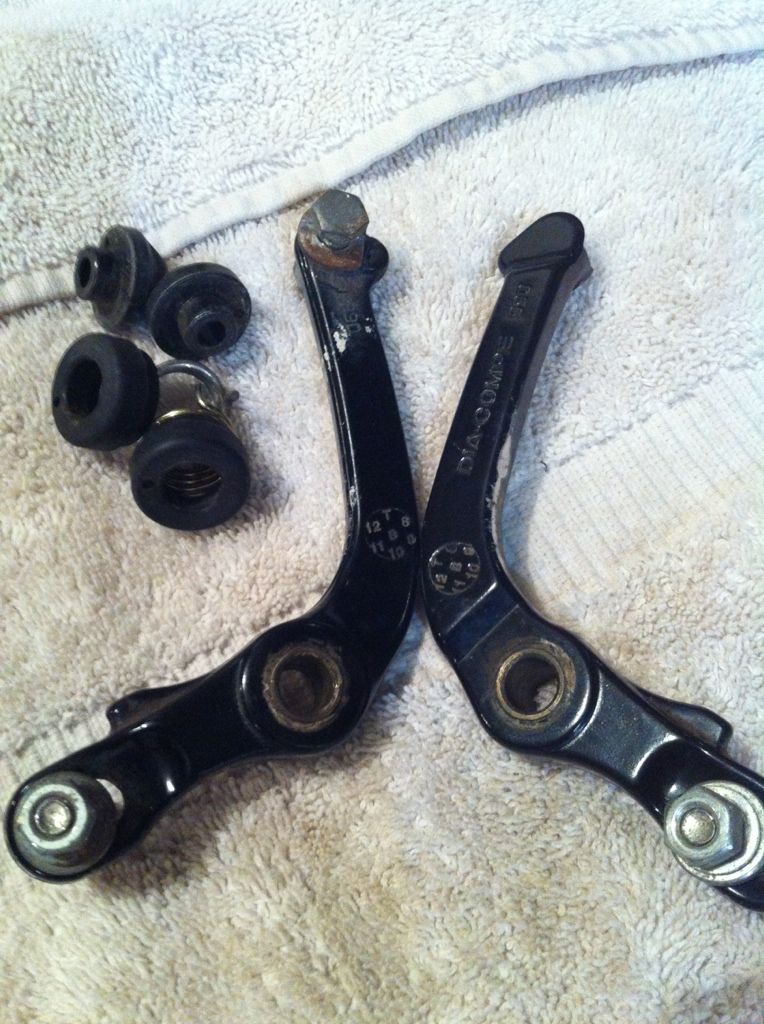 Tektro 990 arms. $6 shipped (or $3 with any other part)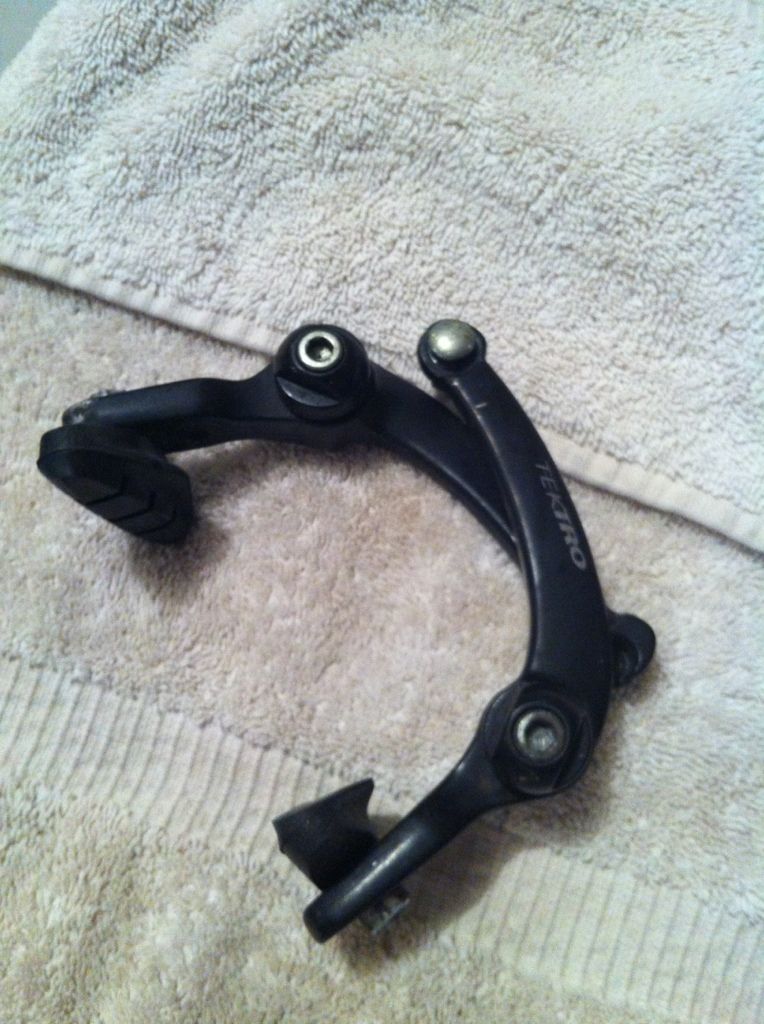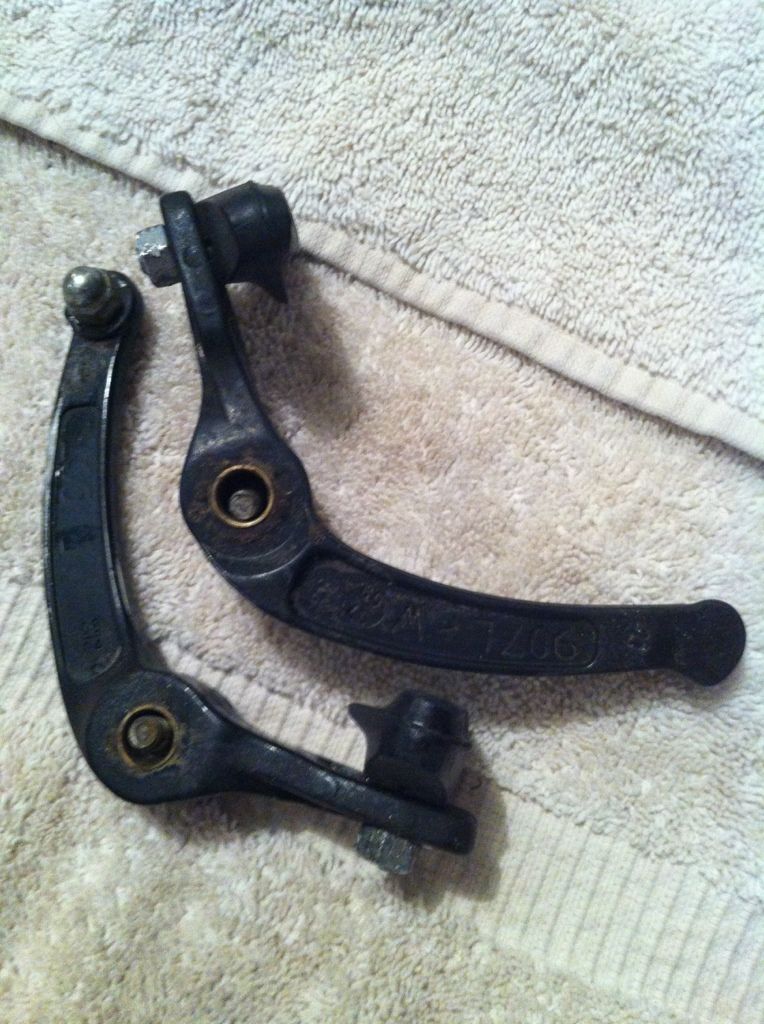 ---
I'm just an average guy with exceptional hair. Nothing more, nothing less.