1984 Redline 500a
Centurion Member
From: DFW
Registered: 2009-06-02
Posts: 160
1984 Redline 500a


1984 Redline 500a

Chrome racer

Picked up this bike a couple of days ago. It was in pretty rough shape. Frame and forks rusty, rear Ukai wheel missing, original aluminum seat post bent, original seat missing. I gave the frame and fork an oxcylic bath, cleaned the original Win stem and Shimano cranks, cleaned the Dia Comp Tech 3 levers dated 10/83 and the Dia Comp calipers dated 3/84. I added new AME grips, new cables, new 1.75 Comp 3 style tires, re-pop decals and a new Viscount seat. I located an original rear black Ukai as well.



---
79 Jag (OG Owner)
78 Completion Scrambler SX1000
80 Huffy Pro Thunder 3
79 Mongoose X3 79 Supergoose 1 77 Mongoose
78 Scrambler
84 Redline 500a
82 Open Road 24
Museum Addict
From: Weymouth, UK
Registered: 2008-07-24
Posts: 1304
Re: 1984 Redline 500a
love it!! i had one of these in 1990 a few years after my bmx days but i absolutely loved it,it was well loaded tho,tuf neck stem,nat pro bars,tuf neck power disc,dia compe this and that.wish id kept it.yours is awesome:cool:
Pro Member

The Mongoose kid
From: Tonawanda, NY
Registered: 2010-11-20
Posts: 2744
Re: 1984 Redline 500a
Great redline.
---
[img]http://i1056.photobucket.com/albums/t380/KMF122371/1d9676eb886-1.jpg[/img]
The winners choice.
Centurion Member
From: DFW
Registered: 2009-06-02
Posts: 160
Re: 1984 Redline 500a
This is what it looked like 2 weeks ago.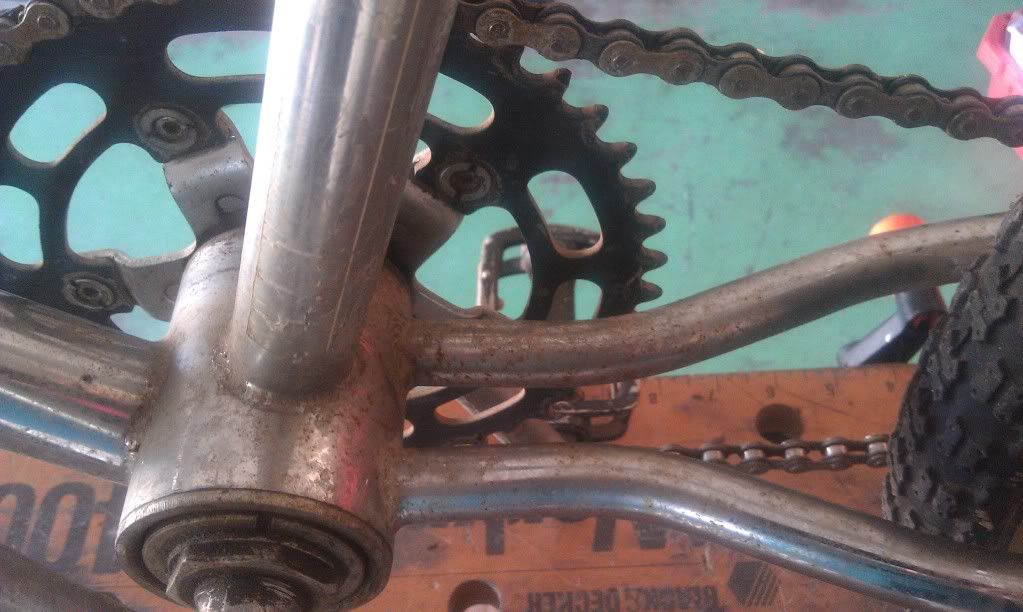 ---
79 Jag (OG Owner)
78 Completion Scrambler SX1000
80 Huffy Pro Thunder 3
79 Mongoose X3 79 Supergoose 1 77 Mongoose
78 Scrambler
84 Redline 500a
82 Open Road 24
Pro Member

From: Cypress, TX
Registered: 2010-07-01
Posts: 458