How's this for packing?
Pro Member

From: Mills River, NC
Registered: 2010-04-14
Posts: 1860
How's this for packing?
I just recieved this from member cru68100 and I just gotta say, this is the most protected seat post I've ever recieved. Not only is in an actual box (not just sndwiched between cardboard pieces), but it's got air cushions, foam tube wrap, and under it all it was oiled down and shrink wrapped. Was this post some kind of priceless 1 off hand made titanium Hutch post? No, it is a fluted steel post, nothing more. Chris, I don't know if you were bored, or just used to shipping pricess thousand year old paper thin porcelain plates, but I just gotta say that this was slightly overkill.
Nevertheless, I appreciate your attention to packaging, and you can ship me parts anytime.


This would have passed the "falling out of a 747 whole over the ocean" test. Floatation, impact resistance, and waterproofing. Wow!
---
I'm sorry I offended you by calling you stupid, but I thought you already knew.
Pro Member

From: Redding, CA
Registered: 2012-05-07
Posts: 238
Re: How's this for packing?
Nice!


But it seesm as though he had to bend the post to get it in the box!
---
Lookin for black winners circle grips. Don't need to be NOS. Just decent enough for a rider.
Pro Member

Stuck In The 80's
From: Los Angeles, CA
Registered: 2011-07-26
Posts: 1349
Re: How's this for packing?
Everyone should ship like that. It should be the standard.

The other day, I received a $2,000 lens and it was just thrown inside a USPS flat rate box. So aggravating!
---
I GOT 99 PROBLEMS and you NOT LEAVING A FEEDBACK is one of them.
Pro Member

From: Decatur, IL
Registered: 2008-06-19
Posts: 4969
Re: How's this for packing?
Pro Member

From: San Diego, CA
Registered: 2011-09-05
Posts: 1224
Re: How's this for packing?
very nice! want to see great packing ,order from Mike- 2dr_sedan, its like a fricking rubiks cube trying to unwrap his stuff
---
RIP Autumn Pasquale
Pro Member

From: Pennsylvania
Registered: 2011-03-17
Posts: 206
Re: How's this for packing?
Thanks, Tom. I'm glad it arrived safely at your doorstep.
I'm a big fan of over-engineering everything b/c you never know what abuse things are going to be put through. When I was a computer draftsman, I got to see microfilm of the New York City bridges we were doing rehab. work on ... little did they know that in the future, trains & locomotives vs. horse & buggies would cross daily ... I did see one drawing in which they had taken into account a possible collision by a then tiny airplane. Always thought that was


Also, OLDSCHOOLFEELING on the museum (my younger brother) taught me a valuable lesson in "under-engineering" ... SEE BELOW:

This WAS my Huffy ...



This WAS OLDSCHOOLFEELING's identical Huffy ...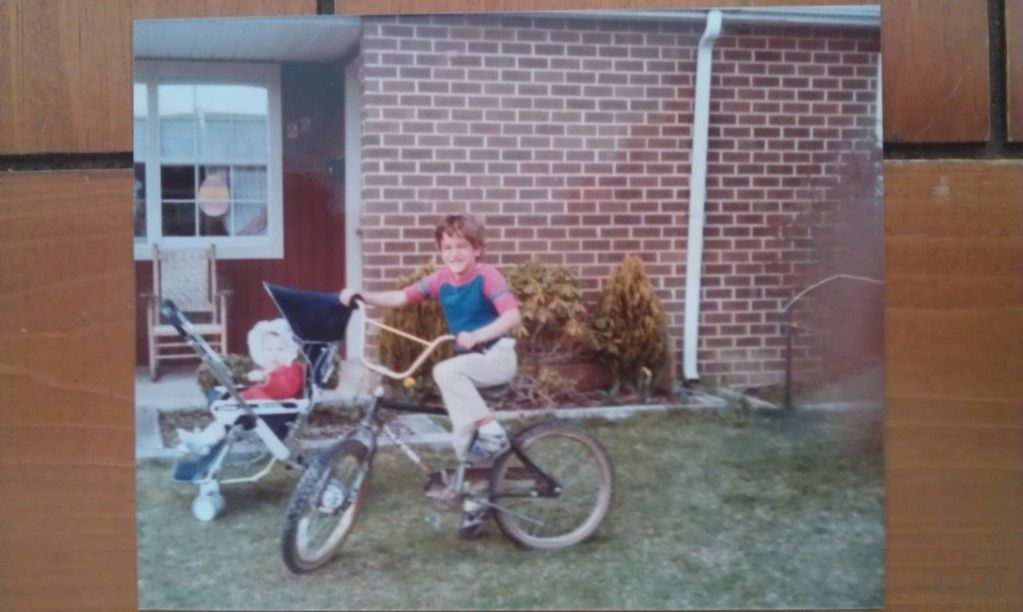 Look how little he was!!! ... Couldn't have been more than 5 years old ... He broke both bikes IN HALF on the SAME DAY going off a jump!!!


He stole my bike from our porch (hence his avatar pic) ... I cried at the time, but then I got this ...



... OLDSCHOOLFEELING eventually broke the DB in half, too later on in life.


The lesson: Over-engineer if at all possible OR don't let OLDSCHOOLFEELING jump on your bike.
Last edited by cru68100 (2012-07-11 12:08pm)
Pro Member

From: MONTGOMERYVILLE,PA
Registered: 2011-10-21
Posts: 67
Re: How's this for packing?
A five year old couldn't possibly do that to two bikes in one day. Sorry brother, it's not my fault huffy made there bikes to break!!