1983 Cook Bros Racing
Pro Member

The Banquet Boss
From: Whately, MA
Registered: 2008-11-03
Posts: 1728
1983 Cook Bros Racing


1983 Cook Bros Racing

One of So. Cal's finest!

I bought this bike and my other Cook Bros. from it's former owner's dad. Been in an attic for 28 years. He had good taste in parts-Arayas with Cook Bros hubs, Cook Bros bars, Nitto stem, Campy 167.5 Strada cranks, Shimano DX pedals, Cook Bros seatpost clamp, Shimano brake, etc. It was missing tires-no biggie, would'a been rotted anyway!



---
Urban Cycles
Pro Member

From: Phoenix via Philly
Registered: 2011-04-30
Posts: 2013
Re: 1983 Cook Bros Racing
---
NEEDED:
Desperate for Schwinn stamped brake cable from 79,80,81 or 82.
Jaguar Champion 2 seat in blue!
Pro Member

The Banquet Boss
From: Whately, MA
Registered: 2008-11-03
Posts: 1728
Re: 1983 Cook Bros Racing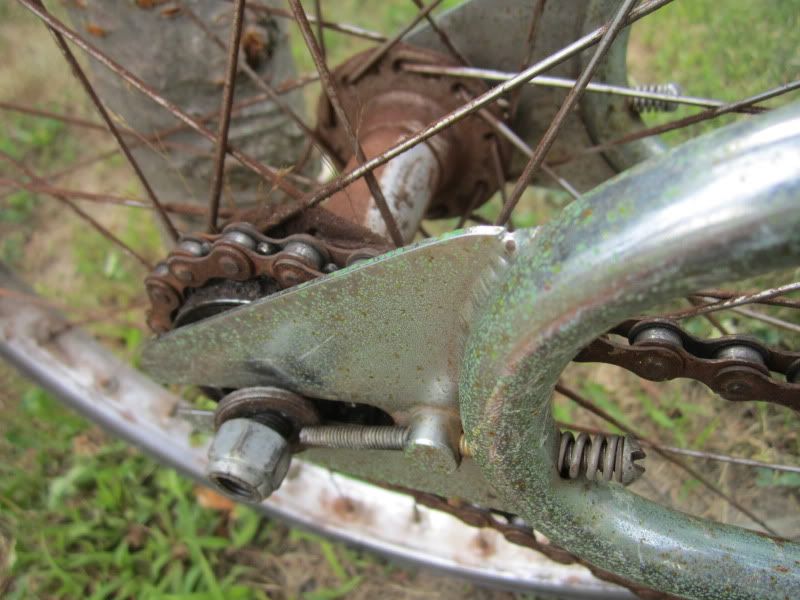 ---
Urban Cycles
Intermediate
From: Kanagawa, Japan
Registered: 2010-08-29
Posts: 392
Re: 1983 Cook Bros Racing
Now that's what I call a survivor!!
Interested to see what you do with it.
---
1983 Trident and 1987 Haro Group 1 RS3
Pro Member

The Banquet Boss
From: Whately, MA
Registered: 2008-11-03
Posts: 1728
Re: 1983 Cook Bros Racing
---
Urban Cycles