1985 Haro Sport
1985 Haro Sport


1985 Haro Sport

1985 Haro Sport in Chrome "survivor"

Got the bike from Frankford BMX in the summer of 1985.. Added the original ACS rotor and stem, GT Epoch headset, changed the brakes to the '86 versions with the tech 6 levers, added a pacific freestyle seatpost and added new decals back around 1987. Recently put on new AME grips and white tires. Just installed correct Anlun stem and layed back seatpost courtesy of 07Carrera.
I just added a couple of photos of this bike taken in June 1986 as I had it set up.. Green panaracers or maybe Comp St's, Flo-Panel number plate.. I forgot I had the rear brake mounted upside down. Also still had the 880 brakes and white dominator at that time. Of course the original sticker set was on the bike at this time. It depresses me to think the original 880 brake/lever sets were likely tossed in the trash..



Pro Member

The Brigadier
From: Minnesota
Registered: 2007-09-07
Re: 1985 Haro Sport
Very Nice bike Tom!
Last edited by BMX_Brigade_86 (2013-02-25 2:58pm)
Museum Addict
From: Nevada
Registered: 2007-10-13
Pro Member

From: San Diego
Registered: 2007-06-08
Re: 1985 Haro Sport
Lovely bike Tom. Love that its og and not restored
Mr. Haro Master
From: Florida
Registered: 2008-03-21
Re: 1985 Haro Sport
Super sweet Sport in chrome

That's pretty cool that you had the old photos back from 86. Wish I took pics of mine back then too
---
U.S. Army Reserve
SGT, 31B20
Military Police
Intermediate
From: North Carolina
Registered: 2008-09-14
Re: 1985 Haro Sport
wow what an awesome story.dont ever let that bad boy go.
Oakley goggles man
From: Manchester, CN
Registered: 2009-01-25
Re: 1985 Haro Sport
AWESOME HARO , I LOVE THIS ONE
---
TOPHER
Pro Member

Diving Suits & Fishin' Sticks
From: Rochester, NY
Registered: 2009-09-19
Re: 1985 Haro Sport
Nice bike, bro. Really like the chrome/blue setup!
Pro Member

From: Lancaster, PA
Registered: 2009-05-31
Re: 1985 Haro Sport
Very nice. Gotta love the sports.
Museum Addict
From: Massachusetts
Registered: 2009-05-22
Re: 1985 Haro Sport
Nice bike. Awesome colors.
Re: 1985 Haro Sport
Im in the process of getting this bike back to out-of-the-box shape.. Im waiting on pedals from the UK and I have to get a new seat. Also trying to get the original decals.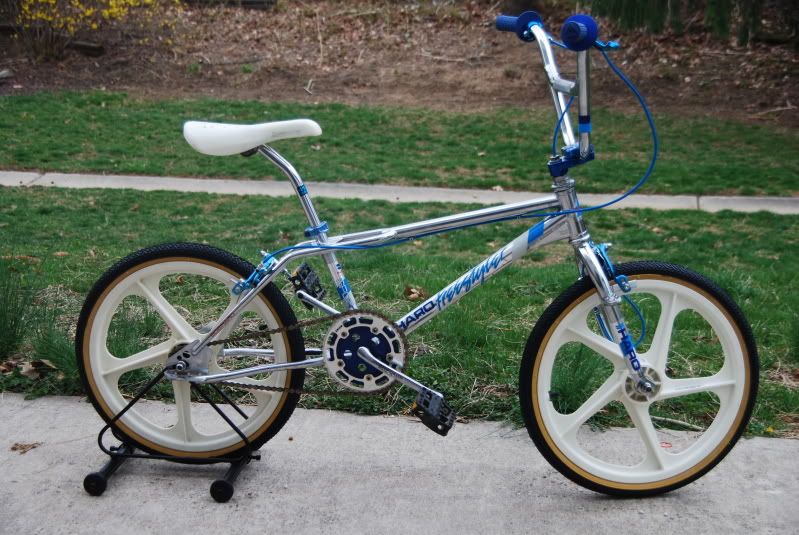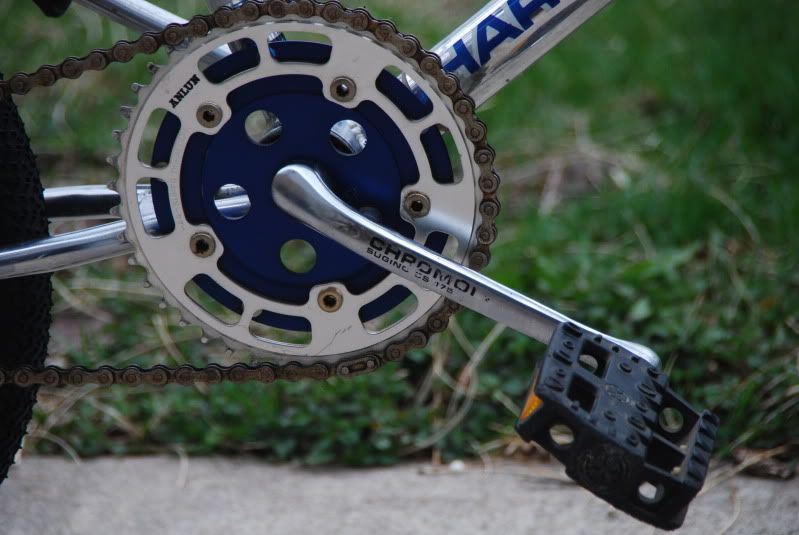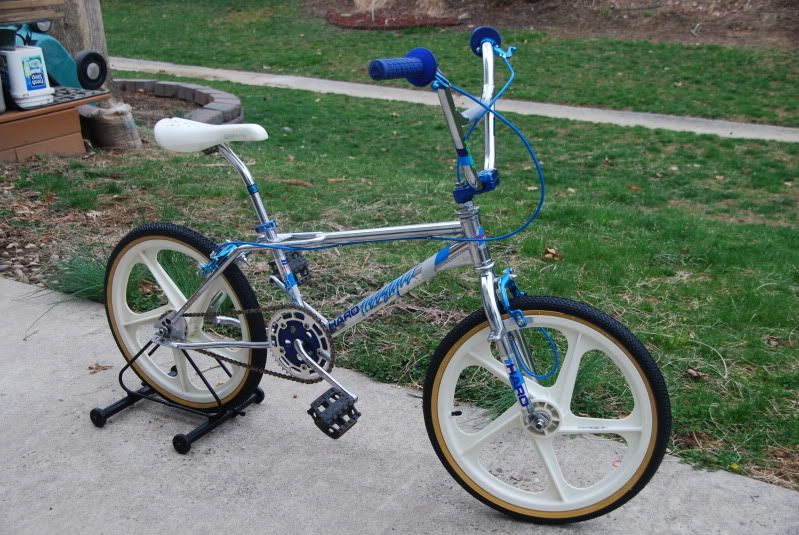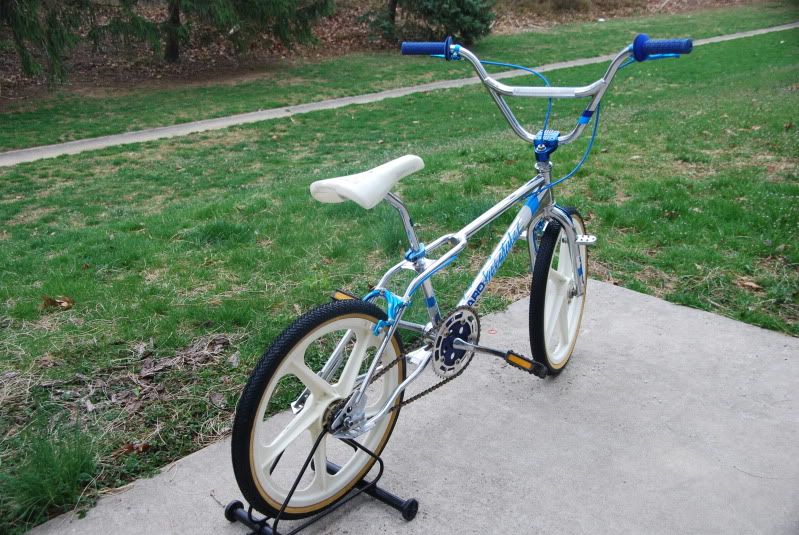 Pro Member

From: San Diego
Registered: 2007-06-08
Re: 1985 Haro Sport
she is a beauty Tom... keep us posted
Re: 1985 Haro Sport
I finally applied the ultrahive decal set.. This is the original look of my bike out of the box.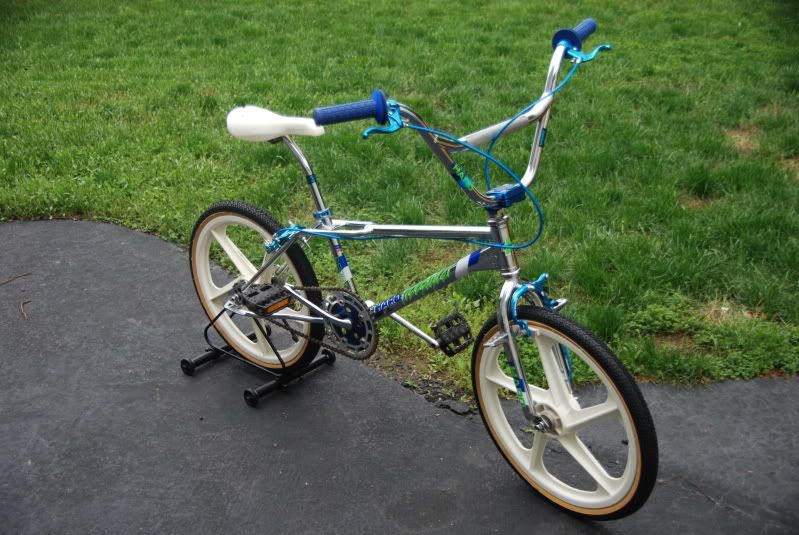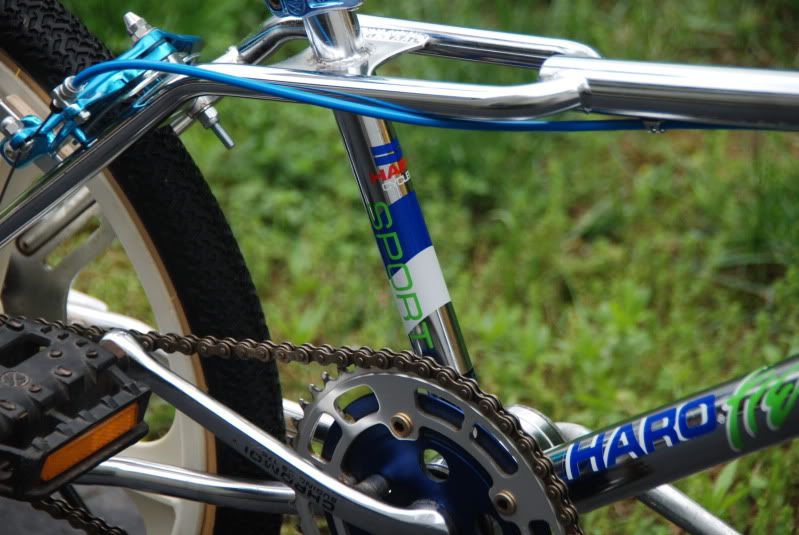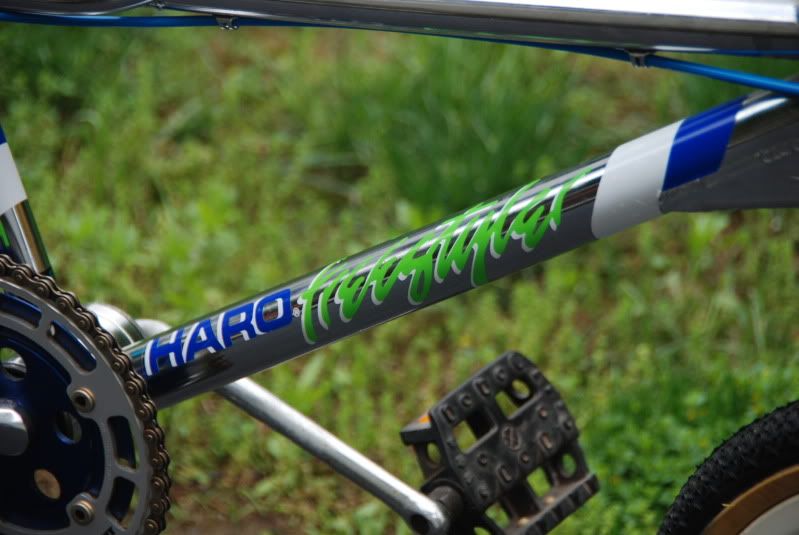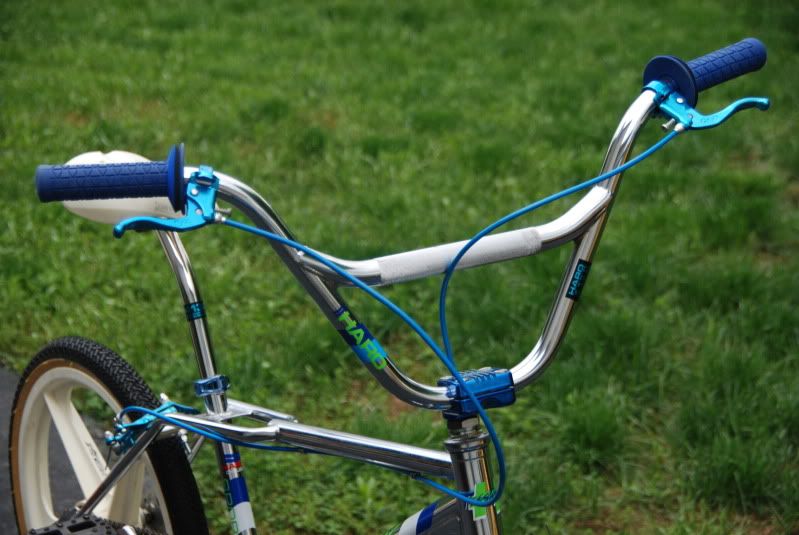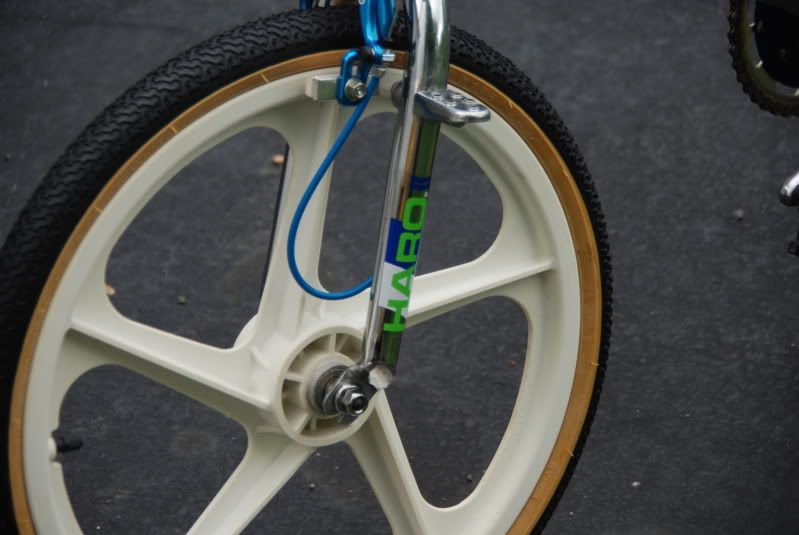 Pro Member

Bag of D, from K
From: Derby, KS
Registered: 2012-10-29
Re: 1985 Haro Sport
nice ride. i hear you on the "brake" trashing. I had the front 883 Nippon in my tool box for my 87 predator for well over a decade and I seem to remember cleaning it out in my late 20's and tossing it thinking, "Well, I will just get a new one when I restore the bike." HA! Stupid move on my part. It took a little digging, more $ than I wanted to spend and still didn't end up with a year correct brake. BUT, lesson learned.

This is a beautiful bike. Nice to see that it's still with the original owner. Less and less of that these days.
---

Wichita, Ks. Old School Bike Ride #WOSBMX -
[img]http://uploads.bmxmuseum.com/user-images/107408/wichita-oldschoolbmx-logo_v158f8ddb9c4.jpg[/img]