1997 Fishbone Big Ass
Pro Member

From: 6202', CO
Registered: 2009-06-14
Posts: 4135
1997 Fishbone Big Ass


1997 Fishbone Big Ass

Old pics just found...

Sold: ~ 2003
The most expensive bike I ever bought. I had just started a new job on the East coast and wanted a new ride. I hand picked every part from Dan's Competition and the total came to a whopping $995 - they threw in a free t-shirt. I mailed them a cashier's check and waited. They claimed it shipped but it never arrived. I had to wait a full 30 days for it to stay missing before they would ship another one. They finally did and when it arrived, I'm not surprised the first one never made it. The box was open along the seams and parts were literally falling out - but everything was there. I had never assembled a 1 1/8" headset or installed sealed bearing 3-piece cranks. Once together, this was the smoothest and most solid bike I had ever owned. My rider for the next six years, I finally sold it in 2003 (oddly enough, to another museum member - unbeknownst to me at the time) after I bought my Hoffman Condor. For some reason I didn't understand that I could own more than one bike at a time. I sold it for $150... The person I sold it to believes he gave it away to some neighborhood kids.



Intermediate
From: Loveland, CO
Registered: 2011-02-01
Posts: 253
Re: 1997 Fishbone Big Ass
nice ride, didnt know they were that expensive new. the one I got off a friend set in recycled cycles in fort collins for a couple years. the funny thing is I was working there at the time and i kept on noticing the bike out of the corner of my eye but was in to downhill mountain bike at the time. ill keep my eye out for fishbone parts up north for ya.
---
[img]http://i721.photobucket.com/albums/ww214/jasonrideout/DSC_0154r-1.jpg[/img]
Pro Member

From: 6202', CO
Registered: 2009-06-14
Posts: 4135
Re: 1997 Fishbone Big Ass
Thanks! As of today I have re-collected a lot of parts to rebuild one. All I really need are a Fishbone stem and Fishbone forks. I think the rims in the pics are Peregrines but I'm not 100% certain. I'll just get something nice and chrome for the one I'm working on now.

I remember Recycled Cycles when I lived up there. I sure miss Edora skatepark and ramps at the YMCA (now gone). Remember these?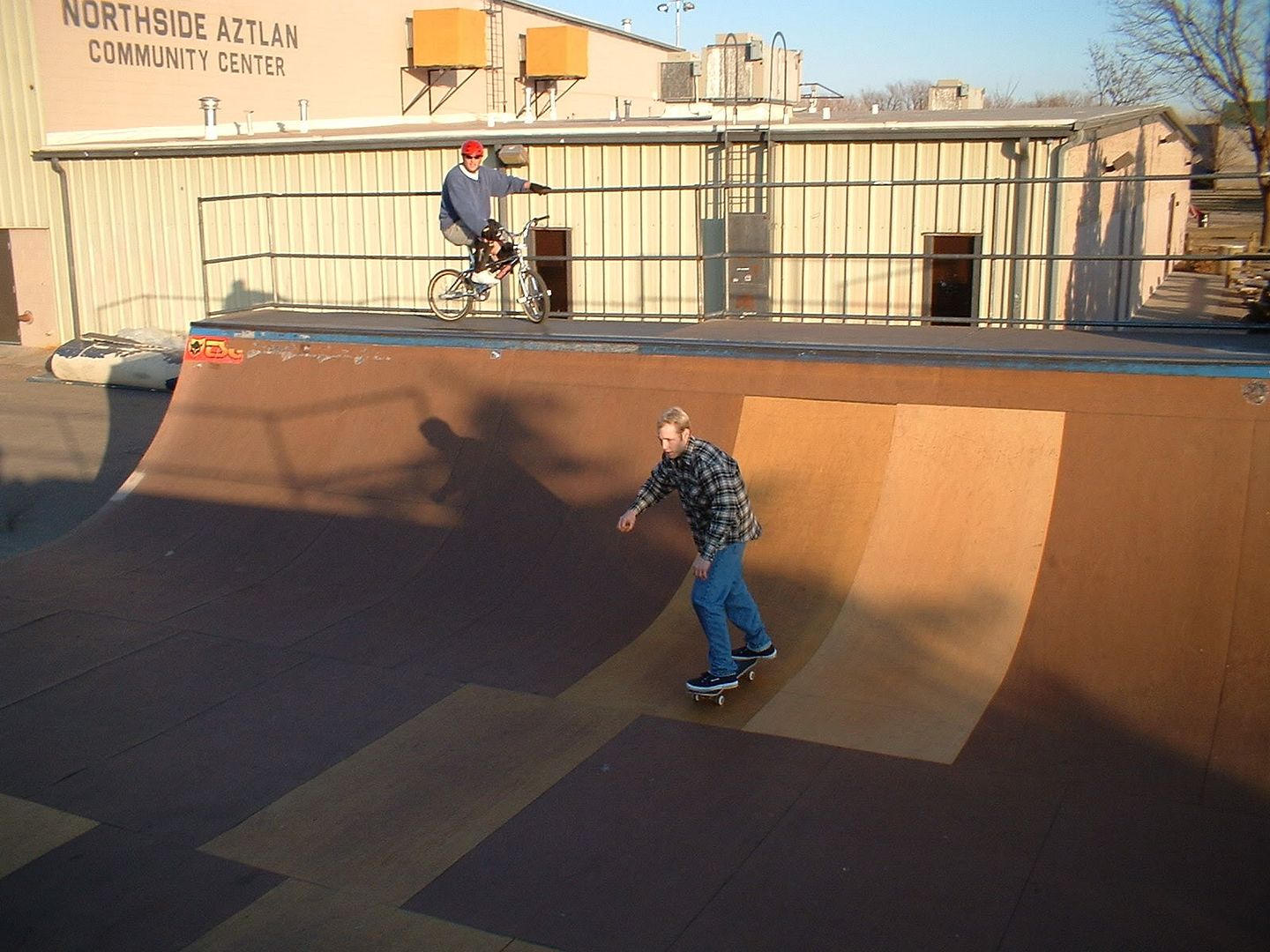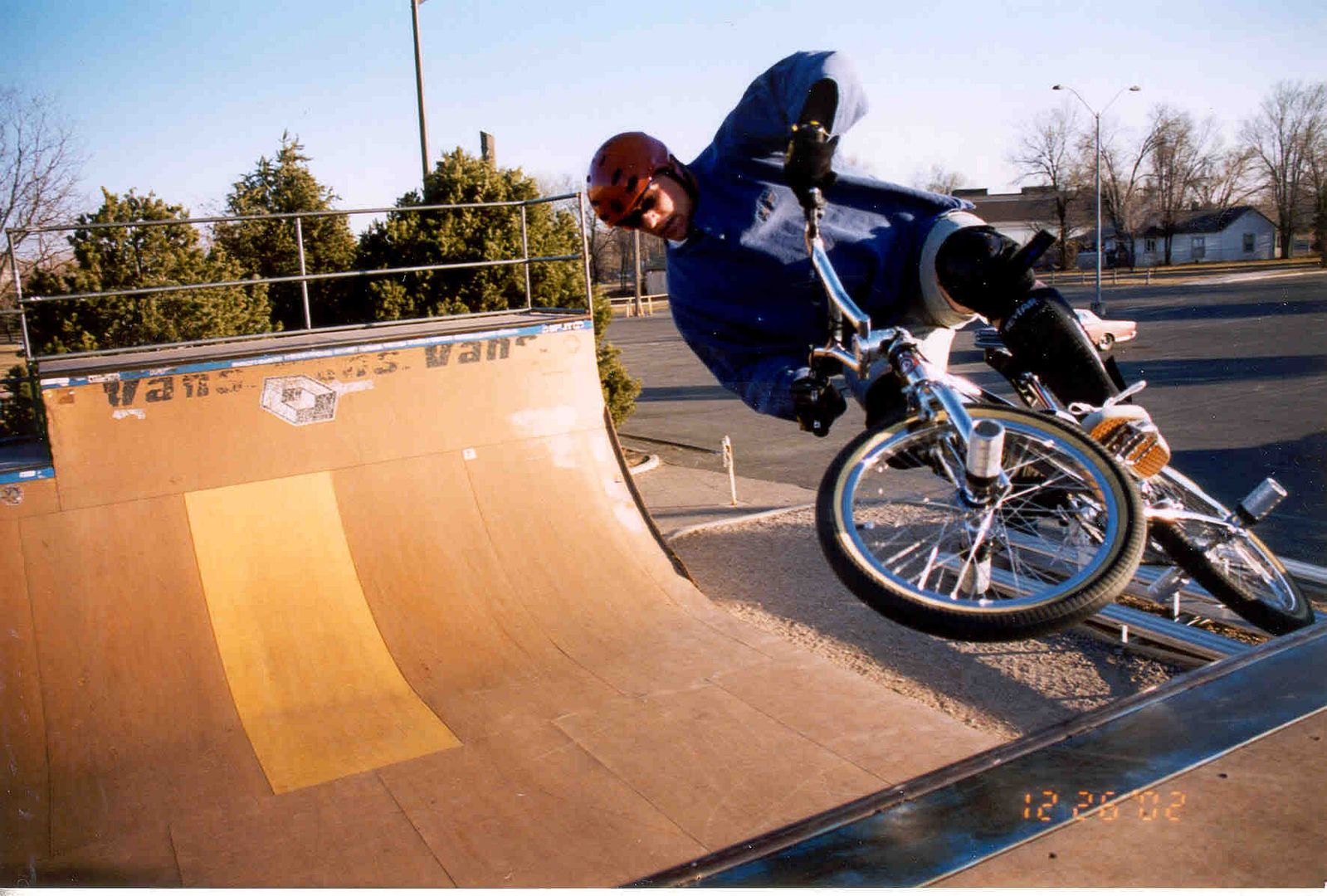 Pro Member

From: Austin, TX
Registered: 2010-12-20
Posts: 144
Re: 1997 Fishbone Big Ass
I like those bikes. Fishbone has the coolest seat post ever.
---
Taking it one day at a time there is light at the end of the tunnel
Centurion Member
From: Wiltshire, UK
Registered: 2010-06-14
Posts: 117
Re: 1997 Fishbone Big Ass
sick sick sick im going to buy 1 after seenig yours.
---
wanted british bmx's bits frames anything