Tires - NTKK
Pro Member

From: Indiana
Registered: 2008-08-06
Posts: 490
Tires - NTKK
NTKK
_________________________________________________________________________________________________________________________________________________________________________

NTKK tires near impossible to find. NTKK motocross tires came stock on some Redline, Schwinn - Sting, Caloi Caloicross - Extra Light and maybe other models. 1979 -1982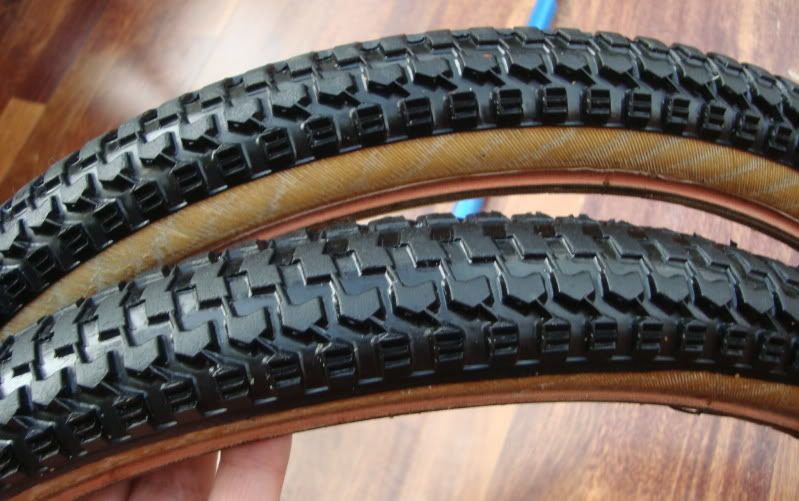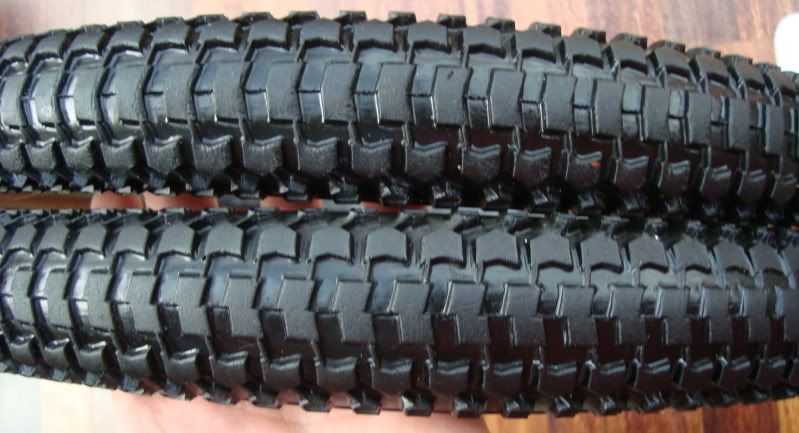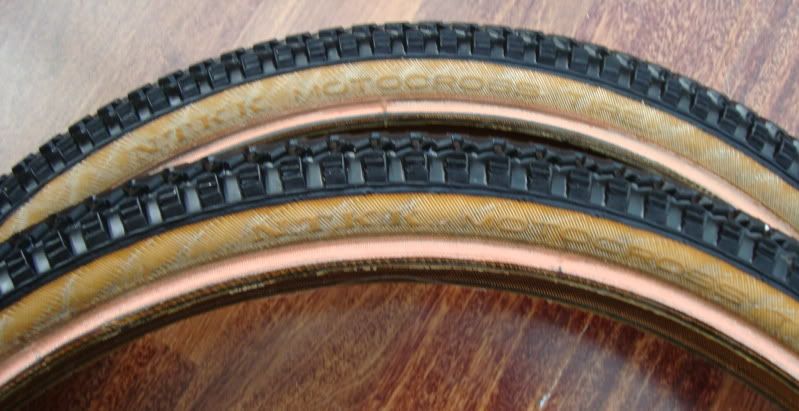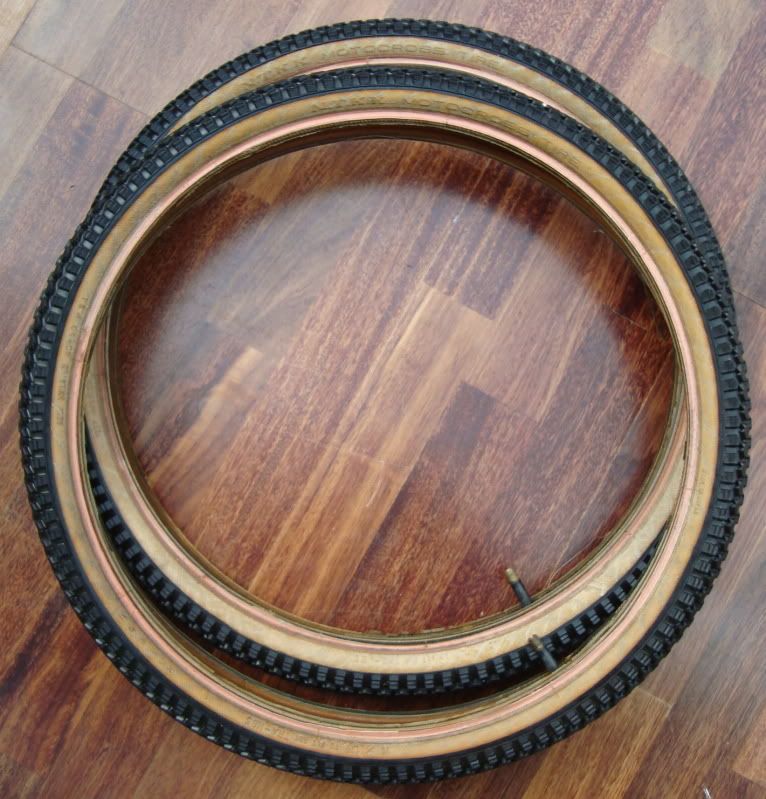 Last edited by felkman (2011-03-04 11:45am)
---
[img]http://i214.photobucket.com/albums/cc289/felkman/do%20not%20delete/all3.jpg[/img]
Pro Member

From: Yakima, WA
Registered: 2011-10-01
Posts: 1344
Re: Tires - NTKK
picked these up last night.. mint nos NTKK motocross tires in yellow ! these have to be rare as FK LOL.. here are a few pics,, if they dont turn out ill get some more as there none in here as nos or close to this condition !
Pro Member

Old Guy With a Hutch
From: Toronto, Canada
Registered: 2010-07-13
Posts: 2227
Re: Tires - NTKK
here is a set of survivor tires fat skinny combo...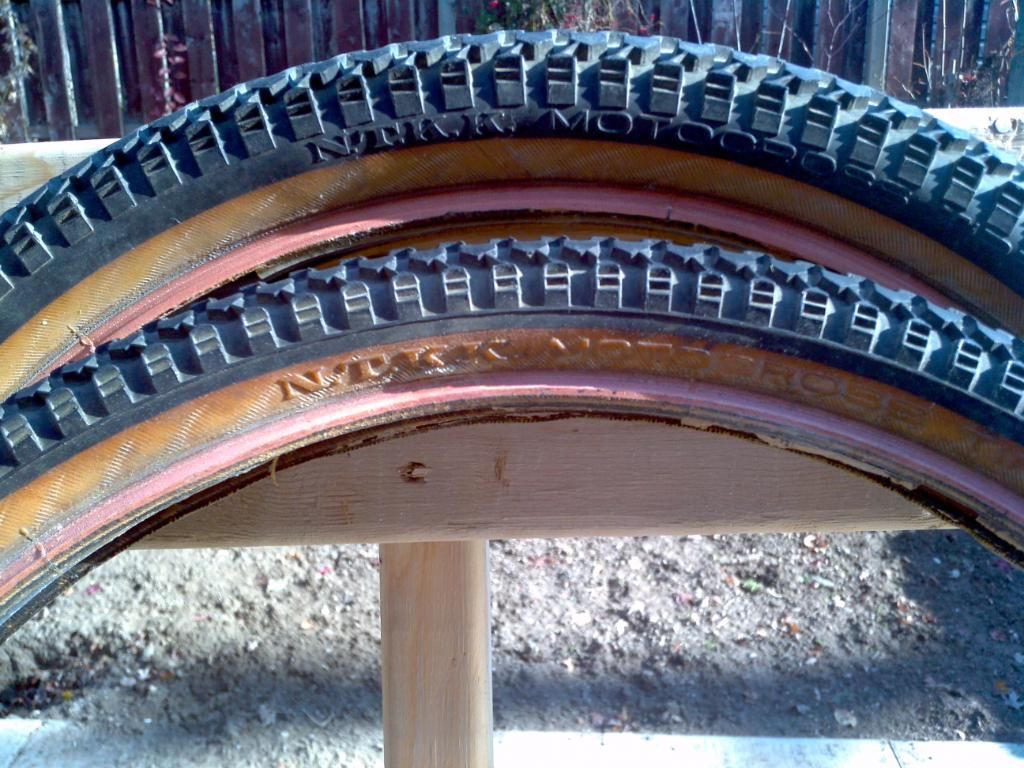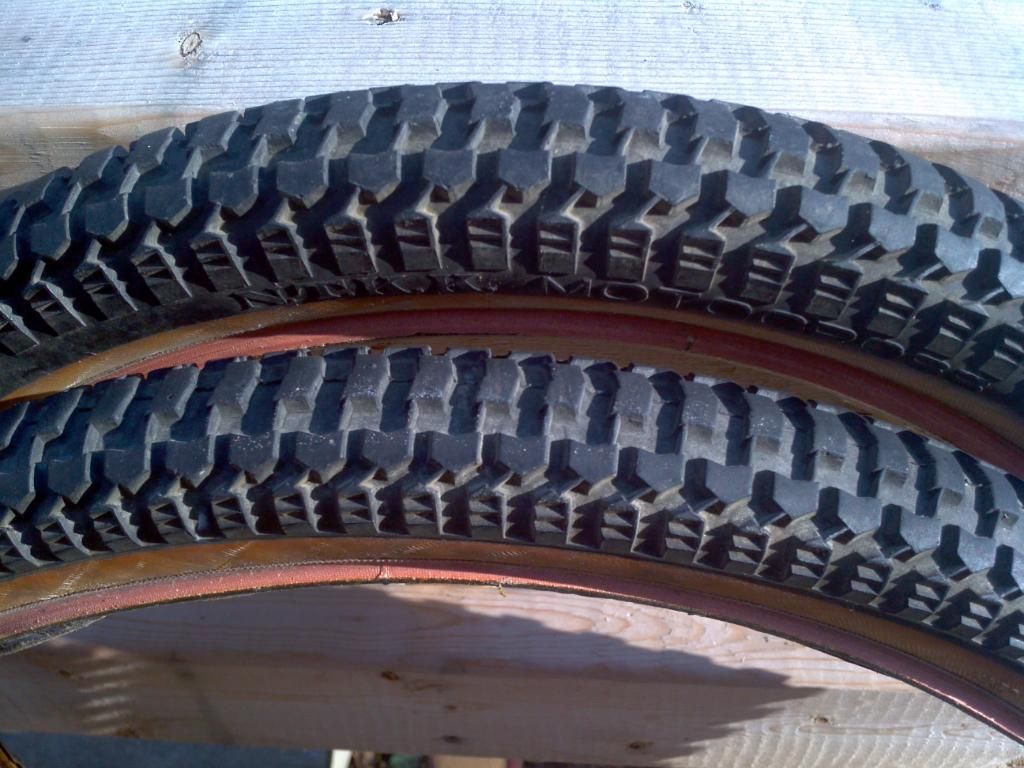 ---
[img]http://i156.photobucket.com/albums/t40/superdavelui/HutchDice.jpg[/img]
JUST SOME OLD GUY WITH HUTCH STUFF...


44t-Canadian support. WANTED :