Pads - MCS
Pro Member

From: Wilmington, DE
Registered: 2007-09-08
Posts: 1173
Pads - MCS
MCS
_______________________________________________________________________________________________________________________________________________________


---
Wanted- PEREGRINE TITANIUM RAILED SEAT __-gt .o65 bars,burly bars,94-95 gt cruiser bars,94 fueler,94 powerlite p61-al decals and parts,revcore handlebars,early s&m handlebars,CLAYBORN PARTS***
Pro Member

I Want My $2 Dollars!!!
From: New Jersey
Registered: 2006-12-29
Posts: 3008
Re: Pads - MCS
A PAD SET I MISSED AT BUYIN ,,,,NOT MY PIC I JUST SAVE COOL PICS OF RARE STUFF
,,,TO POST IN FORUM TO BUILD THIS REFERENCE SECTION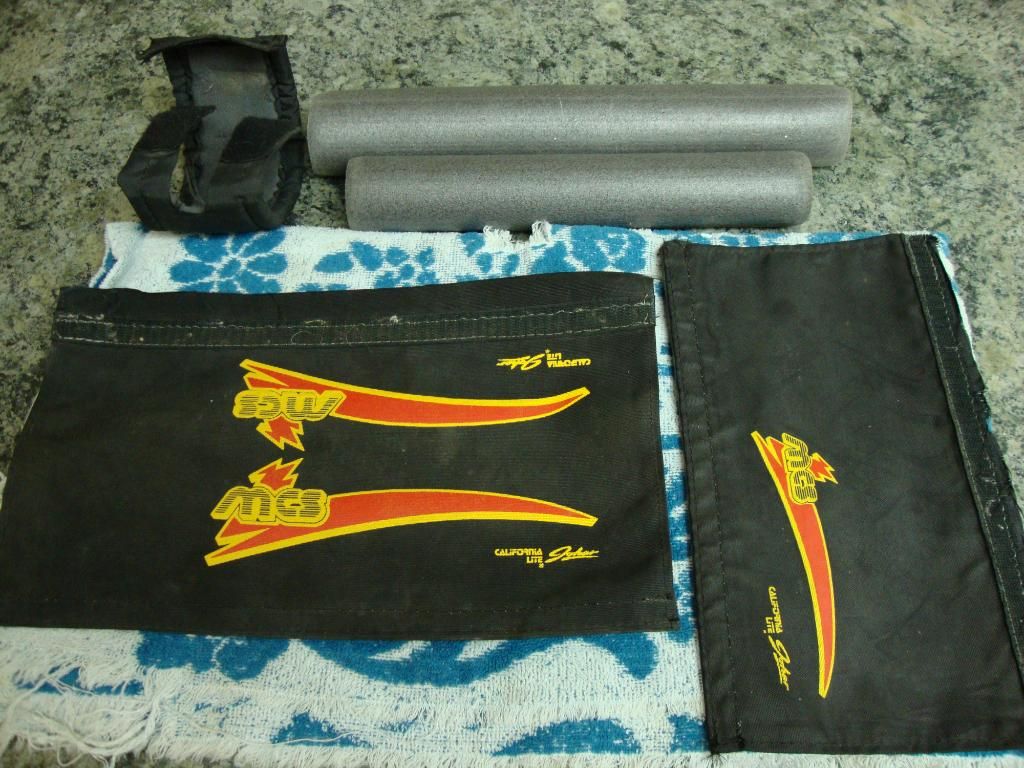 ---
Get busy livin or get busy dyin......dam right
Pro Member

From: NE of Seattle, WA
Registered: 2009-08-24
Posts: 708
Re: Pads - MCS
I was given these pads by a friend who thought they would look great on my 2010 MCS Speed freak that I currently race. Before I tear open the package and put them on my bike, I'd like to know more about them.




If you know anything about the era of these pads, send me a PM and I'll update the info here!

The local feedback I have gotten is that these are likely late 80's or early 90's pads, and that I should not open the package.....
Last edited by cwstnsko (2013-02-11 7:53am)
---
Chris W
MT-01 1978 - 1984
WA01 2011 - ???? - Running #71 on the 20" and #26 on the Cruiser for the 2013 season

Always looking for nice Schwinn XS parts also a blue retro Quadangle frame pad.