1987 GT Pro Freestyle Tour
Pro Member

From: Orinda, CA
Registered: 2006-05-03
Posts: 1811
1987 GT Pro Freestyle Tour
Pro Member

From: Orinda, CA
Registered: 2006-05-03
Posts: 1811
Re: 1987 GT Pro Freestyle Tour
Made a few changes, took some pics in the snow....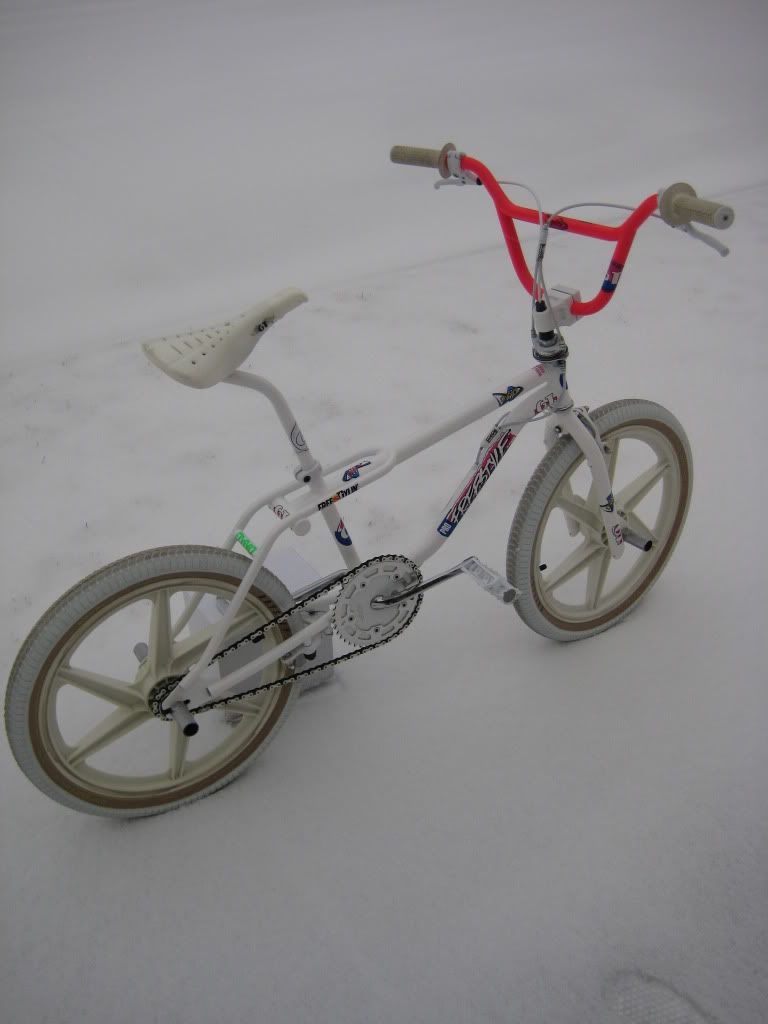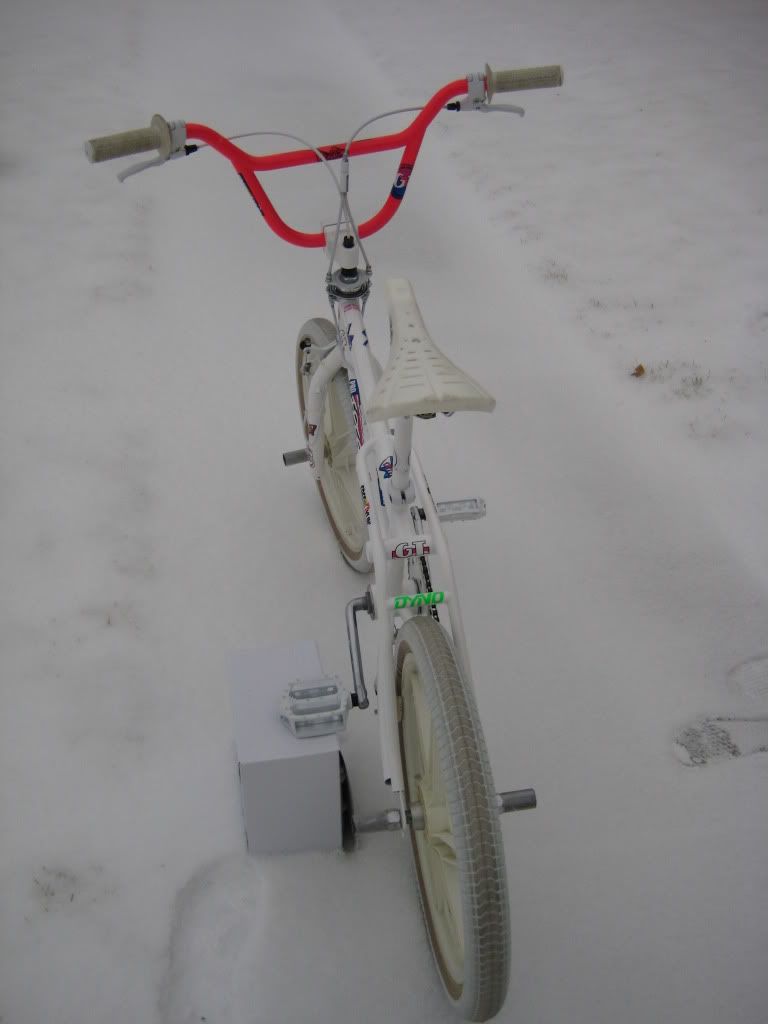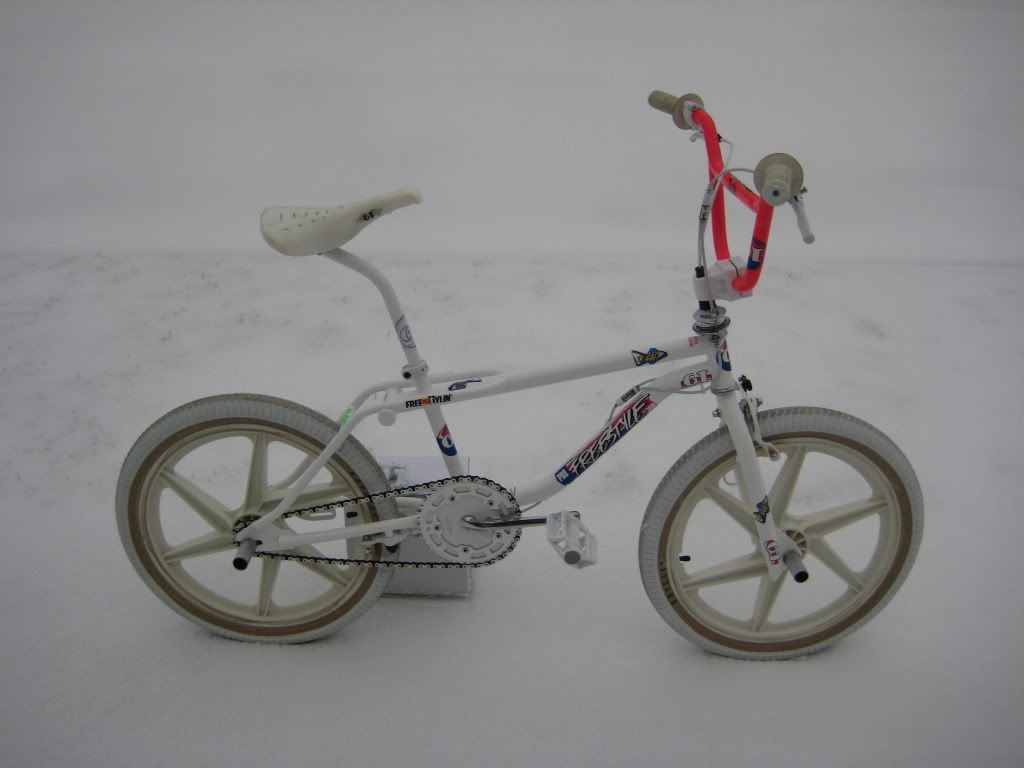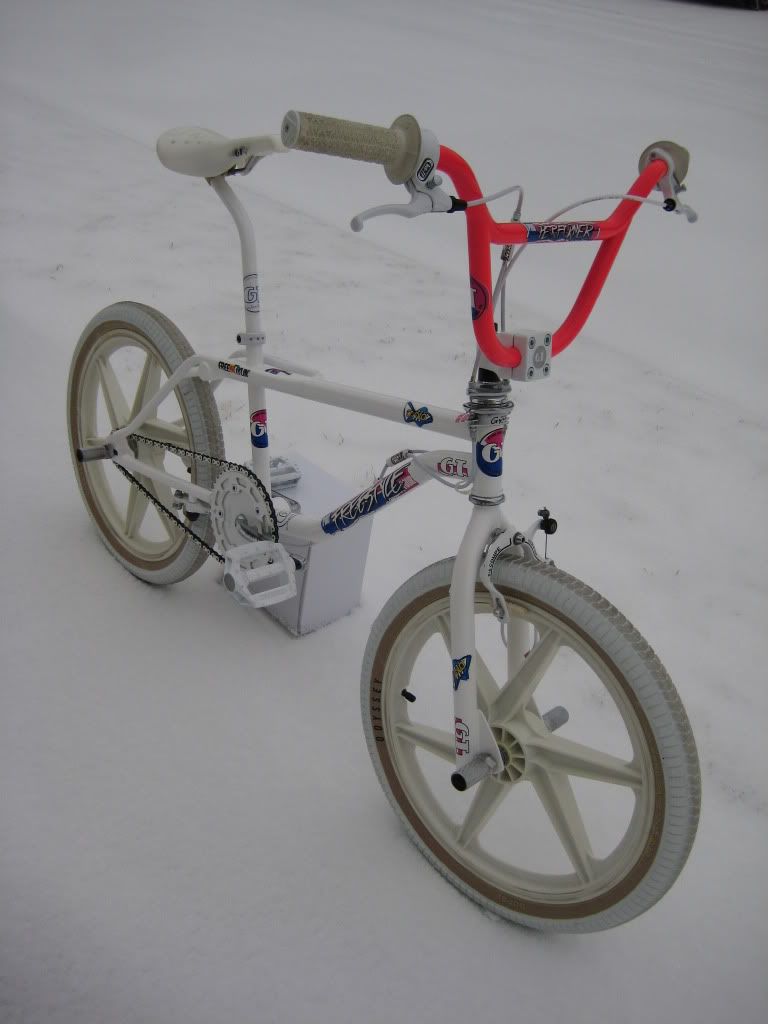 "King of Scores"
From: Middleboro, MA
Registered: 2007-03-07
Posts: 5303
Re: 1987 GT Pro Freestyle Tour
i love how day glows look agains snow classsssic yo
---
KSTF = King Size Tripple Fat remember change happens & yes i keep some stuff I SELL OLD BMX lol FACEBOOK ME JASON SOUZA ( i am the guy jumping a bmx bike go figure) VERY IMPORTANT!! I DONT HAVE PAYPAL I ONLY TAKE US POSTAL M.O. OR GOOD OLD CASH LOOK FOR UPCOMING WEBSITE BLOG SOON
Pro Member

From: Orinda, CA
Registered: 2006-05-03
Posts: 1811
Re: 1987 GT Pro Freestyle Tour
My pics don't show the dayglo as bright as it looked in person. I tried but my camera skills lack....
Centurion Member
From: Chattanooga, Tennessee
Registered: 2010-03-20
Posts: 245
Re: 1987 GT Pro Freestyle Tour
What PSI do you have those tires at?
---
Currently building up my 1986 Kuwahara Bravo KT!
Member
Registered: 2011-06-17
Posts: 27
Re: 1987 GT Pro Freestyle Tour