2000 Dyno Slammer
2000 Dyno Slammer


2000 Dyno Slammer

one of the last dynos

big long story about how I found it here - http://bmxmuseum.com/forums/viewtopic.php?id=245615
and tons of pictures in the comments
-
I didn't like the yellow, so I made it black, only it turned out to be hammered black and I didn't realize it until I'd already started spraying. At least i didn't strip the yellow...
-
odyssey 2003 flat forks
odyssey barrio bars
king headset
ryal stem
redline cranks
30t graveyard sprocket
eastern pc pedals
gt seat
dyno post
big snafu pegs
sealed 3/8 redline rear hub, to an araya super7x
unsealed crap front wheel - now a mowhawk/super7x, check the comments
primo v-monster tires



Re: 2000 Dyno Slammer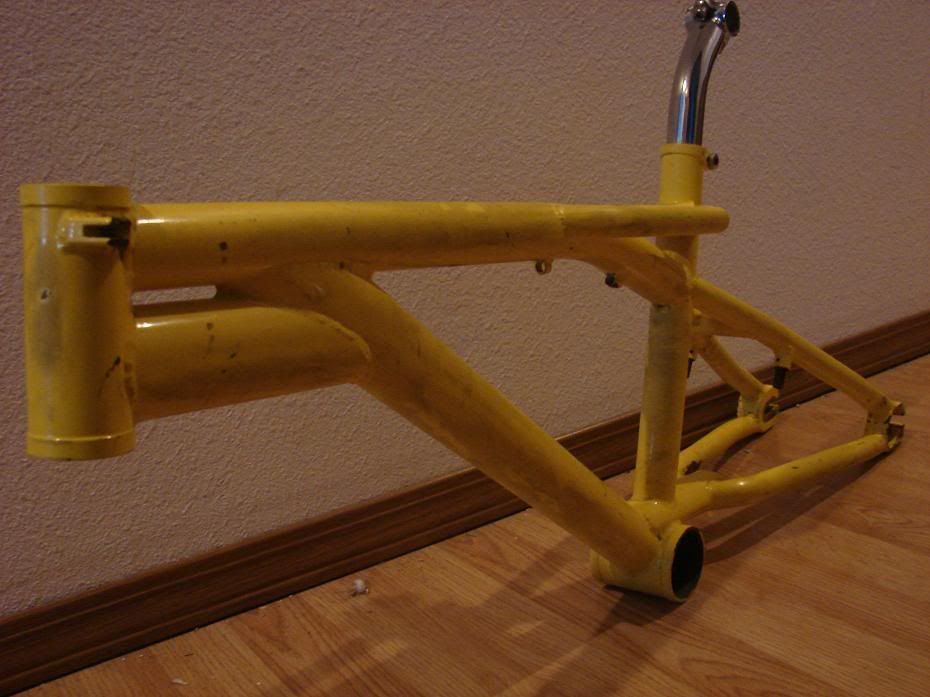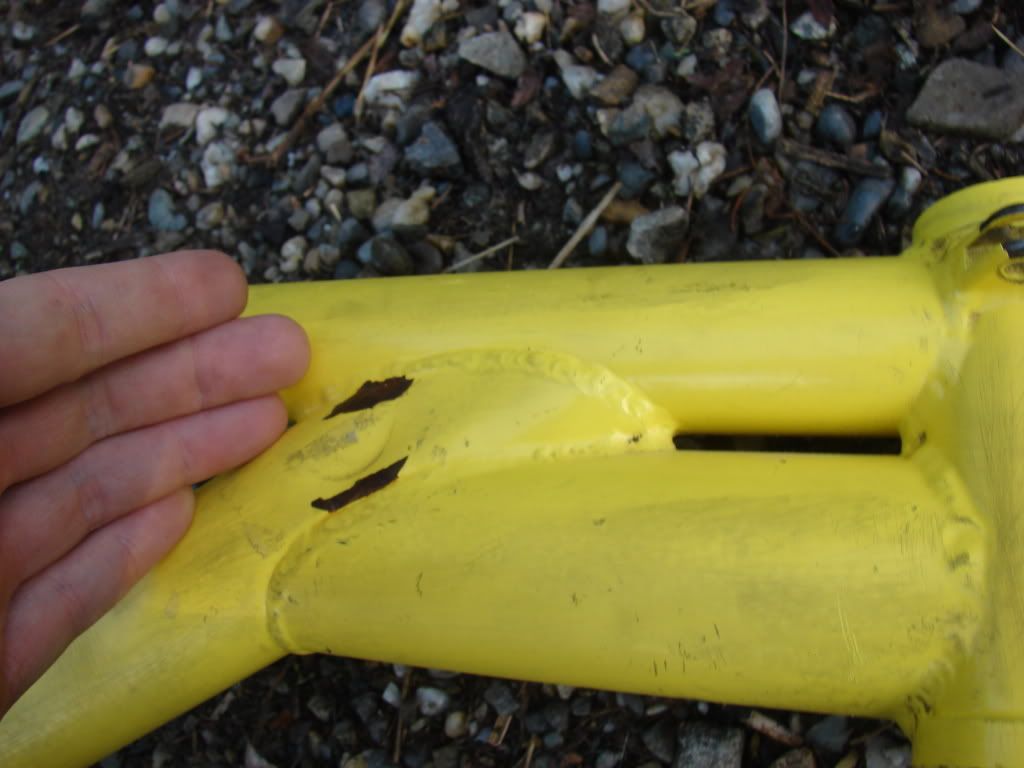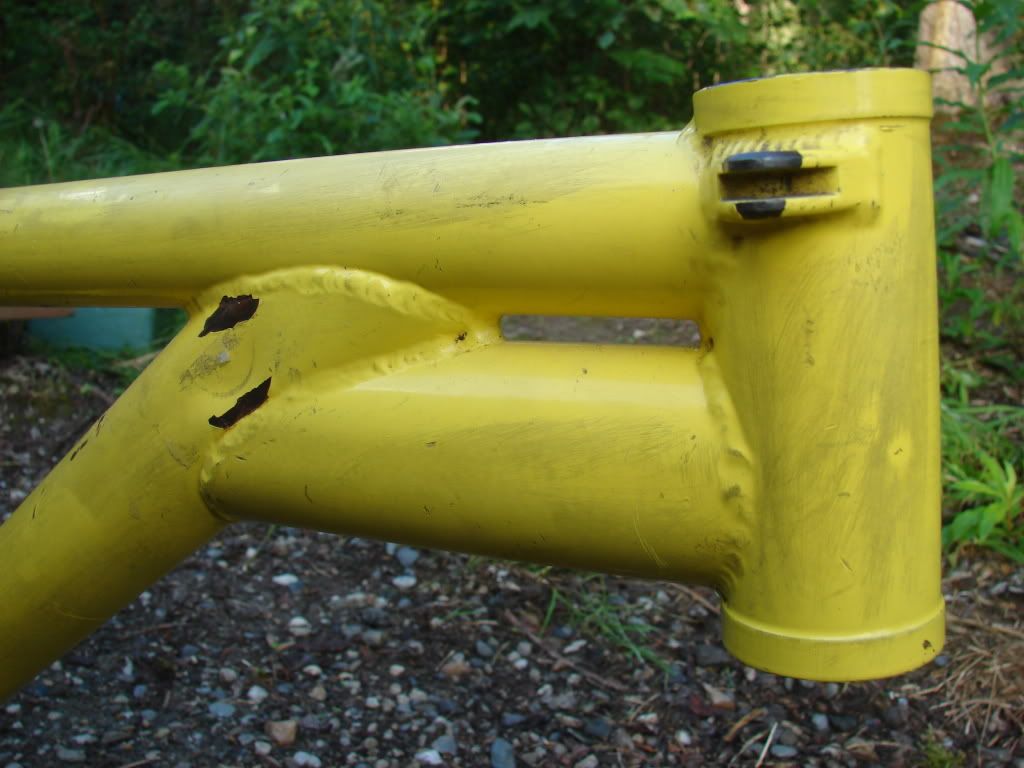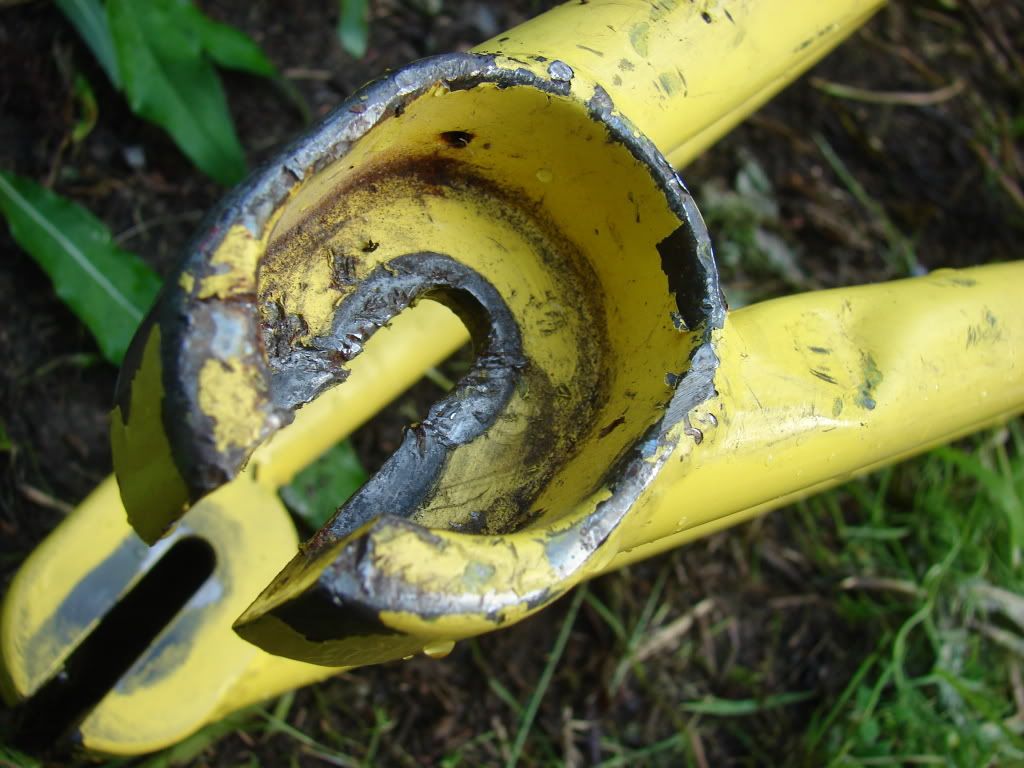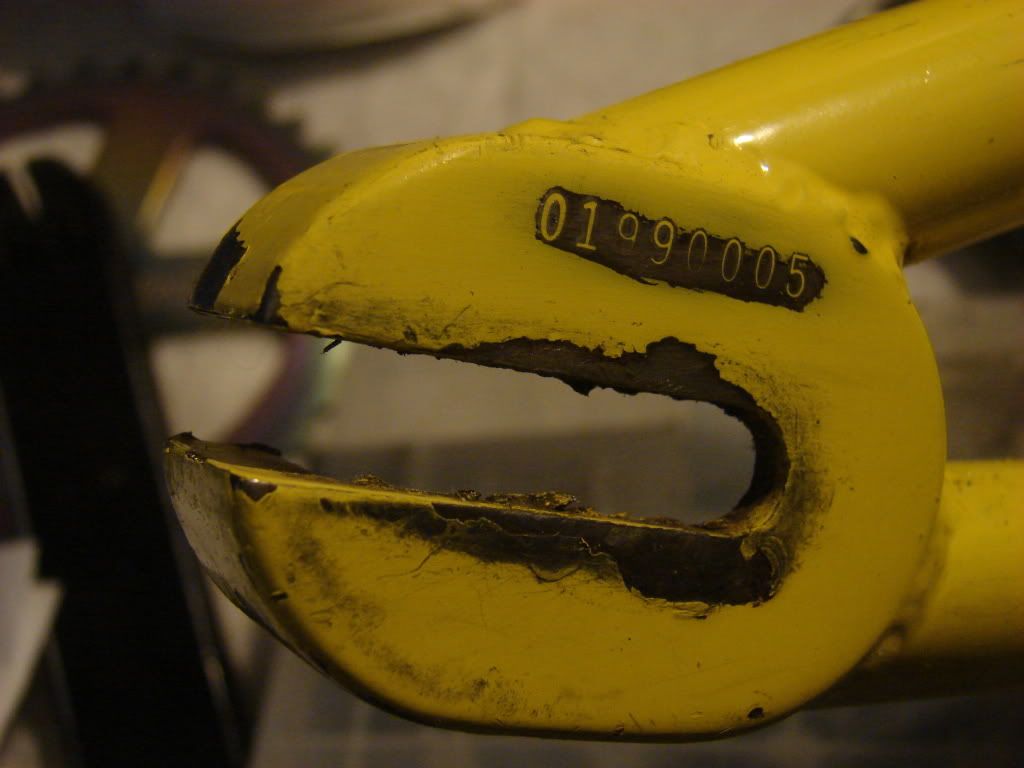 Re: 2000 Dyno Slammer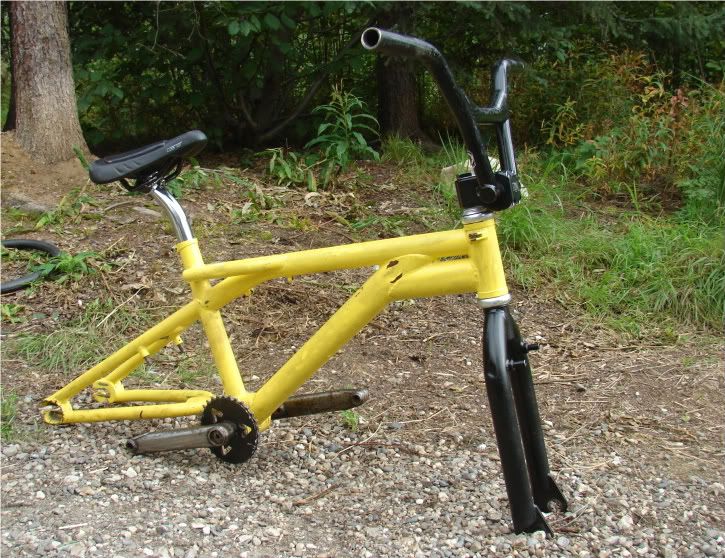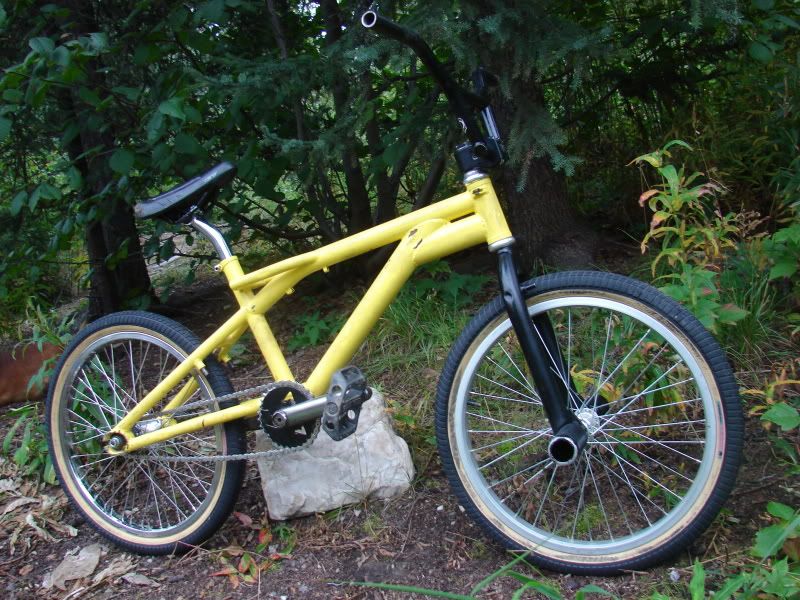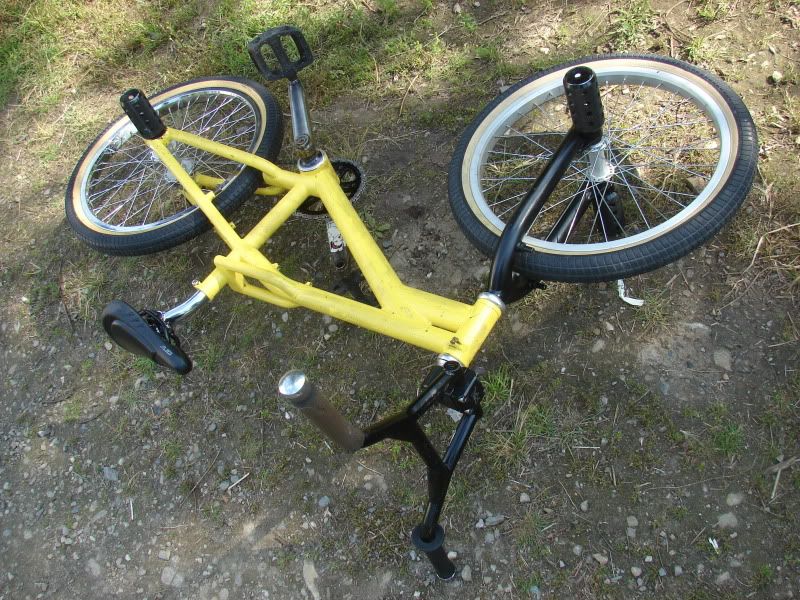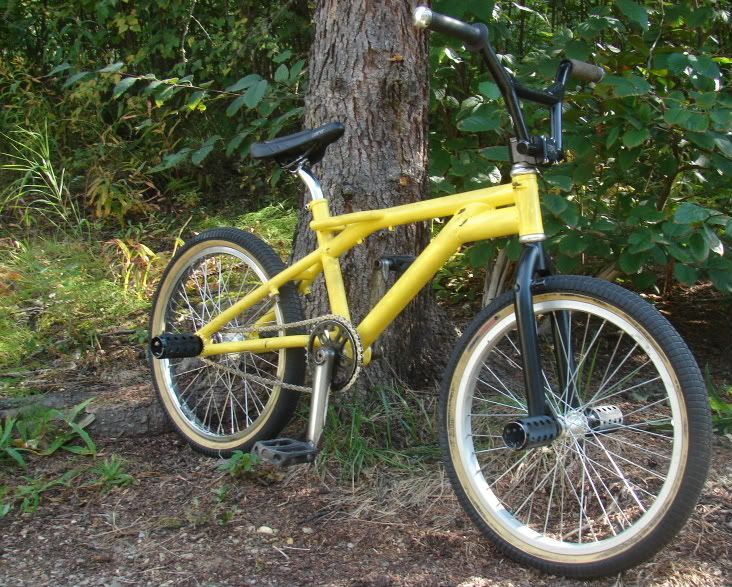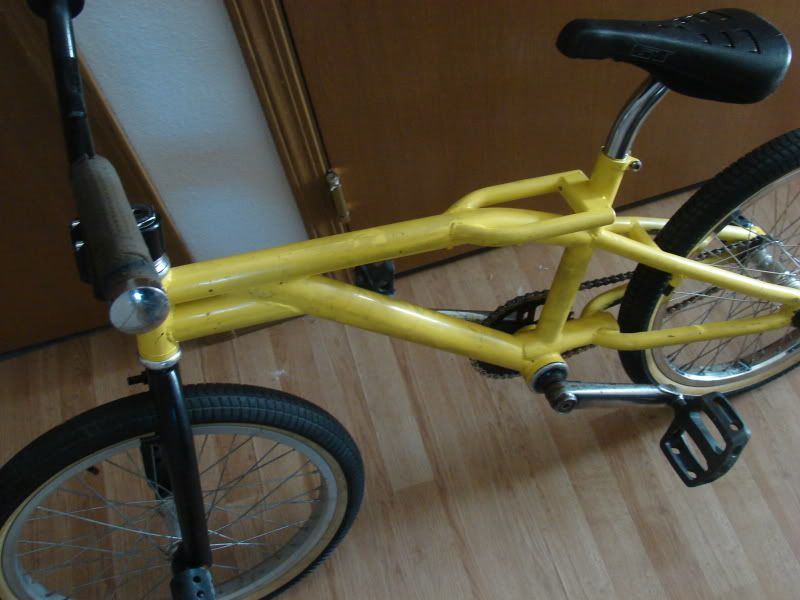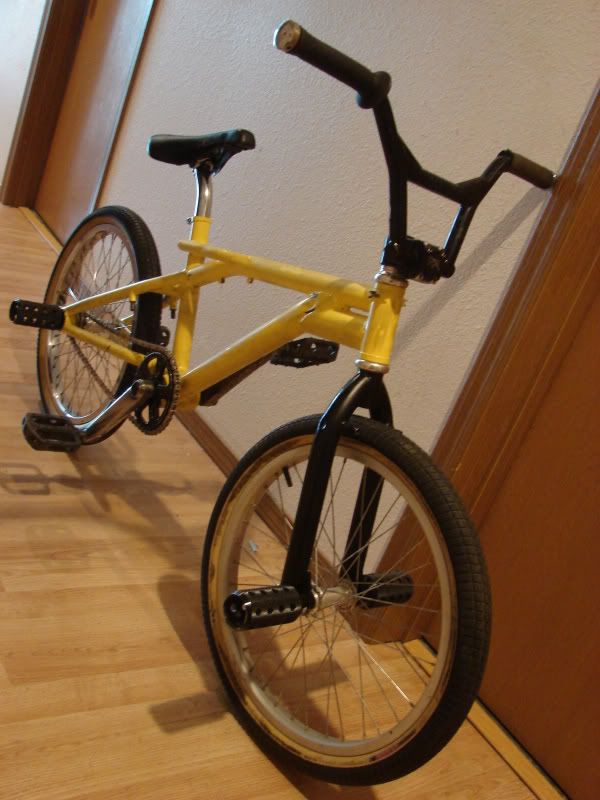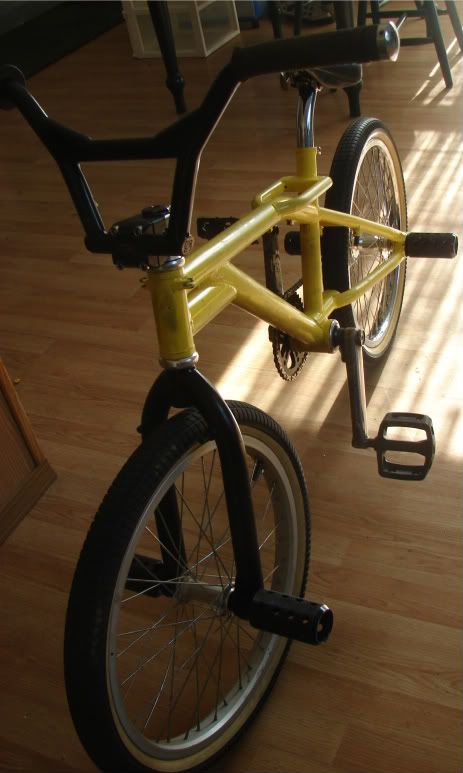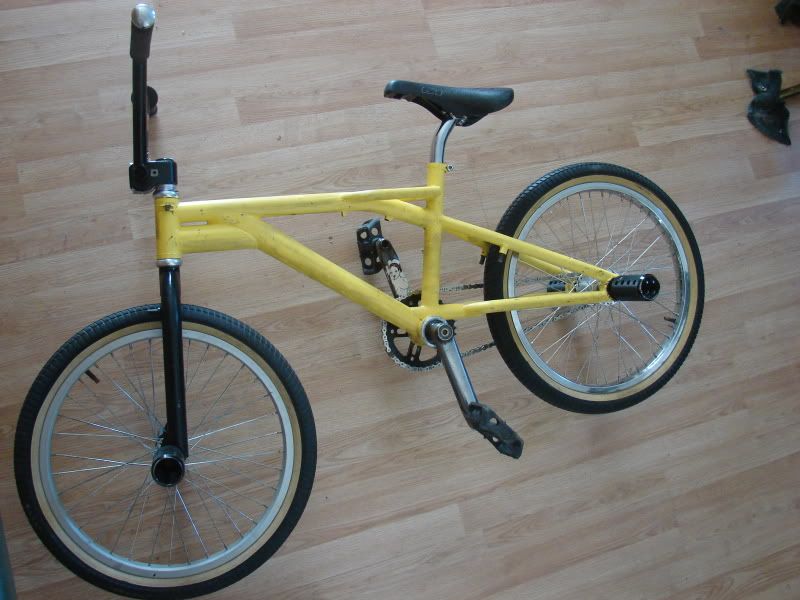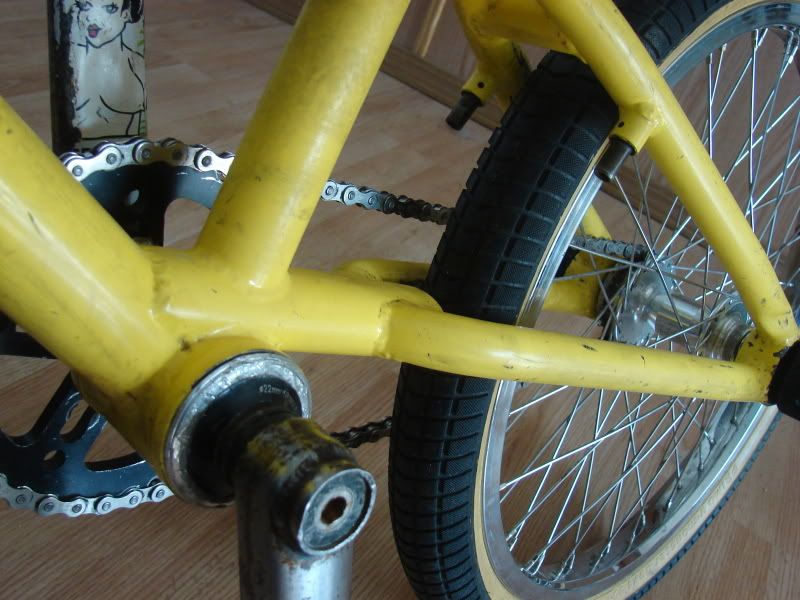 Re: 2000 Dyno Slammer
Took it all apart and started spraying before realizing the paint had a hammered texture...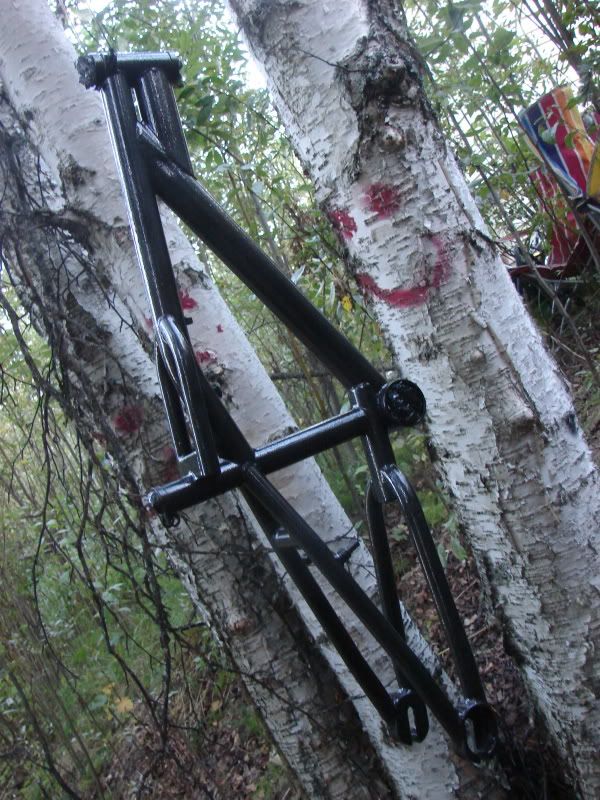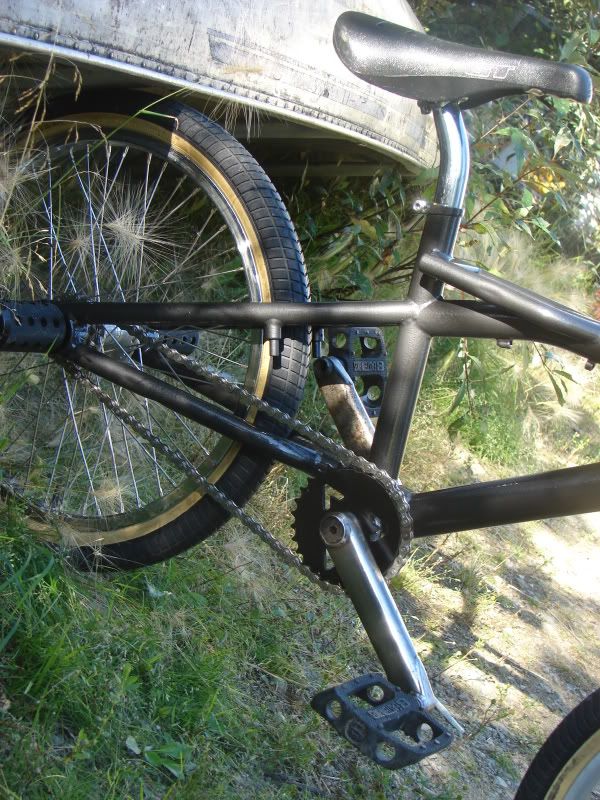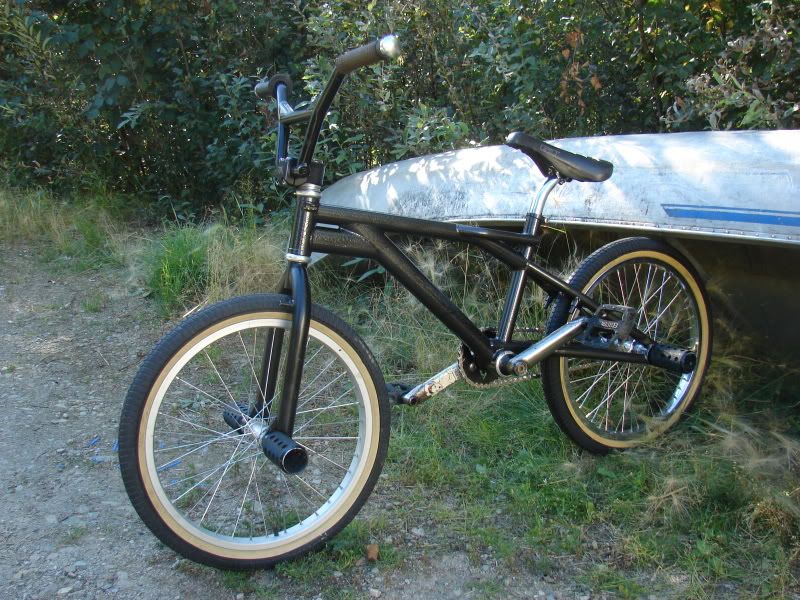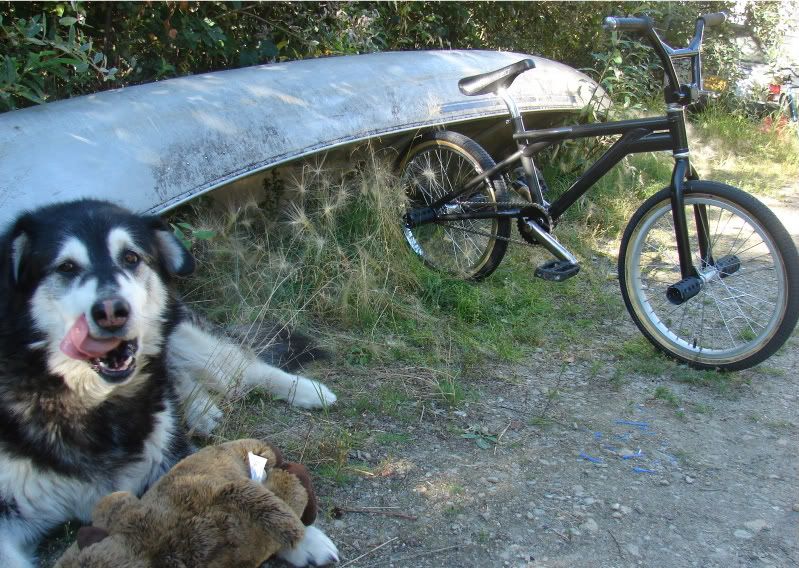 I put some front brakes on earlier and the paint is still hardening... really looking forward to riding it, but it's going to look like crap once the paint starts coming off
Re: 2000 Dyno Slammer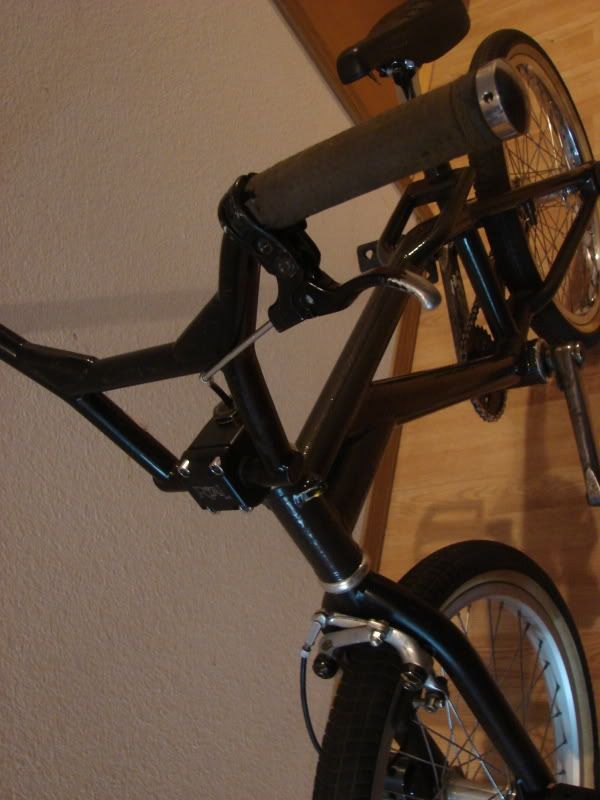 Re: 2000 Dyno Slammer
Got the back brakes on, and laced a sealed mowhawk up to an araya super7x, so the wheels are pretty much what would've come stock...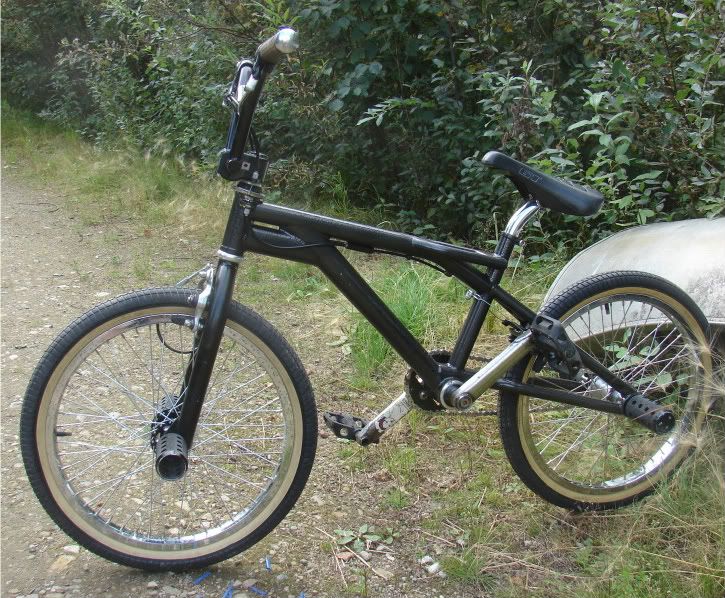 Aside from finding a more comfortable seat, I think it's all done, and I'd consider it a successful first spare parts build...
Re: 2000 Dyno Slammer
compared to my modern, non-flatland bike... this thing feels ridiculous. it's small, but gigantic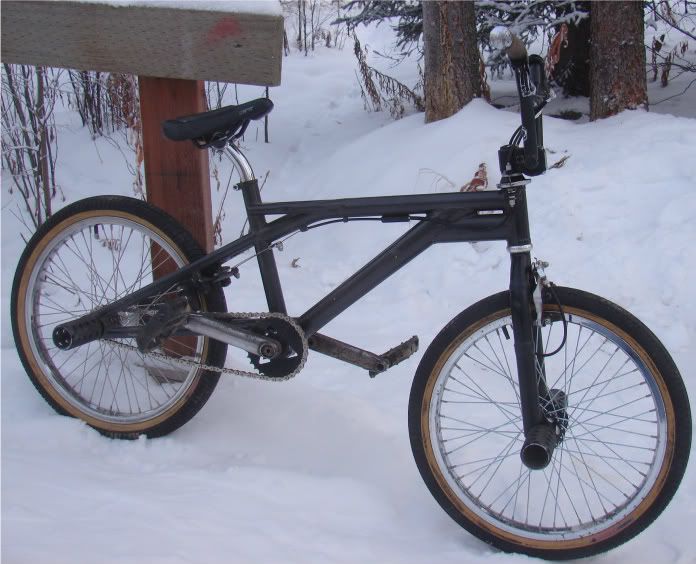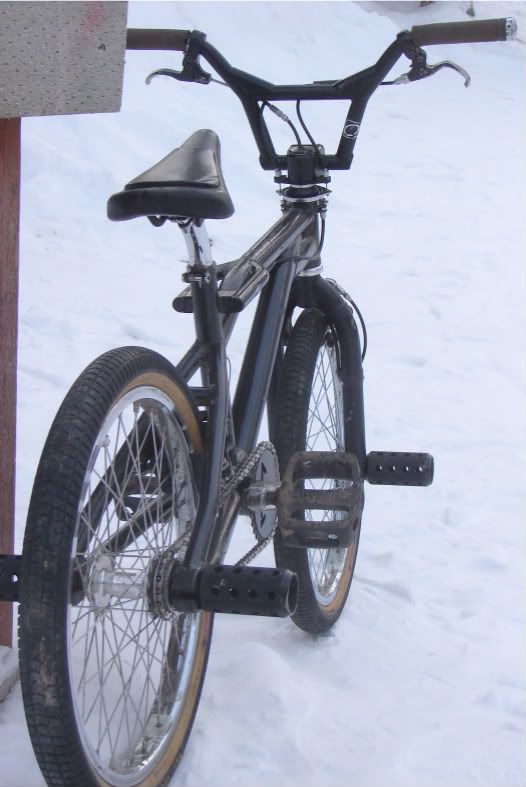 Member
From: Thailand
Registered: 2010-07-06
Posts: 55
Re: 2000 Dyno Slammer
There s no snow fall in Thailand,love to see your bike work and looks funny in snow.
---
knuun at o s bmx Thailand . com