Forks - SE Racing
Museum Addict
From: Garland, TX
Registered: 2006-11-12
Posts: 2623
Forks - SE Racing
SE Racing
__________________________________________________________________________________________________________________________________________________________________________________

1985 Standing Gear Landing Gear forks

Last edited by saylor (2007-09-15 6:58pm)
---
saylor wrote:
damn bunch of end users. why do we even bother. so you can get email ?

ffs.
Pro Member

From: UK
Registered: 2007-10-02
Posts: 1016
Re: Forks - SE Racing
SE Landing Gear 20" forks (1" threaded), 1984.




The above forks were originally new old stock in white and have since been chrome plated.
SE Landing Gear forks were originally available in chrome as well as several painted colours, but be aware some chrome forks you see may not have the original finish.




The above pictures show details of another set of SE Landing Gear forks, a set of 1984 white forks that have been stripped down to raw metal.

The fork dropouts are a good way to help determine real Landing Gear forks from copies:
- there is no 'fourth hole' on the dropouts - a small washer-tab retention hole next to the axle signifies a copy
- the end of the dropout that wraps around the axle has a smooth curve rather than straight edges
- there is a single continuous weld on the outside, and three short welds on the inside of the dropouts
- there is a small gas release hole on the inner end of each fork leg
- there is no stamping on the 'bologna cut'. Later generations had an SE stamping. The bologna cut on the sets above is approx 3 7/32" in length.

Although Landing Gear forks from this era had 3 holes in the dropouts, there were other generations of genuine forks that had no holes (earlier) or two holes (later). There was also a later generation of forks that had the gas release holes in a different position.

There are even dimensional differences between the two sets of forks shown above, but these will be down to the manufacturing process. For instance, the steerer tube on the raw set is 5 11/32" length, whilst on the chrome set it is 5 11/16" (11/32" longer).
Last edited by oldmetal (2009-08-15 6:30am)
Pro Member

From: Arizona
Registered: 2008-07-16
Posts: 2485
Re: Forks - SE Racing
In this picture we have from left to right:

1997/98 Landing gear 20" fork that I had custom ordered direct from SE back then.

The middle fork is what I believe to be an early Landing Gear LITE??

The fork on the right is a 2nd generation Landing gear lite for my Mini Ripper.


---
Gnarly is when it's beyond radical, it's balls out danger, & or perfection, & or skill or all of that combined. Nobody can shred like that guy, he's gnarly.
\m/ (

º

.

º

) \m/
*Shipping available to your Confirmed Paypal Address only, will not ship to a different address*
Admin

DIPSOMANIAC
From: Prince George, B.C.
Registered: 2010-02-01
Posts: 4719
Re: Forks - SE Racing
1985 Landing Gear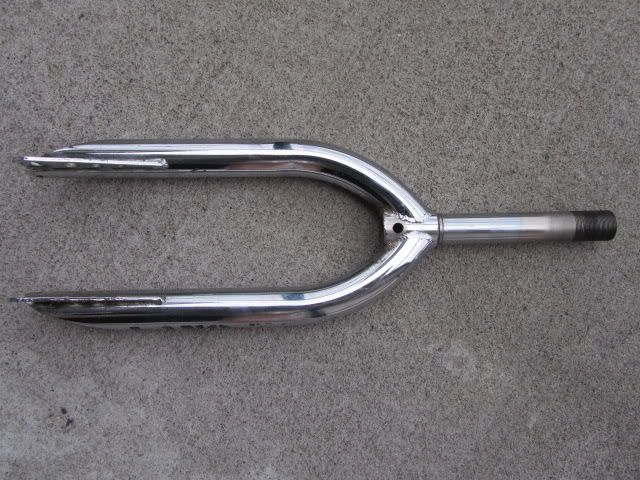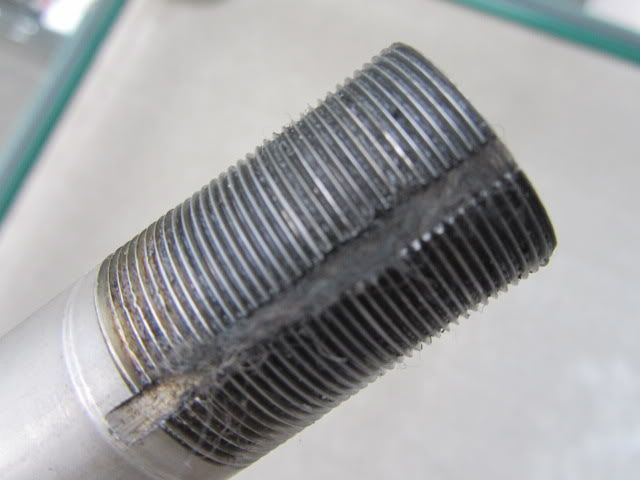 ---
Sure, another beer would be great
Admin

Kitty Is Watching...
From: Lebanon Oregon
Registered: 2007-07-02
Posts: 21297
Re: Forks - SE Racing
Landing Gear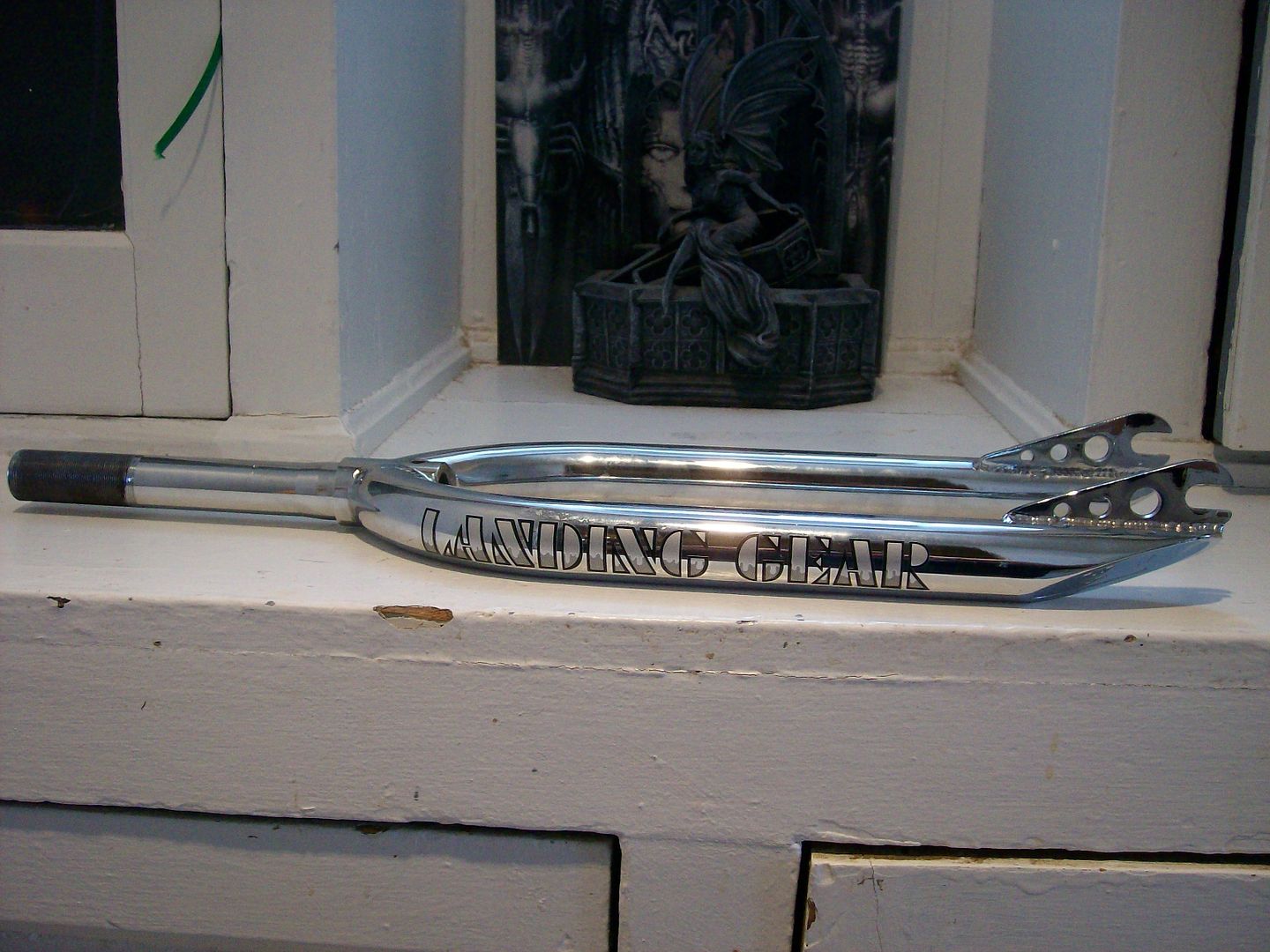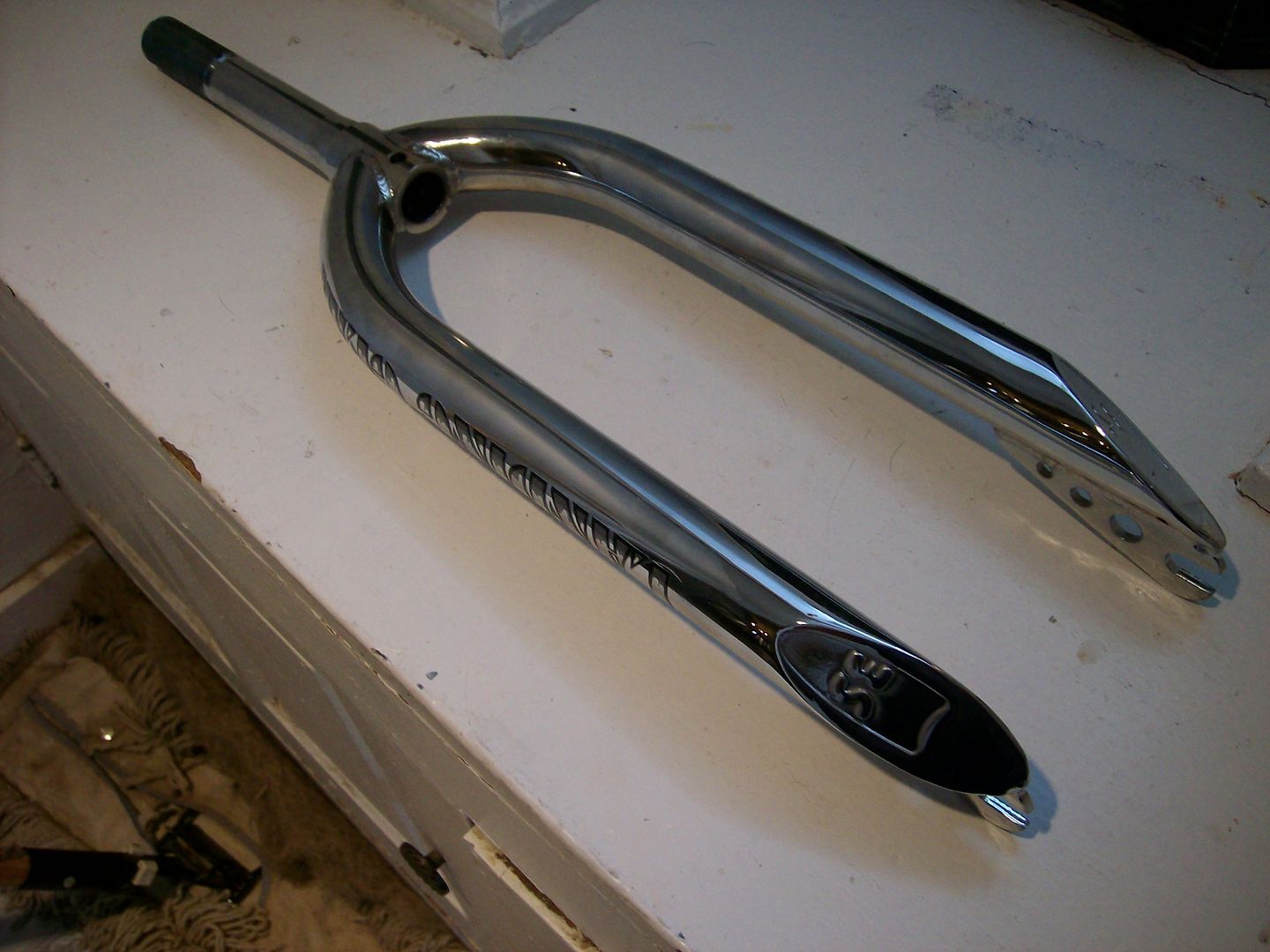 ---
hobbes1278@gmail.com
Auburn Blue Max DB Dyno ELF GT Haro Hawk Hutch JMC Mongoose National Pro Redline Roger DeCoster S&M Schwinn SE
Pro Member

King Proto-Type
From: West Palm Beach, FL
Registered: 2007-06-07
Posts: 332
Re: Forks - SE Racing
---
pm me for paypal or trades I like trades!.wanted .cranks 401 non pinch spline cranks
Hutch lil,hole shot decals, speedo fork decal,gjs fork & bar decal ,
will return all your PMs as soon as possible So just be patient
Pro Member

King Proto-Type
From: West Palm Beach, FL
Registered: 2007-06-07
Posts: 332
Re: Forks - SE Racing
on the right are what came with se in the 70s they look like race inc but are not are tange made have a h9 code on headtube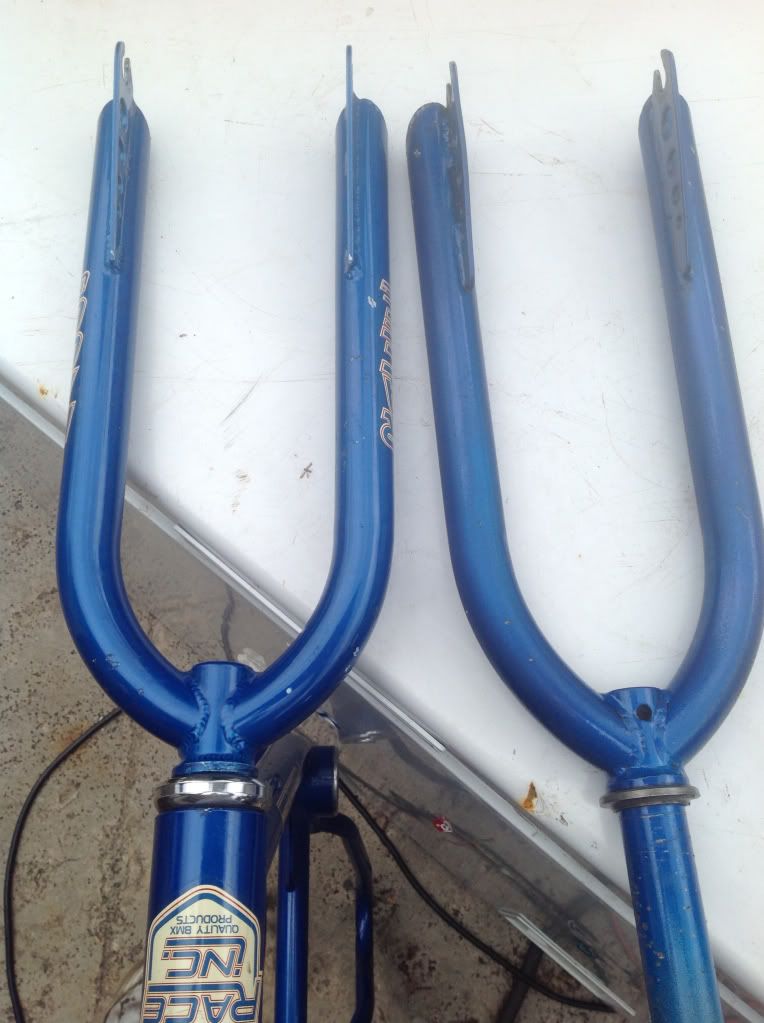 look at the drop outs those forks came on the bd3 db4 ju6 and some other se products just dont rember
Last edited by jrkcfrank (2013-06-29 1:02am)
---
pm me for paypal or trades I like trades!.wanted .cranks 401 non pinch spline cranks
Hutch lil,hole shot decals, speedo fork decal,gjs fork & bar decal ,
will return all your PMs as soon as possible So just be patient
Pro Member

King Proto-Type
From: West Palm Beach, FL
Registered: 2007-06-07
Posts: 332
Re: Forks - SE Racing
---
pm me for paypal or trades I like trades!.wanted .cranks 401 non pinch spline cranks
Hutch lil,hole shot decals, speedo fork decal,gjs fork & bar decal ,
will return all your PMs as soon as possible So just be patient