Freewheels - White Industries
Banned
From: TX
Registered: 2009-05-18
Posts: 6660
Freewheels - White Industries
White Industries
_______________________________________________________________________________________________________________________________________________________




Centurion Member
From: France
Registered: 2009-07-29
Posts: 177
Re: Freewheels - White Industries
Just to add a quick note, for most BMX, the 16T freewheel is the one with the blue cog. They're called "ENO" ("The One") by White Industries and were first made for Trial bikes. They are very strong and are to me the very best freewheels available on the market.


Pro Member

From: United Kingdom
Registered: 2010-10-22
Posts: 416
Re: Freewheels - White Industries
In original box with decal.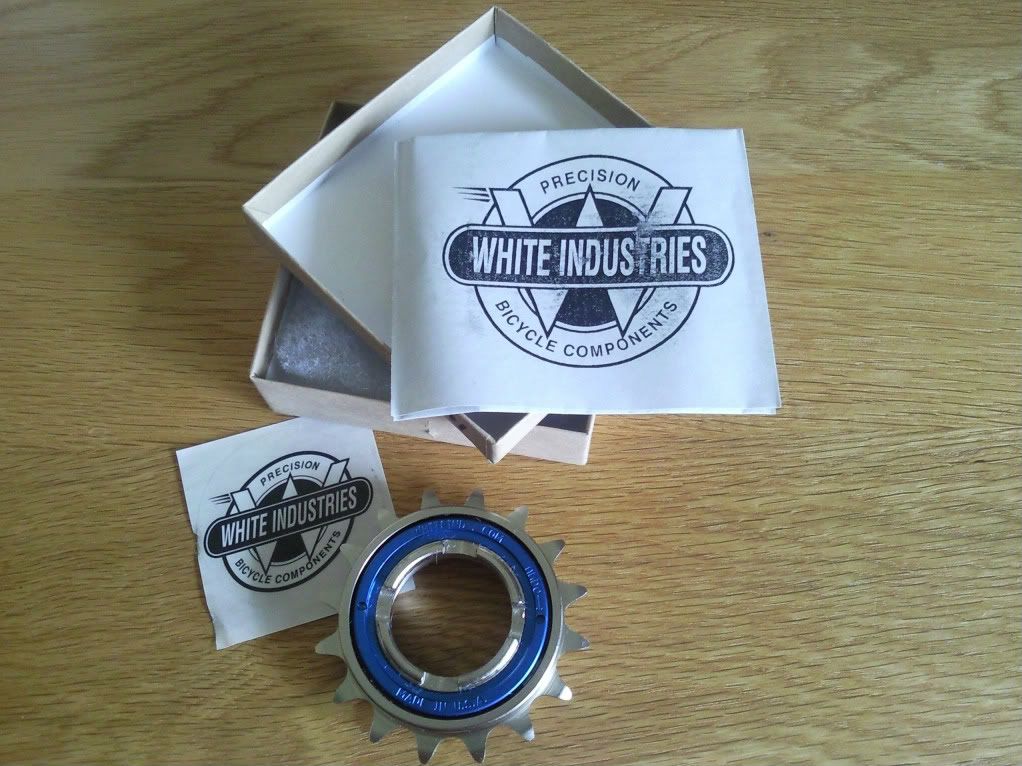 ---
Ride in peace Autumn Pasquale.