1975 Kawasaki BX-200
Museum Newbie
From: Meridian ID.
Registered: 2009-04-05
Posts: 9
1975 Kawasaki BX-200
Nature boy
From: Biloxi, MS
Registered: 2008-05-24
Posts: 2540
Re: 1975 Kawasaki BX-200
stunning old schooler. are the rims&hubs alloy also? what does that thing weigh? so cool!
Pro Member

From: Cincinnati, OH
Registered: 2007-03-05
Posts: 2643
Re: 1975 Kawasaki BX-200
Very nice old school bike.
Expert
From: Melbourne Australia
Registered: 2007-12-01
Posts: 539
Re: 1975 Kawasaki BX-200
---
He who dies with the most toys WINS!
Nature boy
From: Biloxi, MS
Registered: 2008-05-24
Posts: 2540
Re: 1975 Kawasaki BX-200
hey ray, thanks for the reply. i added it here, because that is cool info. i love this bike!

Wheels and hubs are steal, every thing in the mid 70's was heavy duty. Buy a t.v. heavy duty, buy a yard rake heavy duty, number one sales pich. Tecnology has come a long ways, and the total weght on this bad boy is 35lbs. Wheels were 28 spoke 12 gage, and where black as well. Rear hub is a shimano coaster brake.This bike was ahead of itself for 1975, alloy frame and black spokes that is.
Member
Registered: 2010-01-20
Posts: 33
Re: 1975 Kawasaki BX-200
Sweet bike Ray! Ray and I have helped each other out w/Kawi parts over the years. Heres mine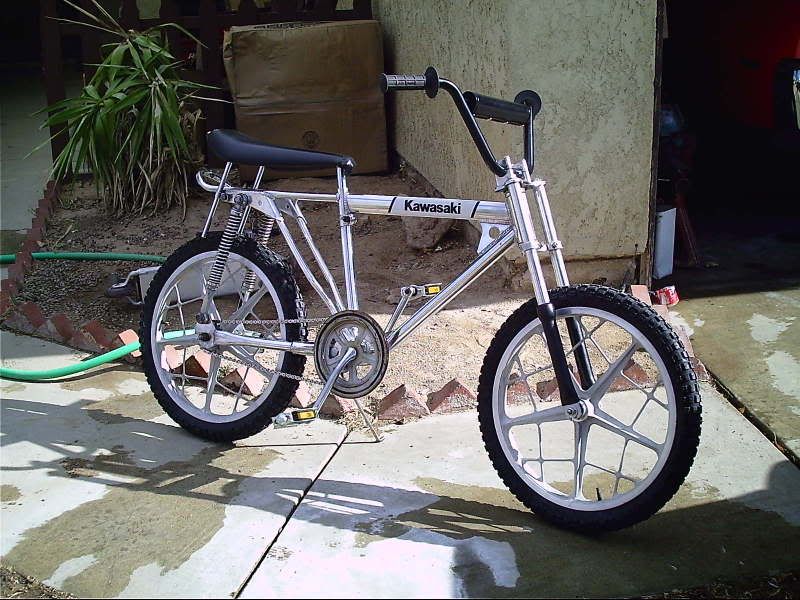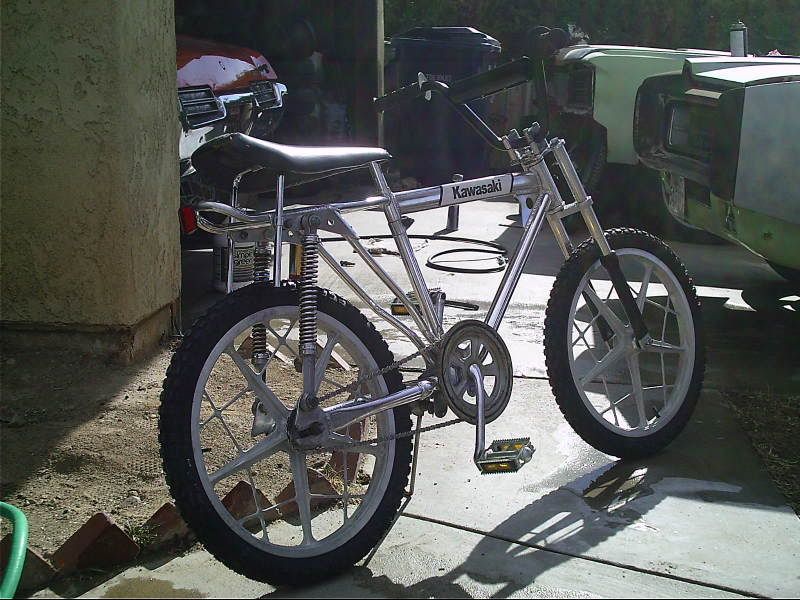 A 'strange' frame with extra gussets I have. I have never seen another like it?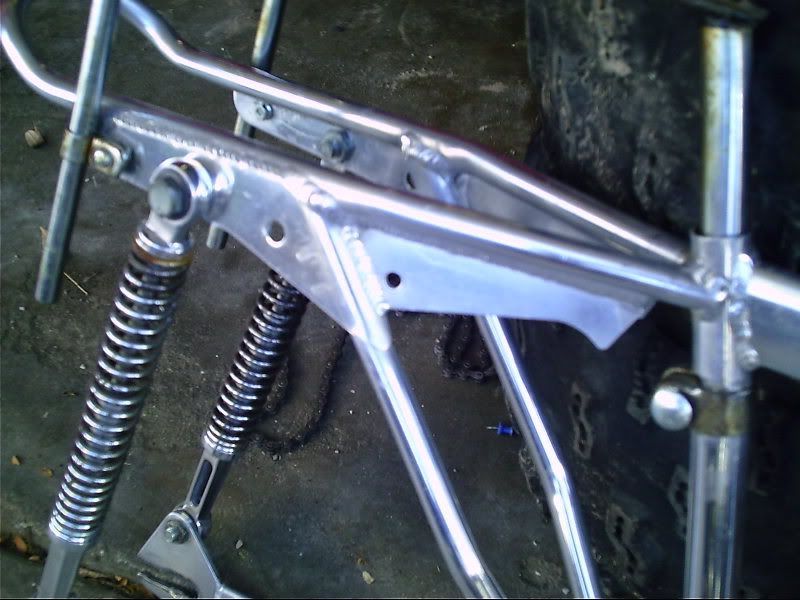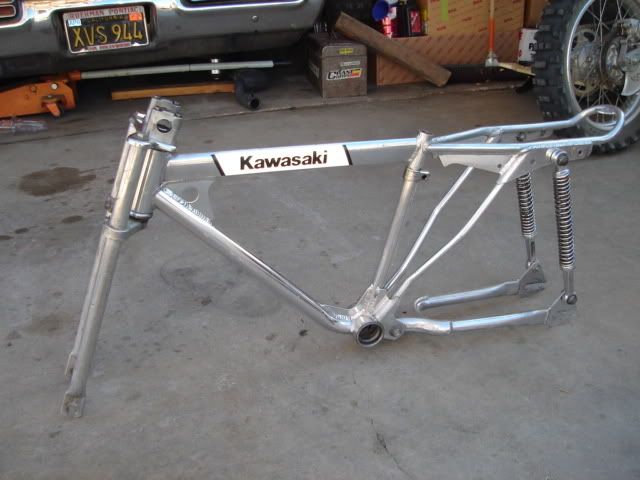 Expert
From: FRISKO FREEZE WASHINGTON STATE
Registered: 2011-08-24
Posts: 679