1979 Schwinn Scrambler Package special
Price:

$175.00

Posted

Jan 24 '13

12:14PM PST

Shipping

Free

Ship

International

Int'l

No

Trades OK

No

Company

Category

Views

349
I retain the right to sell to whomever I want to. You click the Buy It button or post dibs or verbally commit through PM, you own.

Frame- No dents, headbadge, or kickstand. Has scratches and wear in paint.
Chainring- factory Schwinn Scrambler with crank nuts
Chainguard- one small dip on side, but I have seem most of them with this. Edges are straight. I powdered, but applied the stripe bad, and stripped off again. Needs a shot of paint and stripe or leave as is, but needs cleaned up little.
Pedals- ends have superficial rust.
Stem- some light marks- not dents, and no bolt
Wheels- S-7 knurled Schwinn. Pretty much straight with some light factory dings
Seats- nothing to write home about, but will start you out with a good project.

Shipping to US48 only.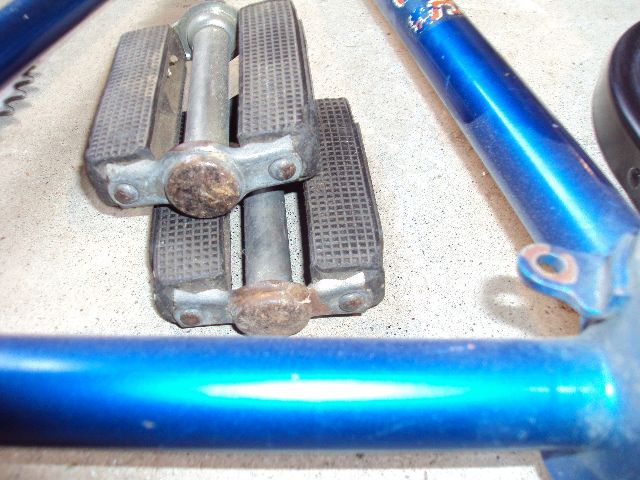 Seller Info
Hey Santa, you geriatric wanker...where's my bike?
From: Atlanta, GA
Registered: 2006-12-01
Offline
Item sold.