1995 Redline
Old School Redline with New School Flare!
At the Dew Tour last year I was impressed with the simplicity of Mattias Dandois bike; straight tubes, regular style bars, and no brakes. I wanted to duplicate that feel without putting too much money into the frame. I found this Redline frame here in the Museum very reasonably priced and decided to build it up. I love the way it feels. Kinda like sitting on a chopper motorcycle. Plus the size fit me perfectly.
Fit FAF Tires
KHE Stock Rims
Kink Bars
Mosh Sprocket
Odi Rogue Grips
Redline Asset Seat
Redline Pedals
Redline Seat Clamp
Snafu Stem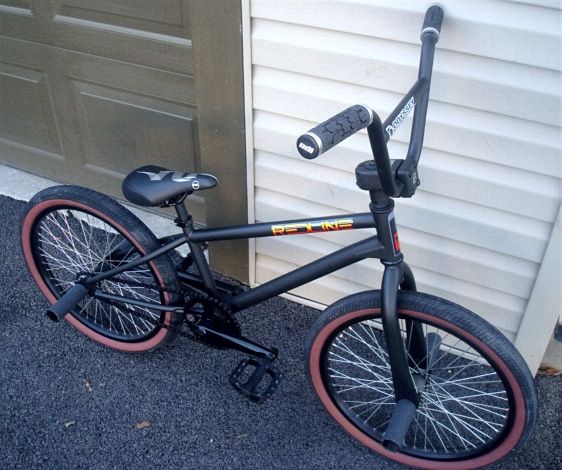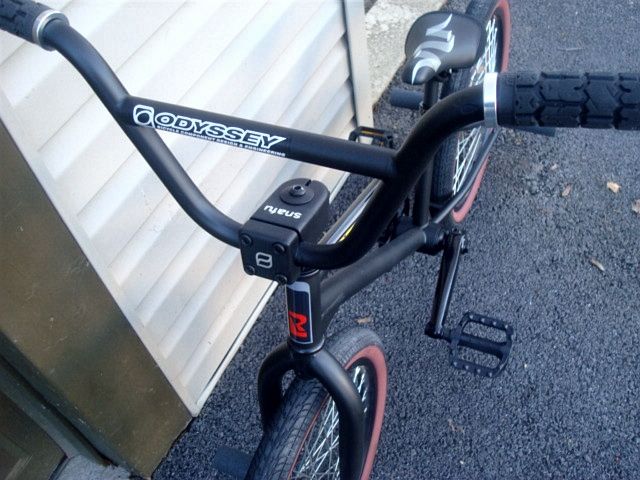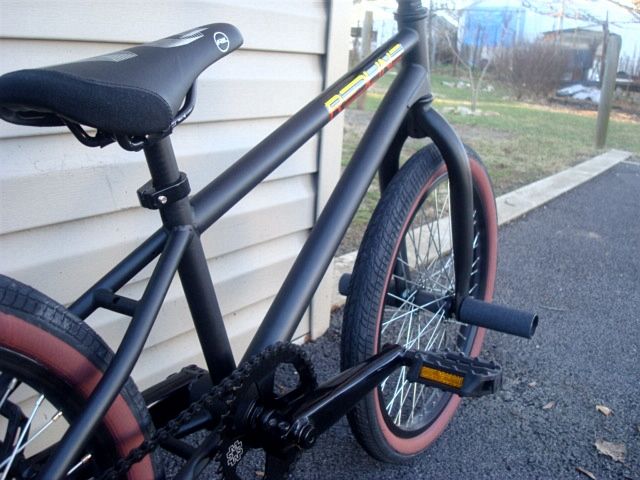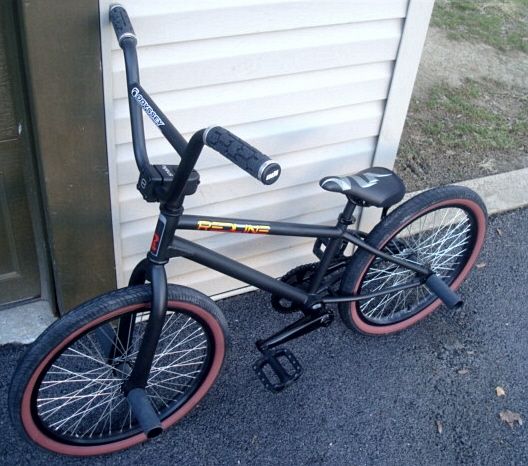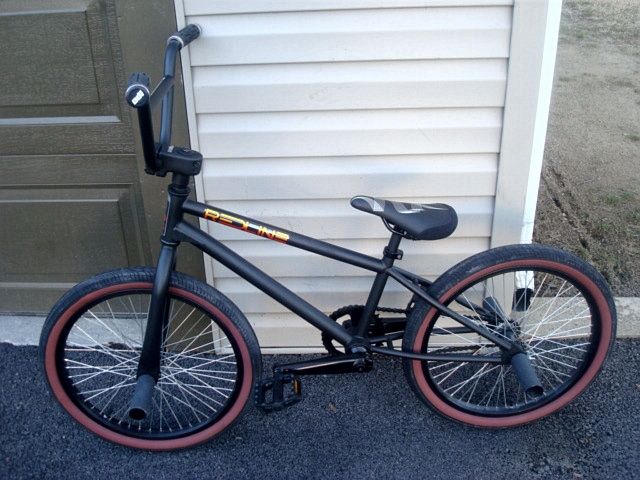 I love the ride of this bike. The frame angle reminds me of ole Jesse from Family Guy! - lol
Submitted by ChristianHetheMurray
Street / Vert
Company: Redline
Wheel Size: 20"
Headtube size: 1"