1982 Laguna Cruiser 26
Early 80's Strand Cruiser
Built with mostly spare parts in the garage. All finish is original.
When I found the bike it was a hideous Crusty the Clown lookin' nightmare. But it had some nice parts I wanted to keep and other parts I had no use for. I took it apart and color sanded the frame, sold the plastic Z-rims, and laced the Sturmey hubs to some chrome steel Sun hoops. The Cook uni-clamp front end I figured was better suited for a different project so I went with a Tange fork and Tuf-Neck Pro Model stem since there was an old Pro Model sticker on the frame when I found it.
Parts:
4130 Laguna frame
Tange fork
Tuf-Neck Pro Model stem
NOS VDC cruiser bars(chrome steel without crossbar)
3 Arrows sprocket
Takagi MX cranks
Tange 28tpi BB
KKT rat traps
Sun Metal Products hoops laced to Sturmey Archer drum hubs
This is how it looked when I found it...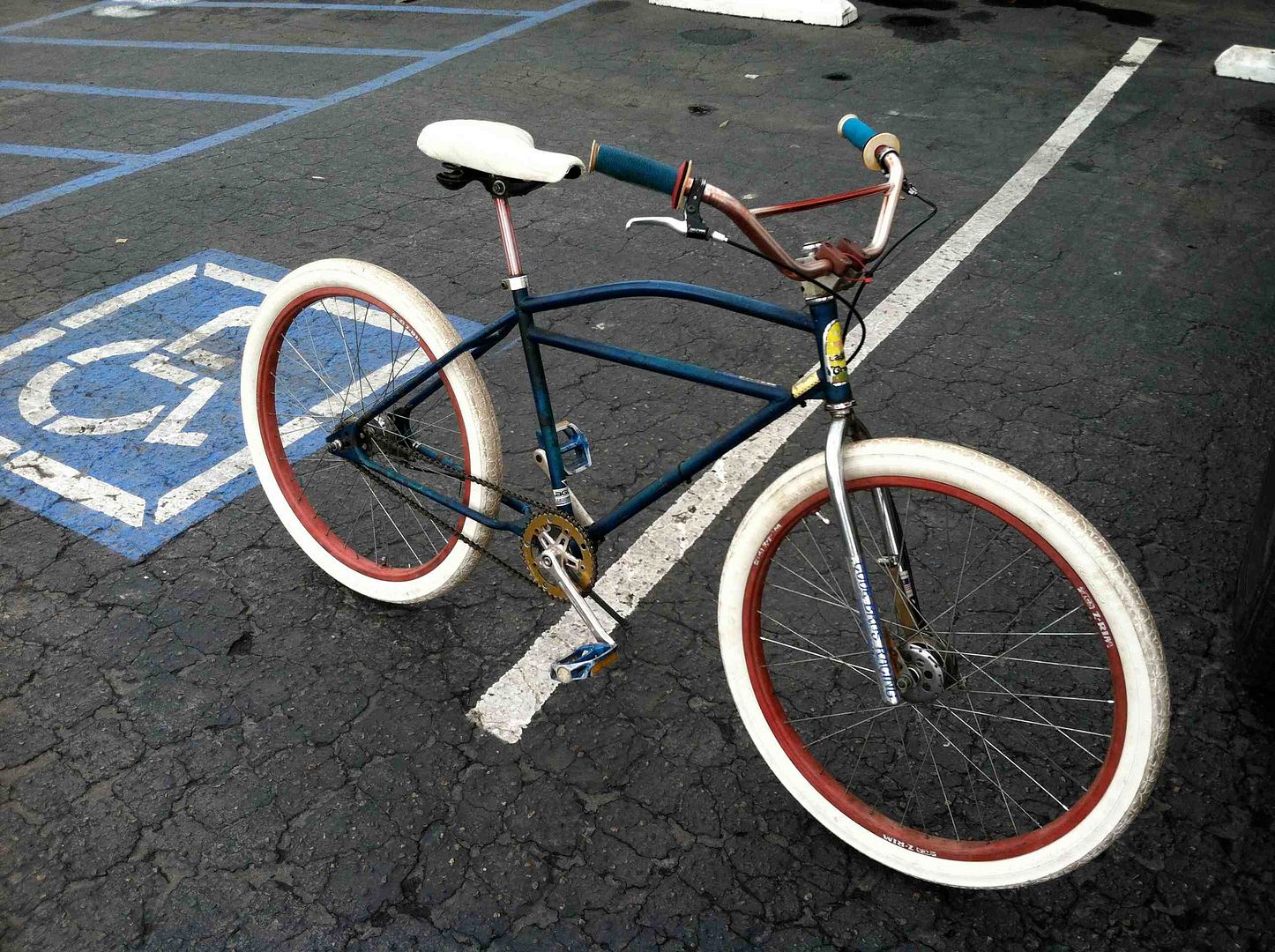 And after...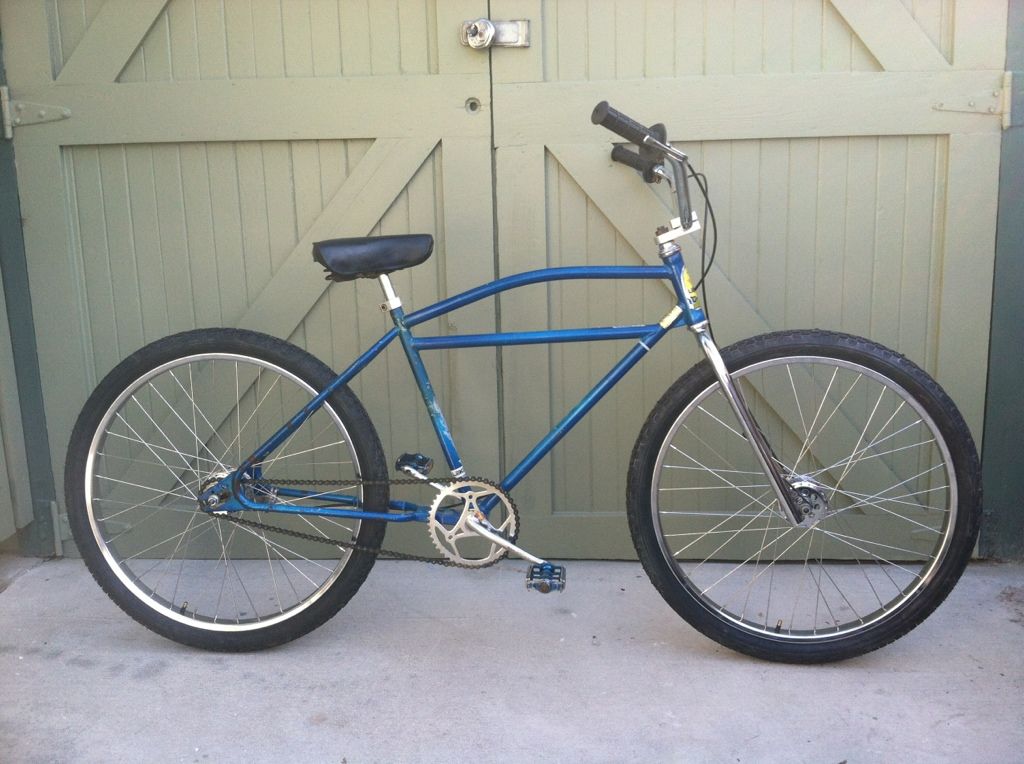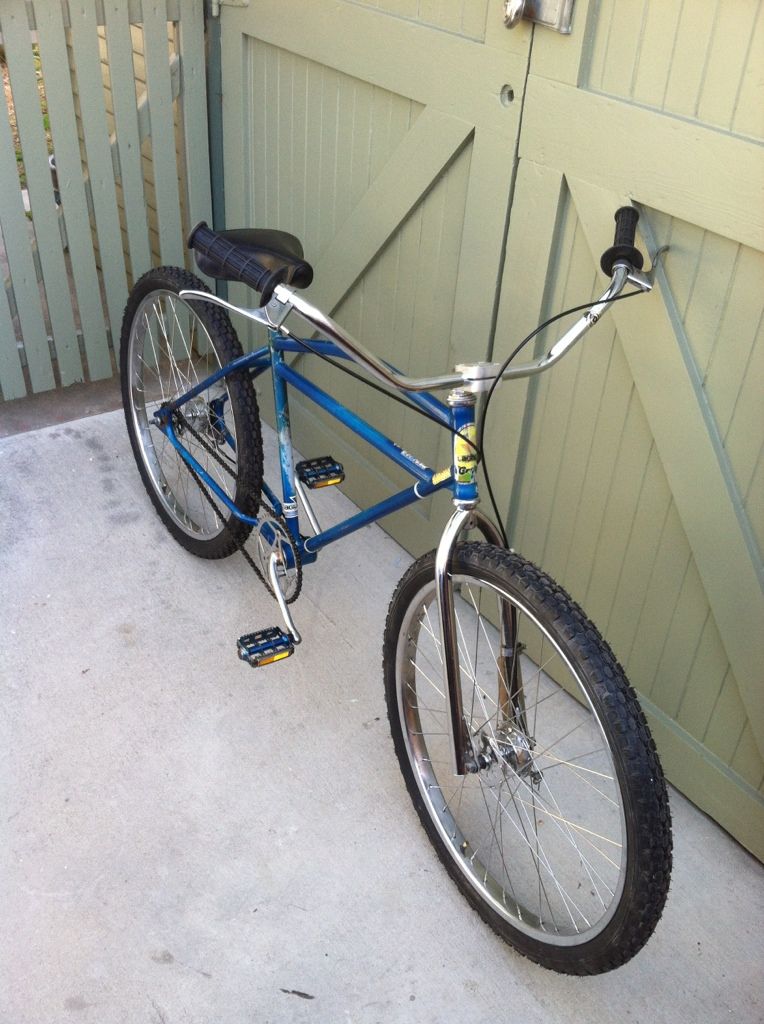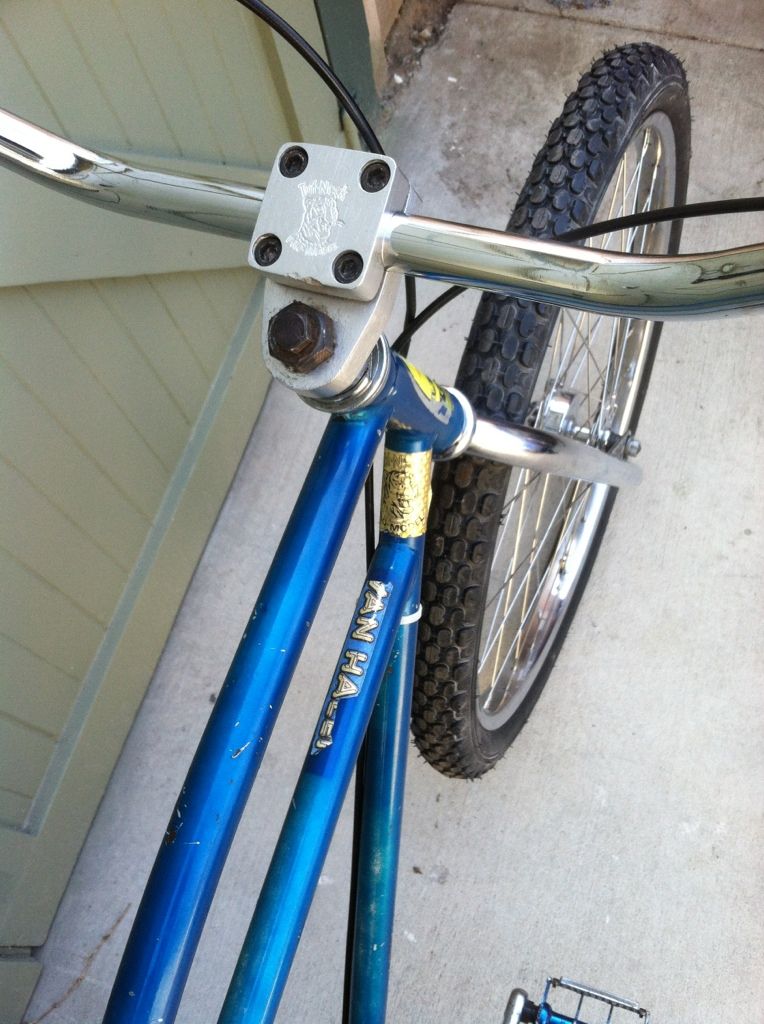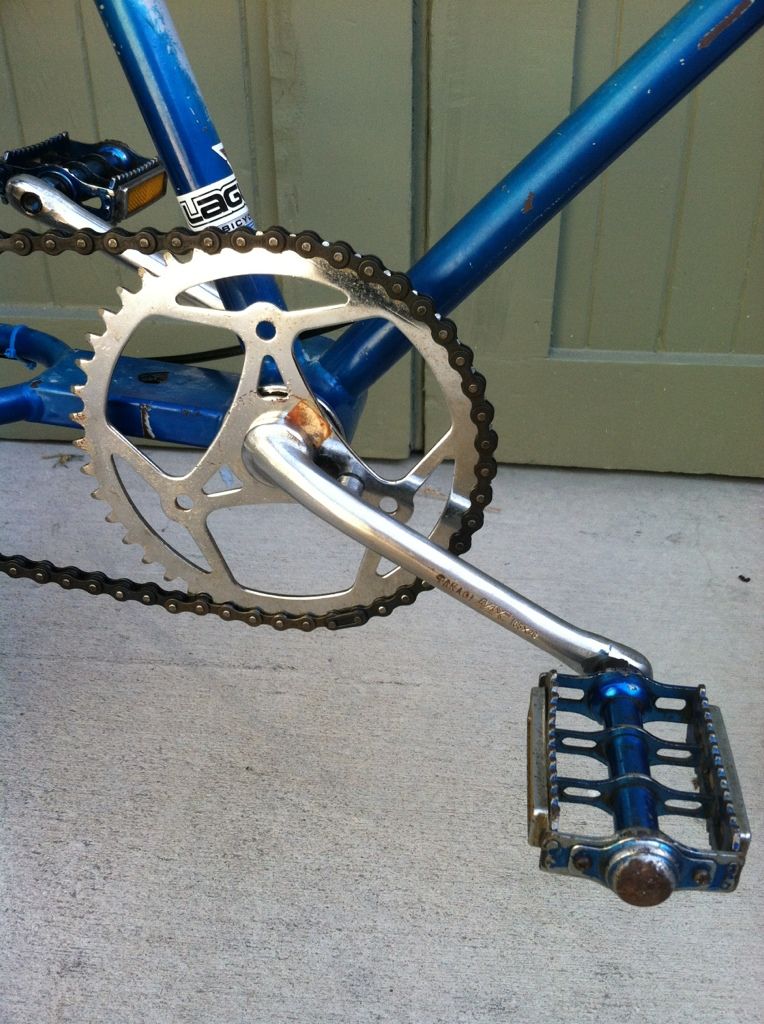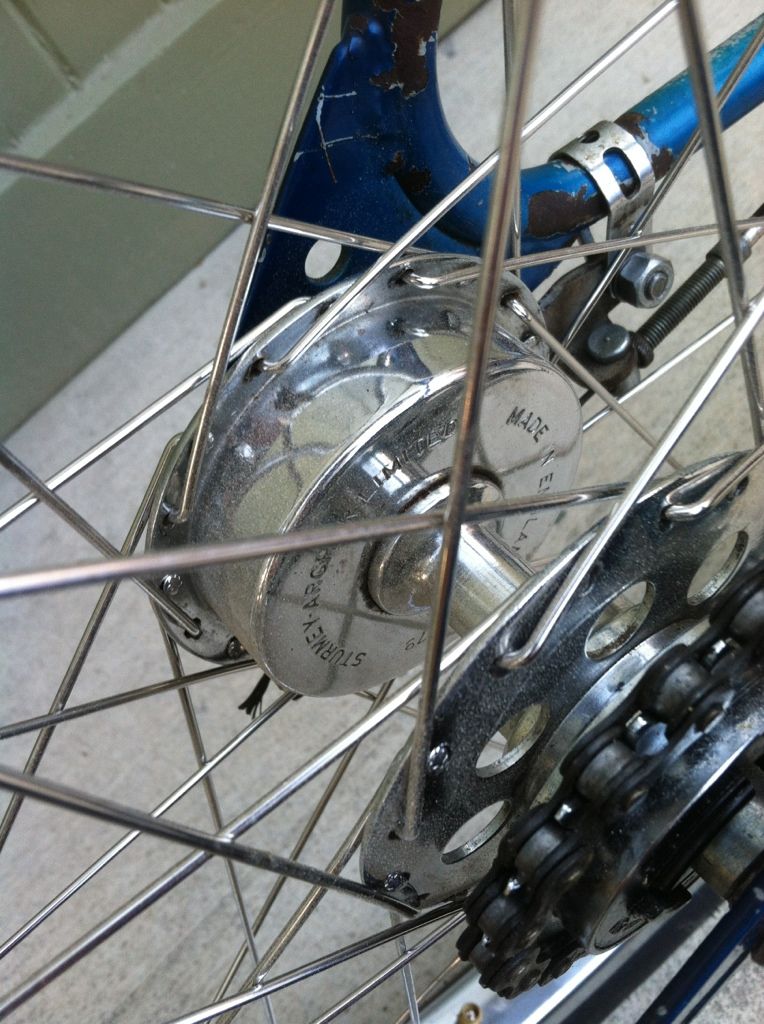 Submitted by RyanPartridge
Discuss this bike