1996 KHE Premium Lagger
This was a difficult build, but well worth the effort!
1996 KHE Lagger. This was when European and American engineering were trying to meld. Was a pain trying to get the proper headset and 1" threadless stem! But who can complain. This frame was revolutionary for flatland!
Snafu Disco Bars
Snafu Grips
Snafu Levers
KHE 1 Piece Crank
Haro Fusion Pegs
GT Seat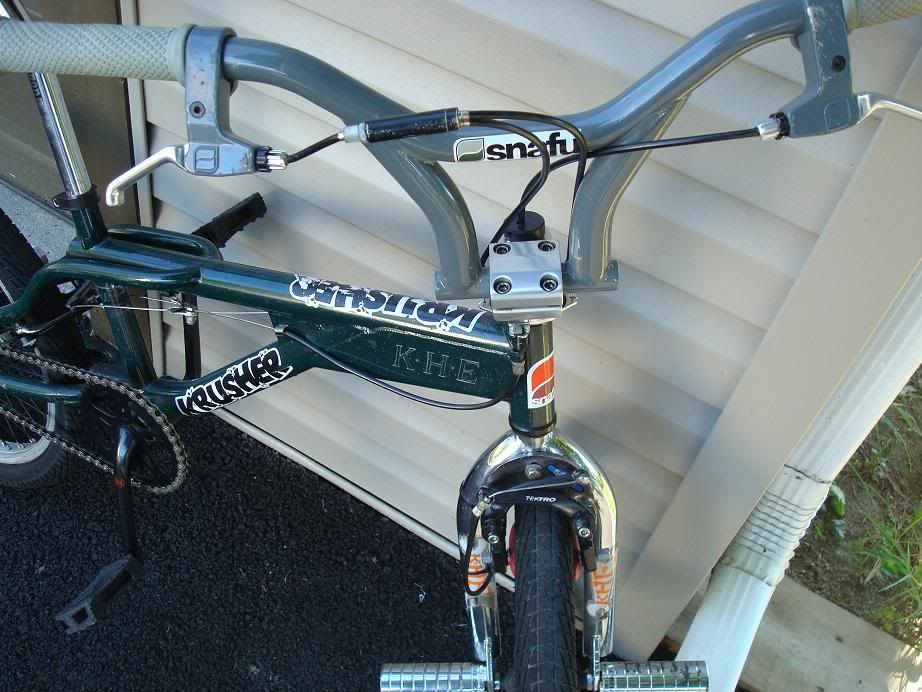 Submitted by ChristianHetheMurray
Discuss this bike