2001 GT Performer
Metallic Blue GT Performer inspired by one of the best GT's in the museum !!!!!
One of the best GT's I've seen in the museum is pep's 2000 GT Show Retro ( http://bmxmuseum.com/bikes/gt_bicycles/14368 ). So when I saw a 2001 Performer for sale on eBay I figured it be worth the effort to try a similar one. I deviated a little due to the available chrome parts I found. But over all I am rather pleased. This is one of those bikes that looks much more epic and awesome in person than it does in picture!
Dia-Compe Tech 77 Levers
GT Bars
GT Brake Pads
GT Fly Cutter Sprocket
GT Performer Brake Pads
GT Show Pegs
GT Stem
Odi Ruffian Locking Grips
Odyssey G3 Cables
Odyssey Gyro Rotor System
Odyssey Mr. Clampy II Clamp
Odyssey Seat
Odyssey Twisted Pedals
Primo "The Wall" Tires
Skyway 6 Spoke Mags
Tektro Brakes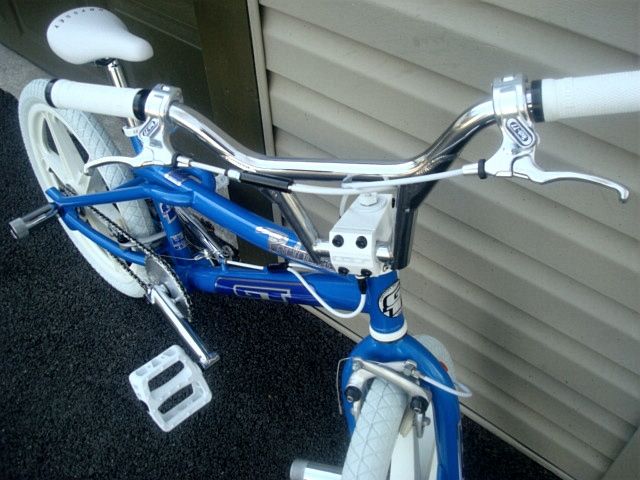 Submitted by ChristianHetheMurray
Discuss this bike
Freestyle / Flatland
Company: GT Bicycles
Model: Performer
Material: 4130 Chromoly
Headtube size: 1-1/8"