1985 Dyno D-30
Super Rare early D-30 with original Candy Rasberry color and proto-type decals!
I got this survivor D-30 off eBay with original candy paint. Took the frame to the shop and they color matched it to Candy Rasberry. I modeled this build off the original September 1985 BMX Action Dyno Advertisement. Changed out a few of the parts, so it doesn't match the ad exactly. I thought the ACS Z-Mags went better than throwing a faded pair of Skyway 6 spokes on it, and the 85' GT Bars look better than those original ones. I also had a white GT wing clamp that I thought looked good. I think this would be the "Team Model" class in 85' if they had one.
The pictures I've submitted do not do this bike justice. You should see it shine in the sunlight!
Thanks to Dynocrazy for the custom D-30 proto-type decals based off the advertisement.
05/17/12 - Pads added. I think they make it look even better! Also, replaced the A'me Tri's with a pair of A'me Cams!
A'me Cam Grips
ACS 860 Brakes
ACS Levers
ACS Z-Mags
Dyno Pads (Replica's)
GT Pedals
GT Pro Performer Bars
GT Seat Clamp
GT Seatpost
GT Tires
KMC Chain
Odi Mushroom Bearing Cap
SR Chainwheel
SR Sakae MS-424 Stem
Tuf Neck Chainwheel Disk
Viscount Dominator Seat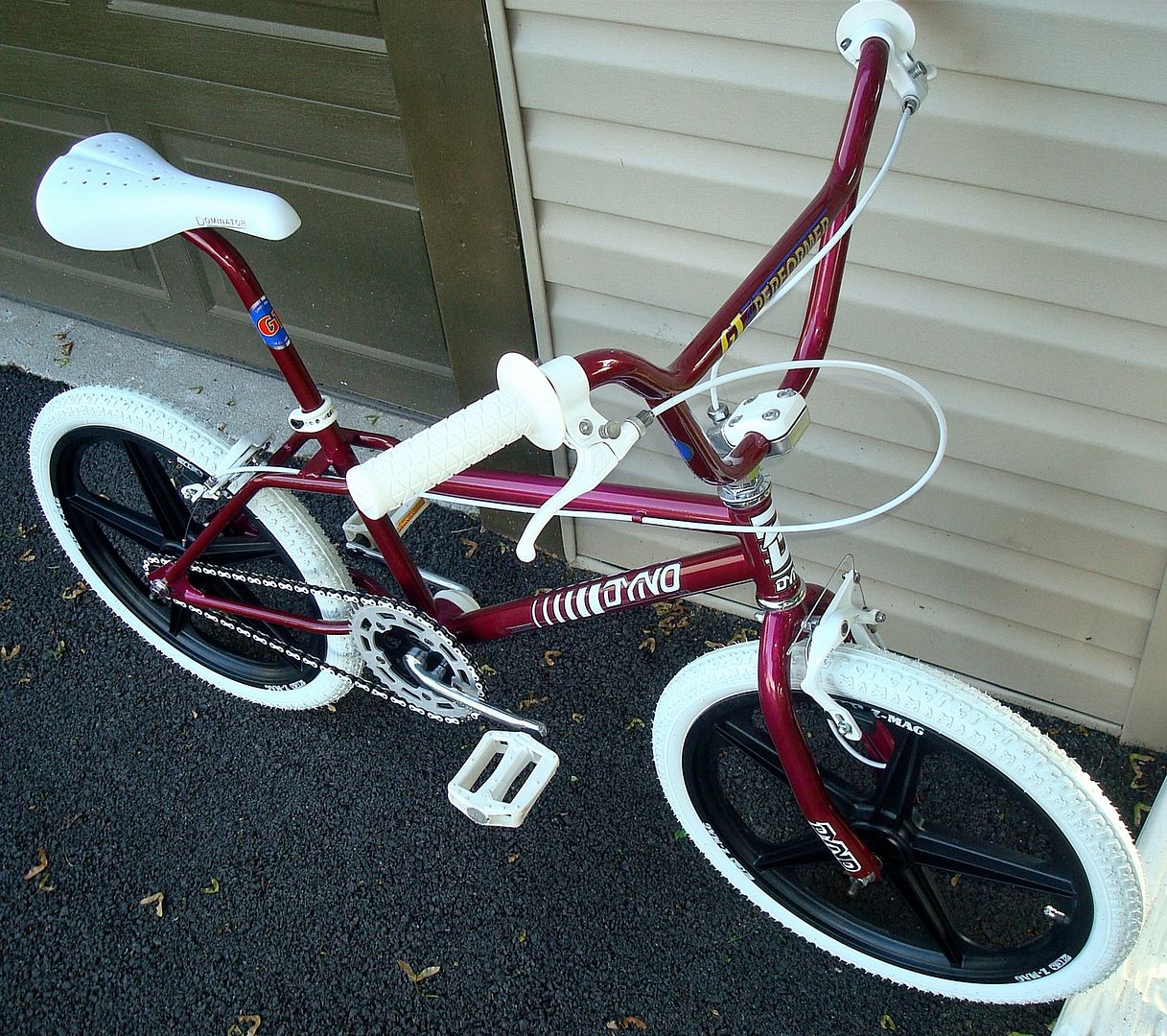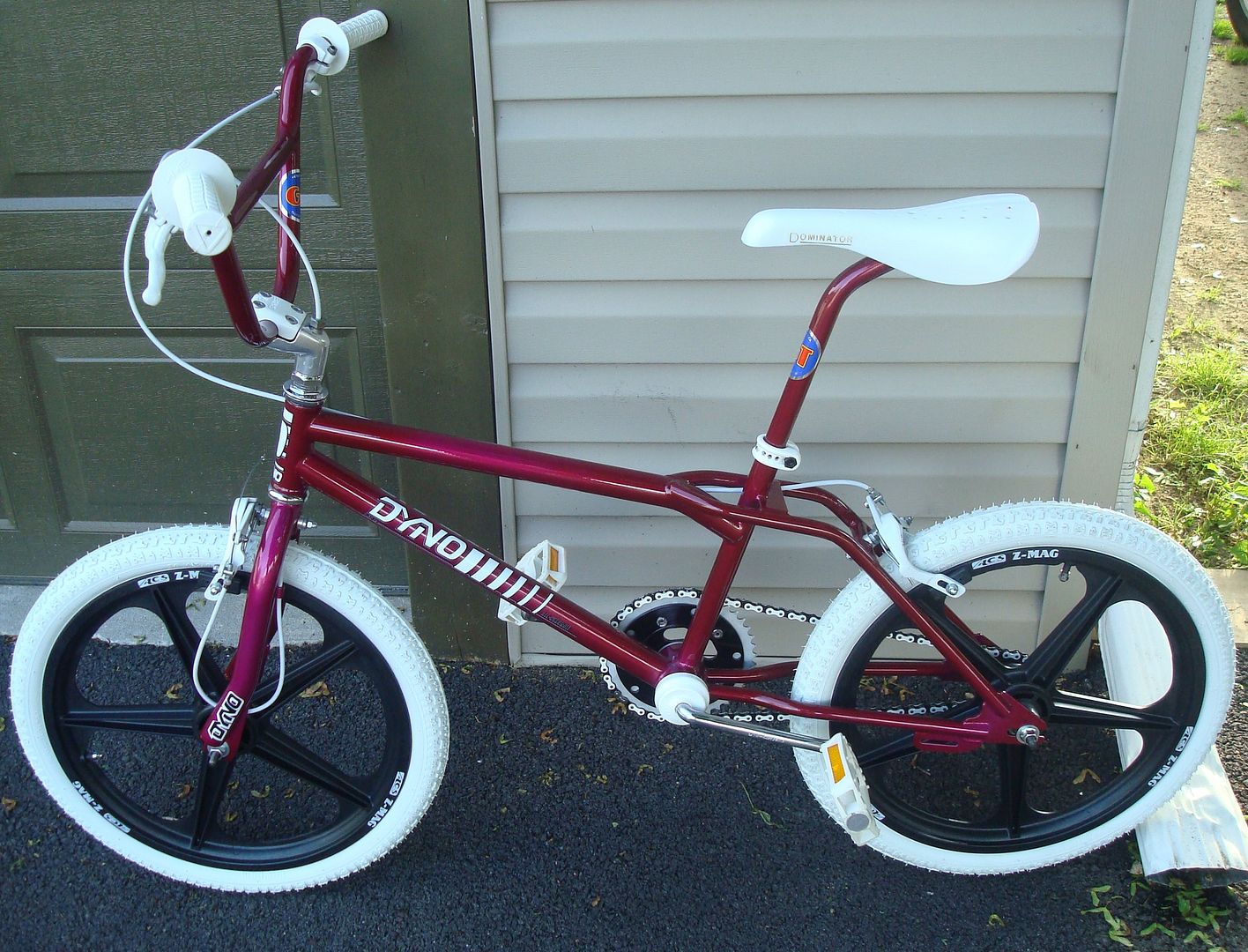 Submitted by ChristianHetheMurray